Travel
The first bike path to cross America coast-to-coast is more than half-way finished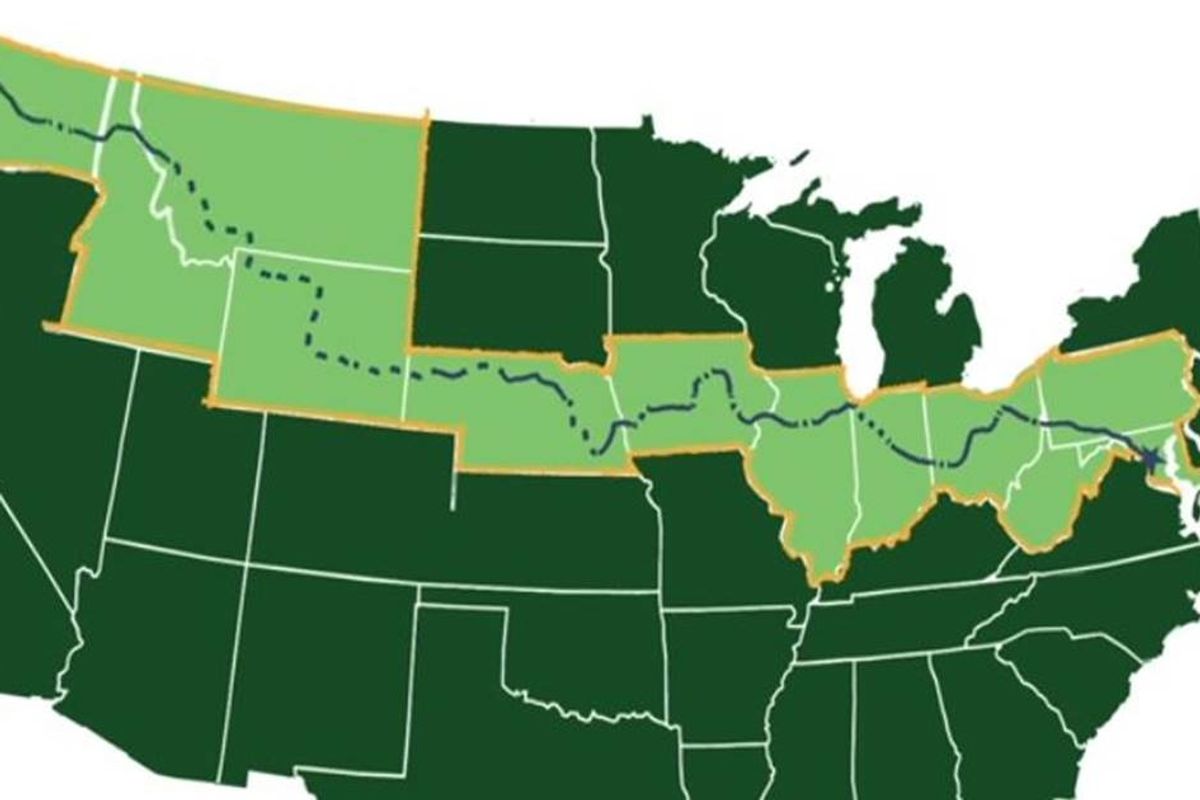 Americans on both sides of the political aisle can agree on one thing: our infrastructure needs a huge upgrade. While politicians drag their feet on high-speed rail projects, fixing bridges, and building new airports, one amazing project is picking up steam.
The Great American Rail-Trail, a bike path that will connect Washington state to Washington, D.C., is over 50% complete.
The trail is being planned by the Rails-to-Trails Conservancy, a nonprofit that is working with local governments to make the dream a reality.
---
"Picture yourself pedaling across the entire country on a safe, seamless and scenic pathway—or walking a local trail that connects along historic routes. The experience of exploring America's heritage … it's beauty and bounty … from the most personal vantage point: the trail," says a press release by the Conservancy.
The bike path will be separated from vehicle traffic and will traverse 12 states from the Pacific to the Atlantic, covering 3,700 miles.
It aims to serve 50 million people living within 50 miles of the route as well as countless tourists who will flock to the trail.
A recent 12-month assessment of route options identified 90 gaps between 125 current trails that need to be filled for the dream to become a reality. It's believed it should take about two decades for the complete path to become a reality.

The rail-trail is made possible by a law passed in 1983 that allows companies with abandoned rail lines to turn them into trails until the lines are needed again. Lines that are railbanked can reopen within a year's time, whereas completely abandoned lines may take years to begin re-operation.
The Rails-to-Trails Conservancy believes that crossing the halfway point with the trail has created a greater sense of urgency and enthusiasm from local communities and governments to complete the project.
"With open trials comprising more than 50 percent of the potential route, combined with strong local and state enthusiasm, we are now confident that the Great American Rail-Trail can be completed. RTC is ready to lead the effort to connect the trail across communities, counties and state lines to create a seamless off-road biking and walking journey for the country," Keith Laughlin, President of the Rails-to-Trails Conservancy, said in a statement.
Here are just a few of the beautiful paths one can enjoy when the Great American Rail-Trail opens.

Washington D.C. to Pittsburgh, Pennsylvania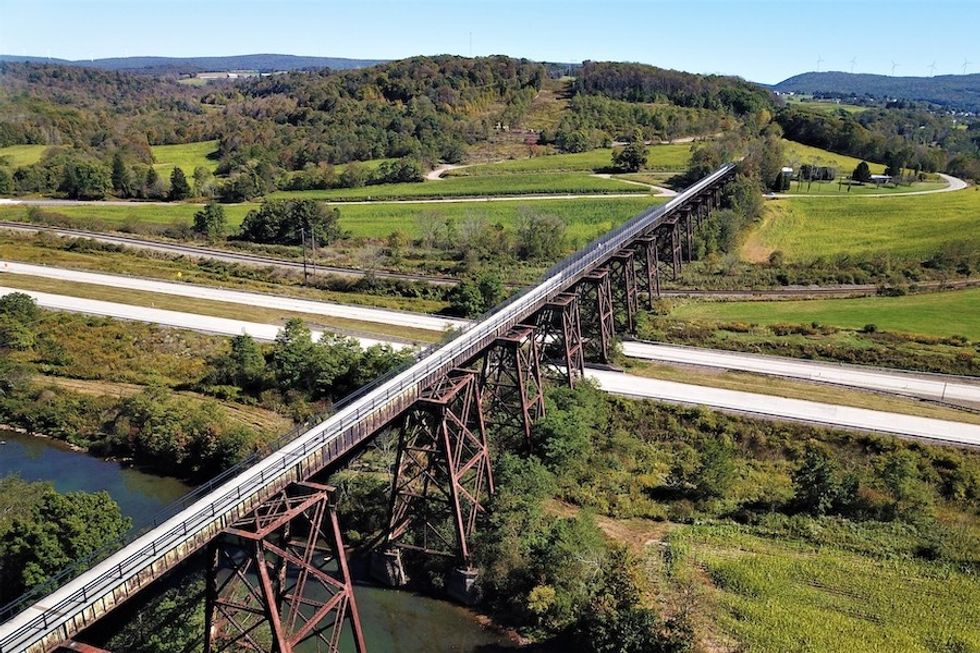 via Rails to Trails
Fredericksburg to Dayton, Ohio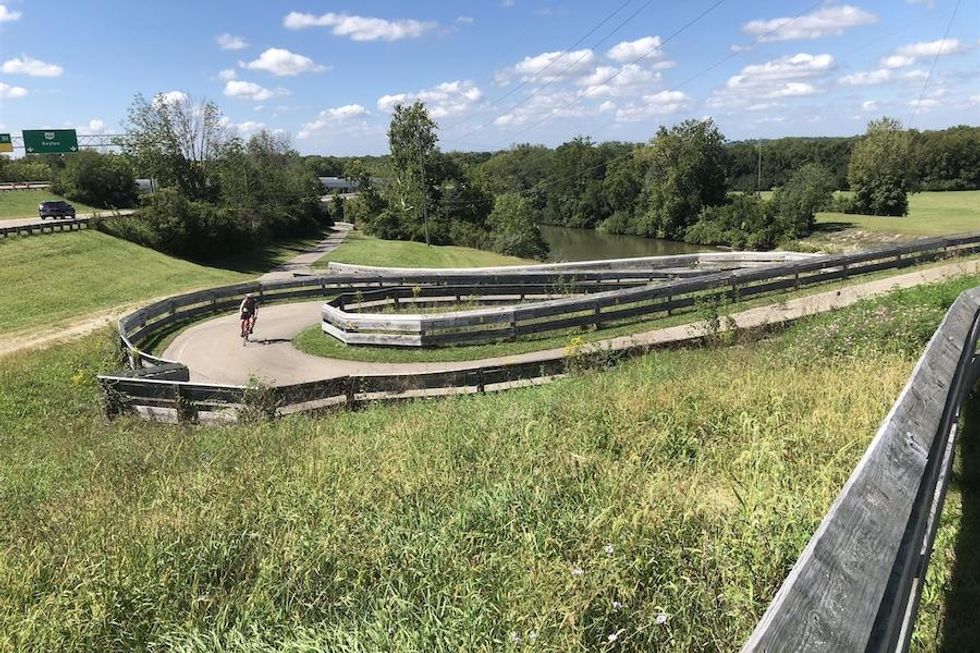 via Rails to Trails
Norfolk to Valentine, Nebraska
via Rails to trails
Cedar Falls to Beverly, Washington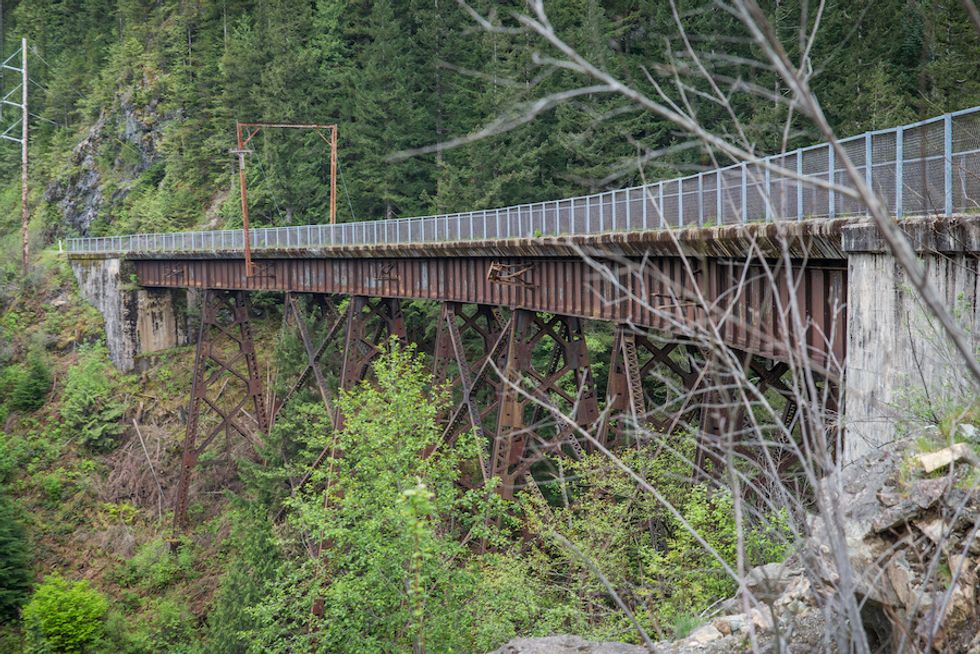 via Rails to Trails