Politics
White supremacist group accidentally raises $36,000 to help undocumented people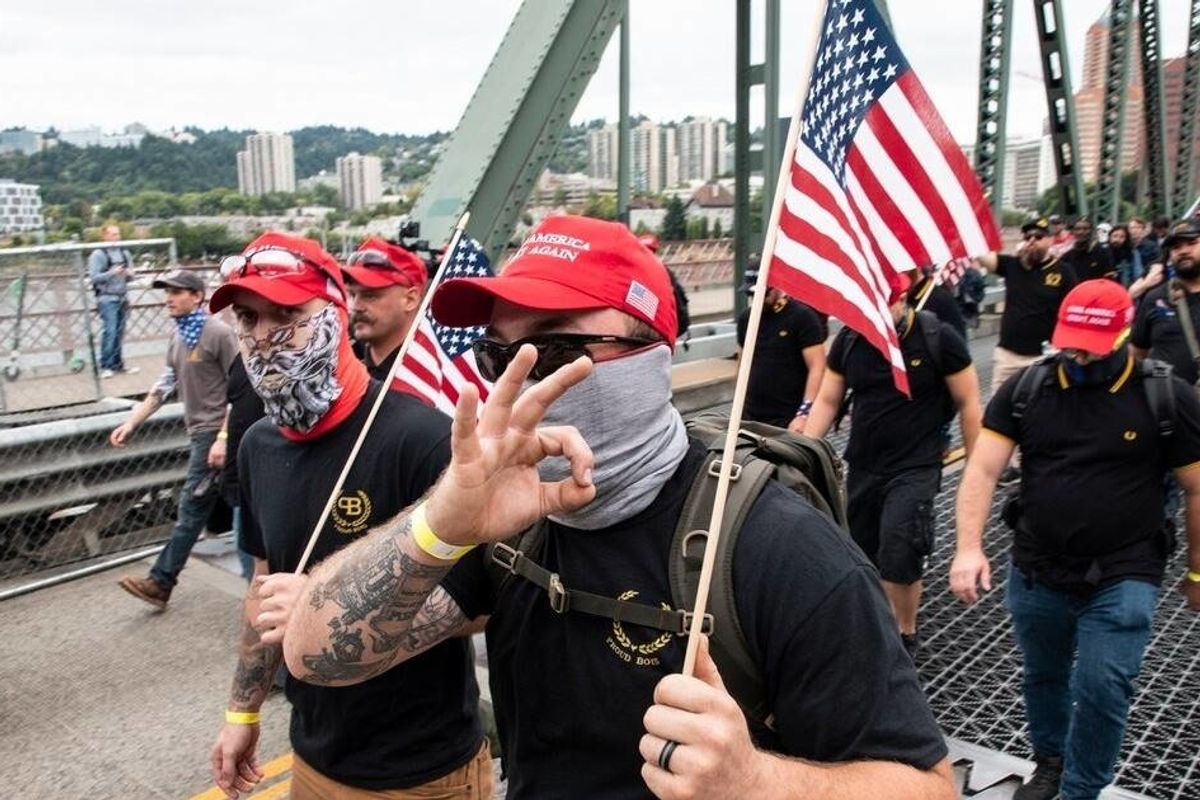 Popular Mobilization (or PopMob) a Portland, Oregon group comprised of anti-fascists and leftists, came up with a brilliant way to make unwitting white supremacists raise money for a charity that helps undocumented people.

PopMob asked its supporters to pledge a nickel, dime, or any small amount of money for every white supremacist that showed up to a rally that took place on August 17.
Some 300 fascists from white supremacist groups, including the Proud Boys, Patriot Prayer, and the Three Percenters, attended a rally on the Portland waterfront that lasted only about 30 minutes.
When all the donations were tallied up, the PopMob Fundraiser generated $36,017.69.
---
In a statement, PopMob said the fundraiser was "in direct opposition to the anti-immigration rhetoric of the far-right and the current administration that emboldens them, showcasing the resilience and strength of a community coming together against hate."
The Proud Boys are a group of self-identified "Western chauvinists" who love Donald Trump and vehemently oppose immigration, feminists, and cultural diversity.

Patriot Prayer is a Portland pro-Trump group that has a history of harassing and assaulting Abolish ICE activists and are referred to as "violent extremists" by the Southern Poverty Law Center.
The Three Percenters are a far-right militia movement group.

The money was donated to Causa Oregon, a Latino immigrant rights organization that "works at the state and national levels to advance issues that impact the daily lives of Latino immigrant families."
PopMob was inspired by a tactic used by German anti-fascists in 2014.

Every year, Nazis paraded through the streets of Wunsiedel, a town that was once the burial place for Rudolph Hess, Hitler's deputy. So the town fought back by welcoming the 200 Nazis with a sign that informed them they were participating in an "involuntary walkathon."
At the end of the parade route, the Nazis were greeted with signs that said they'd donated 10,000 euros for charity. The proceeds went to EXIT, a German charity that works to rehabilitate extremists.