The Army's football program ditched a team motto after learning it's used by white supremacists
12.09.19
Since the mid '90s the phrase "God Forgives, Brothers Don't" has been part of the U.S. Military Academy at West Point's football team's lexicon.

Over the past few years, the team has taken the field flying a black skull-and-crossbones flag with an acronym for the phrase, "GFBD" on the skull's upper lip. Supporters of the team also use it on social media as #GFBD.
---
The problem is that the phrase has long been used by the Aryan Brotherhood and outlaw biker gangs.

It's believed that a group of players began using the phrase after seeing "Stone Cold," a film starring former NFL linebacker Brian Bosworth. In the film, "The Boz" plays a police officer who goes underground to investigate a Mississippi biker gang who uses the phrase.
The Anti-Defamation League discussed the phrase in a report entitled "Bigots on Bikes: The Growing Links Between White Supremacists and Biker Gangs":
Another shared phrase intended to reinforce group loyalty is "God Forgives, Brothers Don't," which alludes to the dangers of "snitching" on other members of the group. "GFBD" is the acronym used for this phrase and commonly appears in tattoos and on patches of both outlaw bikers and white supremacists (it is, for example, a common Aryan Brotherhood slogan). Some groups customize this phrase. For example, members of the Outlaws MC make it their own by changing it to "God Forgives, Outlaws Don't." A similarly themed shared phrase is "Silence is Golden." Other shared phrases that allude to the dangers of helping law enforcement include "snitches get stitches" and "snitches: a dying breed."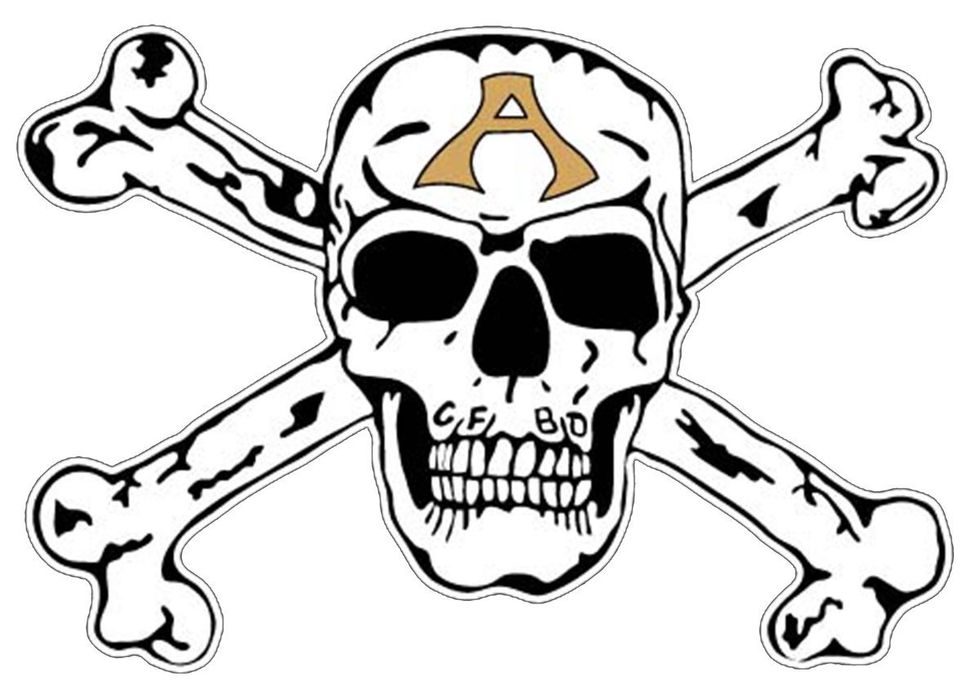 West Point officials said they had no idea about the negative connotations of the phrase before it was brought to their attention in September.

"It's embarrassing, quite frankly," Lt. Gen. Darryl Williams, the superintendent of the United States Military Academy, said according to ESPN. "... We take stuff like this very, very seriously. Once I found out about this goofiness, I asked one of our most senior colonels to investigate."
A two-month investigation into the phrase found that there was no indication that anyone in the organization knew about the phrase's popularity among white supremacist groups and that Army's use of it was "benign" in nature.

The U.S. Military Academy has decided to discontinue any further use of the motto.
"The motto was originally used to emphasize teamwork, loyalty, and toughness," it said in a statement. "The academy immediately discontinued using it upon notification of its tie to hate groups."
"The U.S. Military Academy is fully committed to developing leaders of character who embody the Army values," Williams said. "Ideology, actions, and associations of hate groups directly conflict with our values and have no place at this institution."
Culture