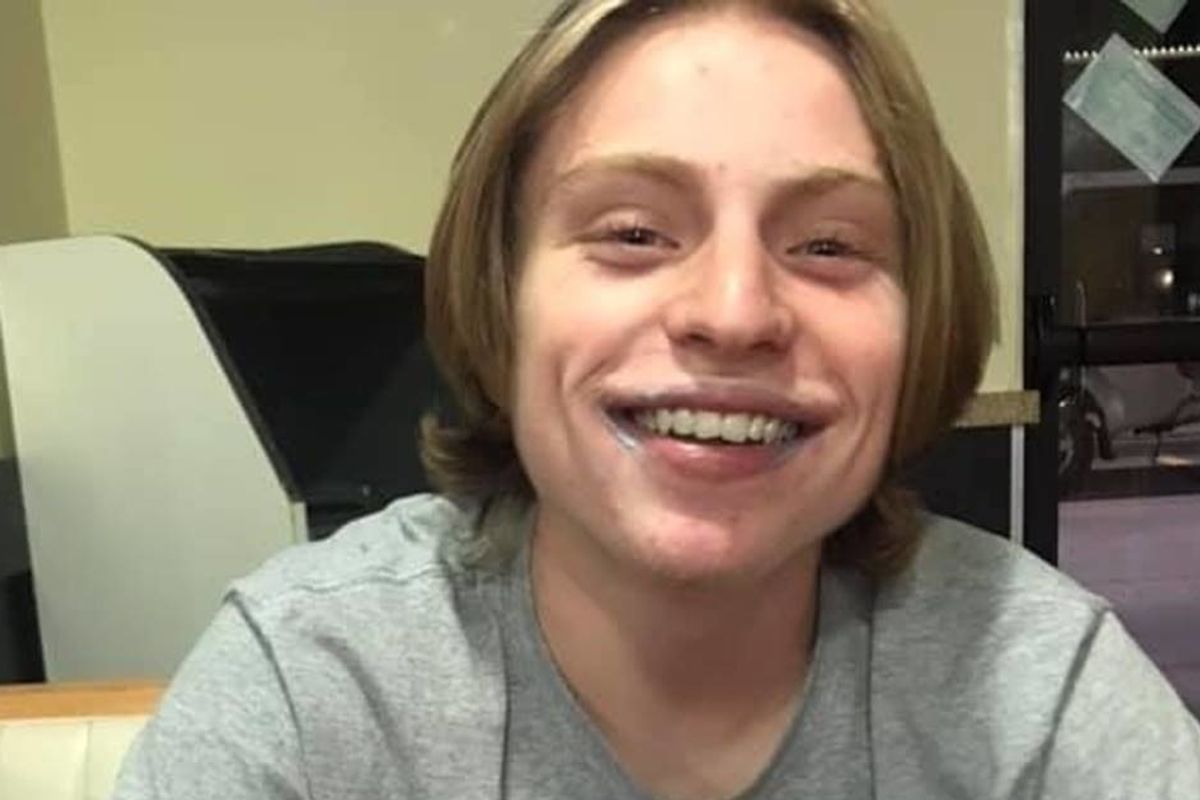 Sixteen-year-old Samuel Reynolds stepped in and broke up a fight when he saw a bully beating up a smaller boy. A few days later, he was murdered by the bully for doing what was right.

---
"Our victim had broke up a fight a few days prior between what he described as a smaller boy, who was kind of being picked on. After he broke up the fight, he started having some trouble with the suspect," Christopher Cook with the Arlington Police Department said.
The suspect confronted Reynolds at the Pinewoods Apartments in Arlington, Texas where both lived. Security cameras caught the suspect pulling out a .40 caliber gun and shooting Reynolds, who later died at the hospital.
"He pulls out a handgun from the rear part of his pants he was wearing, points it at the victim and fires one round," Cook told reporters Friday, according to The Washington Post.
The suspect's identity is being protected by authorities, but it's believed he's between the ages of 13 and 15. The teen was arrested soon after the shooting and charged with murder. He is now at a local juvenile correction facility.
"It's just so senseless. It's so tragic. It could've been avoided," Cook said.
Reynolds loved playing soccer and was known for "his charming personality and wonderful sense of humor," his obituary reads.
"Sam was one of the most compassionate and helpful people you could ever meet," the obituary continues. "He was always there to help, whether someone needed a shoulder to cry on or a joke to laugh at. His charming personality and wonderful sense of humor are going to be missed by so many people."
A friend of the family says he's the type of person that would stand up to a bully.
"He cared about people and he did what he thought was right," Shay Tyes, a family friend, said according to The Washington Post.
"I think this just encourages us to go out and to be like Sam and to follow the example that Sam has set for us," Russell Laniyan, a friend of Reynolds, said.
Reynolds's mother, Madison Fletcher, spoke at a candlelight vigil for her son at his high school.
The Arlington police are making it a priority to prosecute those who allowed the teen to have access to a firearm.
"We are sick and tired of children in our community coming into contact with firearms and possessing them and using them in this type of manner," Cook said. "If an adult has provided this firearm, you certainly can bet that we're going to pursue them vigorously."
Reynolds should never be forgotten for doing what was right. We never truly know what the consequences are for standing up against bullying and violence. But Reynolds did so out of nothing more than compassion for the vulnerable.
A GoFundMe has been established to help Reynolds's mother through the tragedy.