Articles
A GOOD LA Weekend: Goats, Pools, and Ghouls
From a pool party to a freak fest, there's plenty to do in Los Angeles this Memorial Day Weekend. Why leave town?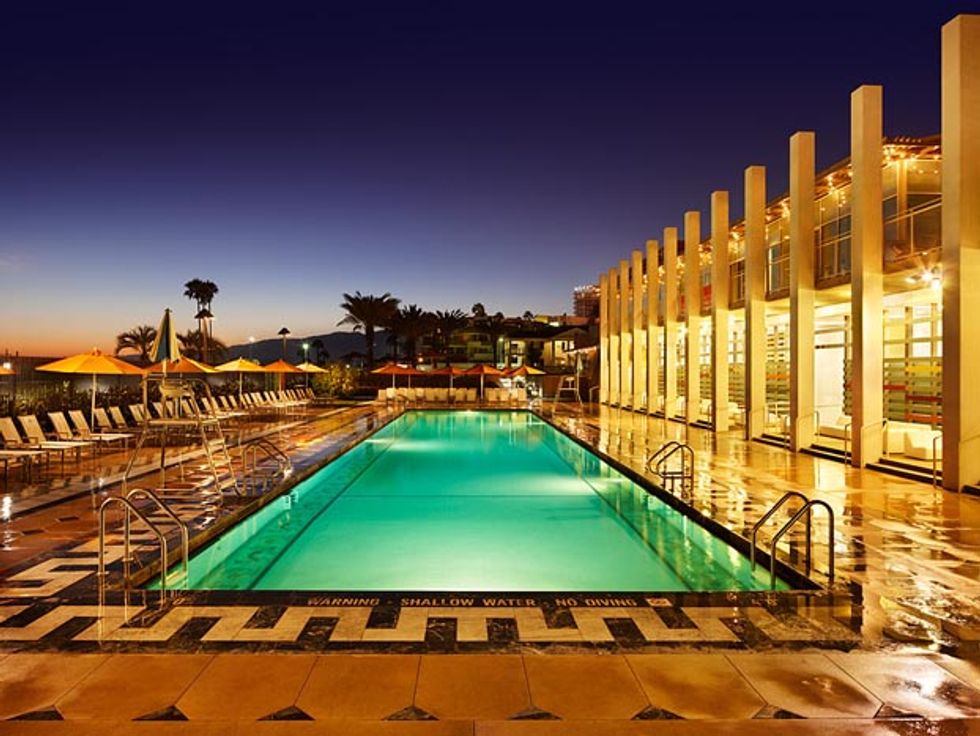 It's Thursday again, L.A., and time to get excited about the weekend. And this isn't just any weekend, it's a loooooong weekend. We picked out the best happenings that landed in our inbox this week, sprinkled on some insider intel, and bundled them up for you. Happy Memorial Day!

Splash into the Annenberg Community Beach House: What we're pretty sure is the nicest public pool in all of L.A. (Santa Monica, actually) opens for the long weekend this Saturday morning at 9:30 a.m. And that's when you'll want to be there to snag the best seats at this beachfront shrine to summer (you can buy pool passes ahead of time online). When you're appropriately tanned, take a free guided tour of the property, which includes a 1929 guesthouse—all that remains from what was once the 111-room estate of film star Marion Davies. Open Saturday, Sunday, and Monday; 10:00 a.m. to 6:00 p.m.


---
Meet Chicks at the Altadena Urban Farmers Market: And by chicks we mean chickens, which, along with goats and other farm animals, will join their local vendors at one of the most beautiful farmers' markets in town, run by the Arroyo Time Bank. This Sunday's market includes a special "farmers' market university" with free workshops on cheesemaking, DIY cleaning products, artisanal breadmaking, and how to craft your own condiments like mayonnaise and mustard. Did we mention the adorable goats? Sunday, 1:00 to 4:00 p.m.
Get Your Freak on with Tim Burton at LACMA: Beetlejuice, Edward Scissorhands, Batman, they're all here at this massive exhibition of the art and films of our hometown auteur of the odd (Burton hails from Burbank). Among the highlights are early sketches from his days at CalArts and film props like Large Marge's growing eyeballs from Pee-wee's Big Adventure. This exhibition requires a separate ticket from the museum, so buy your tickets online now and reserve a time slot. Opens Sunday, through Halloween (of course).
Live in Los Angeles? Sign up for our one-good-L.A.-thing-a-day email and become a member of GOOD LA. You can also follow GOOD LA on Facebook and Twitter.