Articles
Not on tap for beer, wine, or fruity mixed drinks: Calorie counts.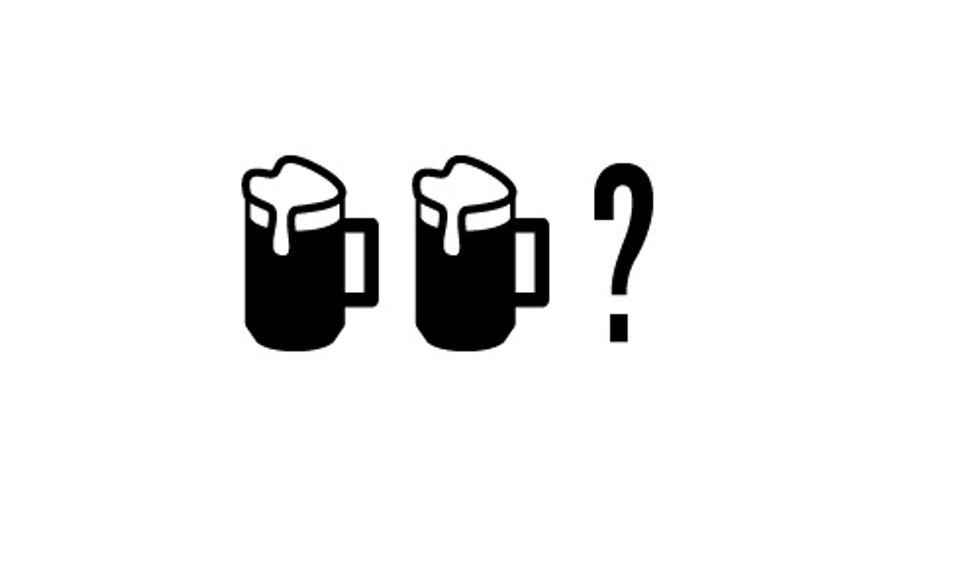 Americans reportedly drink about 2.5 gallons of pure alcohol per person per year, according the World Health Organization's latest data (
PDF
). That's like doing 410 shots of 100-proof vodka over the course of the year, or slurping up about one pint
11 pints
of Budweiser every day.*
If this sounds like a lot, it is—and drinking all sorts of beverages are certainly one of the many contributing factors to obesity.
---
In one 2007 study, for example, researchers looked into the CDC's NHANES survey data, and found that drinking alcohol correlates "with higher intakes of energy, protein, and some vitamins and minerals" as well as lower quality diet "due in part to the higher energy intakes attributable to alcoholic beverages."
So what are were planning to do about the problem? Not much. Last month, the U.S. Food and Drug Administration unveiled its proposed guidelines for menu labeling, which would require all "chain restaurants, retail food establishments, and vending machines with 20 or more locations" to list the same kind of nutrition information you find on the backs of packaged foods.
There are certainly shortcomings to calorie counting—an over-emphasis on calories can make it appear that a glass of milk is as healthy as a sugar-sweetened soda—and the new labels may only influence some consumer's behavior. Still, what was startling about the FDA's proposal was what they did not include: calorie counting for popcorn at chain movie theaters and alcoholic beverages served at places like Applebee's or Olive Garden.
At risk of sounding like a killjoy, you'd expect 1,500 calories worth of beer or a big, 1,030-calorie tub of buttery popcorn to have the same sort of treatment as other foods if this kind of labeling is going to have the intended effect. But the FDA apparently leaves it to the Alcohol and Tobacco Tax and Trade Bureau to label alcohol (except, confusingly, when it comes to wine and hard ciders with less than 7 percent alcohol.)
As Tim Carman reported in The Washington Post:
No one at the FDA would comment, other than with this written statement: "FDA has proposed alcoholic beverages should not be covered, but we invite the public to provide comments on whether or not alcoholic beverages should be covered under the nutrition labeling requirements."

\n
So, if you think that for calorie counting to be effective, we should cover the calories many of us are drinking, be sure tell the agency what you think here.
* If we drink 2.5 gallons (9.4L) of 100% alcohol annually, that's 50 gallons (189L)1,220 L of Budweiser, a light beer with 5 .05 percent alcohol content by volume. These Buds are equal to about 400 2,580 standard U.S. pints, measuring in at .125 gallons (.473L), annually.
Beer icons via The Noun Project.