Articles
All Aboard the Internet School Bus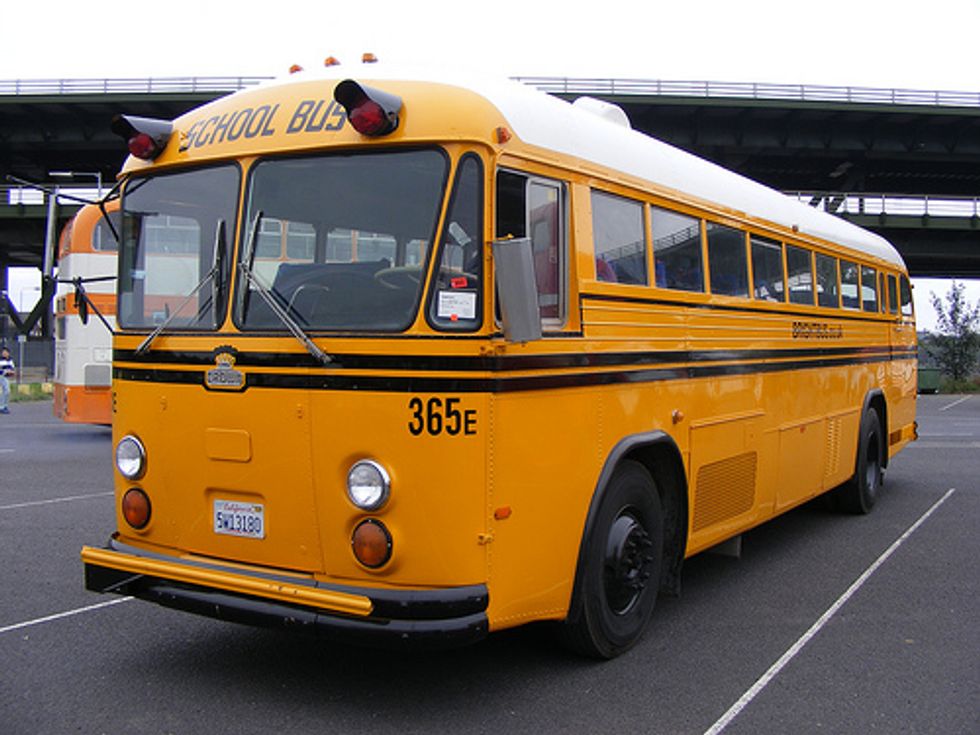 ---
In Arizona, an otherwise lengthy bus commute has been transformed by a $200 mobile router strapped to the rooftop. Dubbed the Internet Bus, Wi-Fi access has taken a 70-minute trip and turned it into extra study time-with plenty of
GarageBand
and Facebook breaks.
The New York Times
reports
this is the same district that in 2005 issued laptops instead of textbooks. At
Empire High School
, it allocated more than 100 wireless access points so that every single classroom, not to mention the football field, was wired.And while the verdict is still out on whether Wi-Fi access on a school bus will lead to increased academic productivity, the hope is to extend learning beyond the confines of the six-hour school day.The
Times
reports that the company,
Autonet Mobile
, which markets the router, has already sold them to other districts where students face similarly long commutes.Combined with the finding a few weeks ago that
kids are spending nearly eight hours a day in front of a screen
, are wireless school buses the way to go-or is this merely what was already time being wasted and is now being put to better use?
Photo (cc) via Flickr user emdjt42.