Articles
Almost Half of Detroit Residents Are Functionally Illiterate
Forty-seven percent of Motor City residents can't fill out a job application or read a newspaper.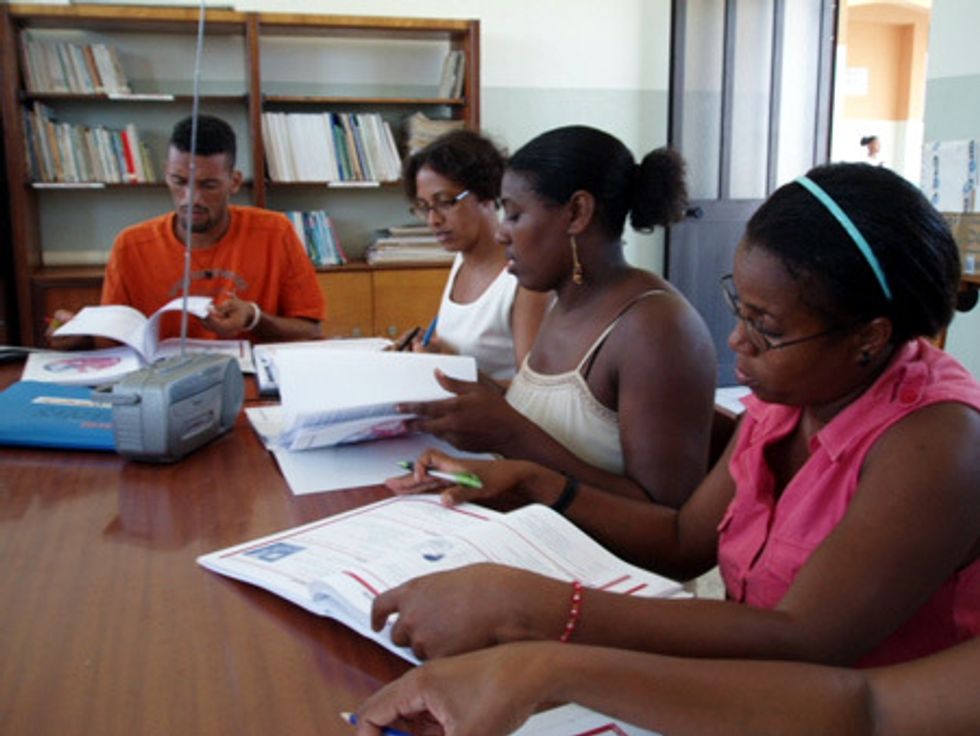 A new report, Addressing Detroit's Basic Skills Crisis, (PDF) from the Detroit Regional Workforce Fund has some pretty shocking statistics about literacy in the Motor City. Forty-seven percent of adults in Detroit are functionally illiterate. That means almost half of residents can't do basic things like read a newspaper, fill out a job application or other forms, or understand the instructions on a medicine bottle.
---
According to the study, of the "200,000 adults who are functionally illiterate, approximately half have a high school diploma or GED"—which means that the other half do not. Sadly, only 10 percent of residents who need adult literacy classes even receive services to teach them how to read, and only one fourth of adult education programs "provide services for learners at the lowest literacy levels."
Addressing the literacy problem is particularly critical because of the city's steep unemployment rate. In recent years it's been as as high as 50 percent, and 33 percent of adults aged 20-24 are unemployed. Even if a jobs recovery does happen, if the city's residents don't have the basic skills—like being able to read—their career options won't improve much.
Detroit Public Schools is involved with some of the solutions, like a new Learning Labs partnership that hopes to "connect adults with very limited literacy skills with occupational training opportunities and new careers." But, with such low literacy rates, it's hard not to see the numbers as a pretty harsh indictment of the system.
photo via videocameraskateboarding.info