Articles
Adam Matthews maps out seven streets with exquisite eateries at pedestrian prices.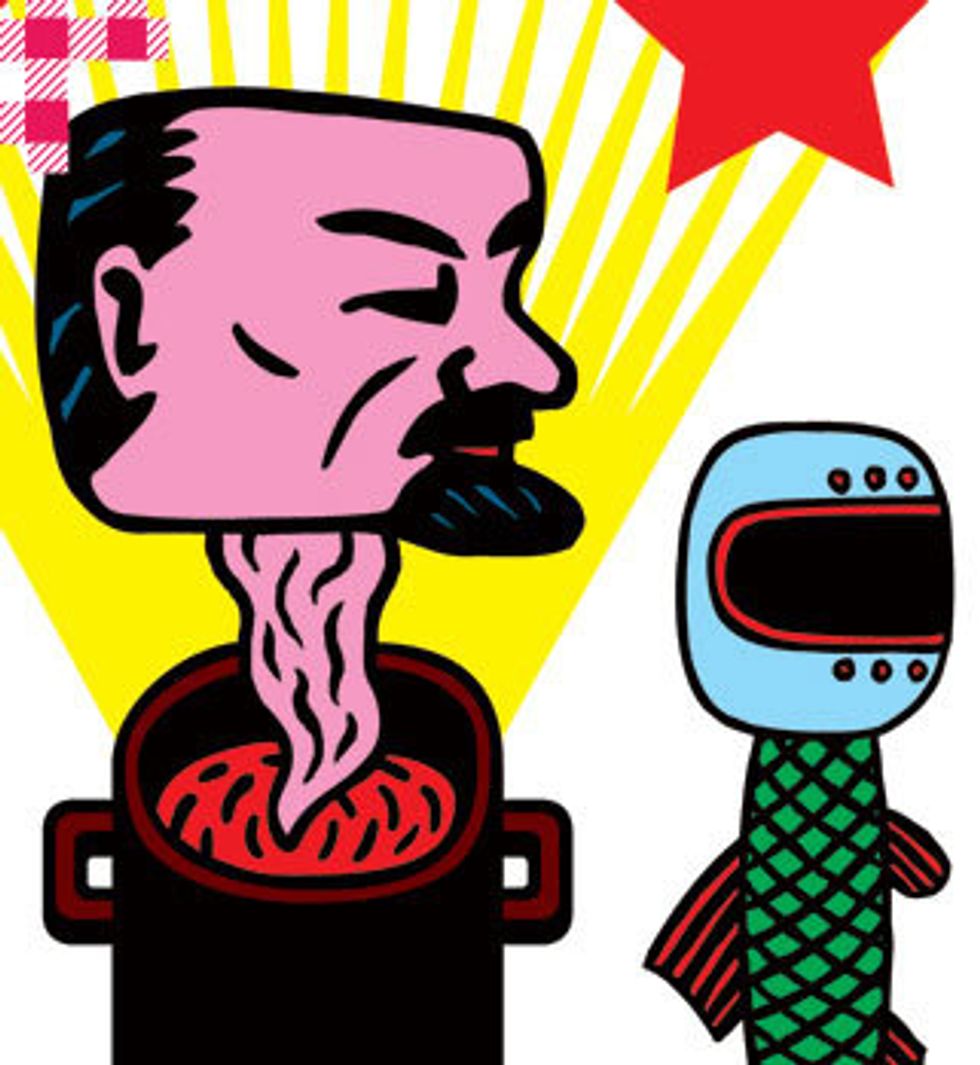 Every year
, city magazines publish their "cheap eats" guides, gushing over $35 Kobe beef burgers, and enotecas with $15 paninis that pair nicely with $60 bottles of Barolo.At GOOD, we're a little more realistic (and a lot hungrier). So grab a twenty from the ATM and follow our road map to America's seven best streets for exquisite food you can actually afford.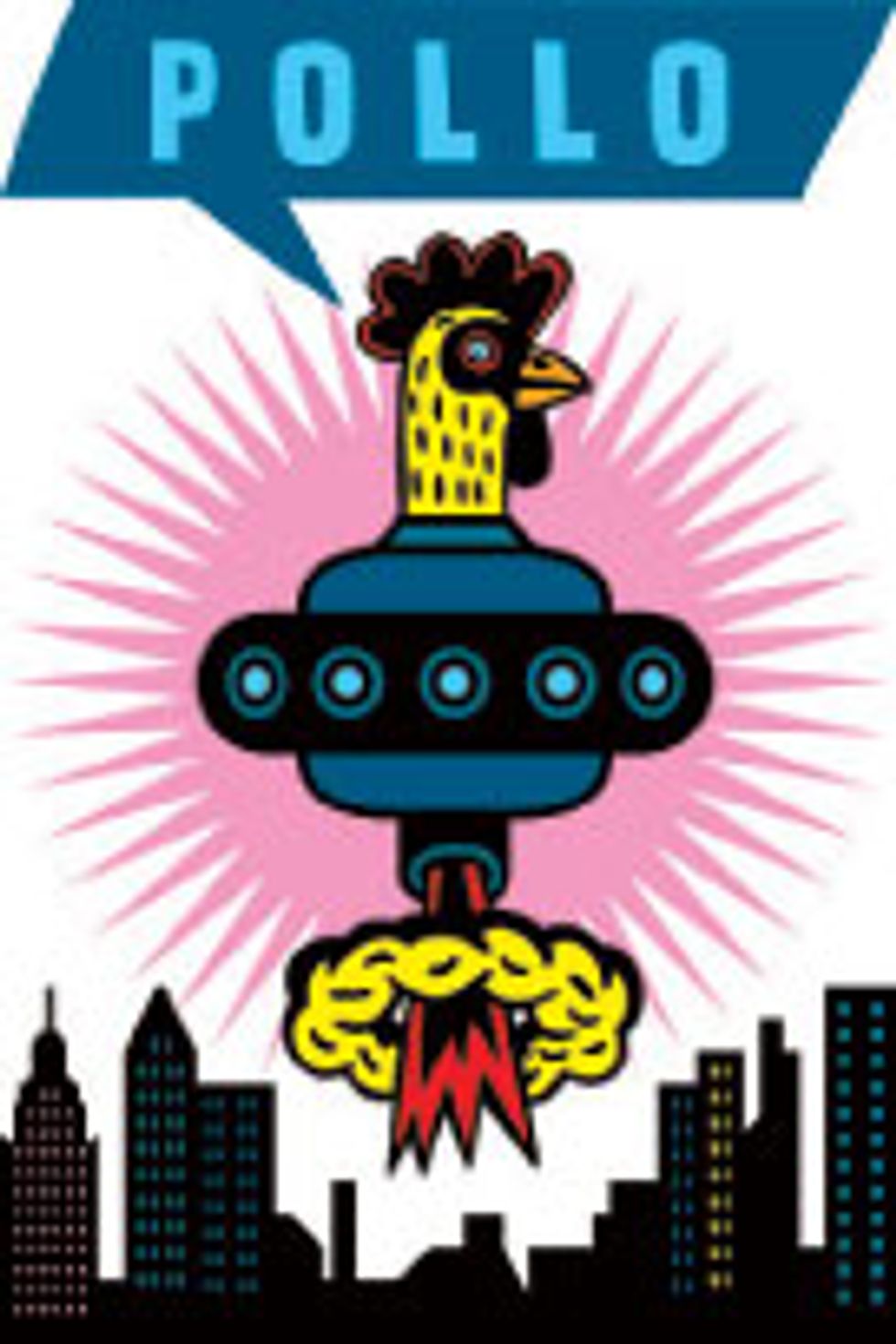 ---
Roosevelt Avenue, Queens
On Roosevelt Avenue
between 62nd and 82nd Streets, rice is the common language, and its preparation varies as widely as the languages spoken on the 7 train, which rumbles above the adjacent neighborhoods of Jackson Heights and Woodside. From stores, supermarkets, carts, stands, and trucks, the cuisines and cultures of Latin America and Asia intersect. Treat Roosevelt Avenue as a 20-block destination; it requires several return visits to truly appreciate.Hopping off the 7 train at 61st Street, your first treat is about 35 paces away. Grab a toothsome
pollo verde
tamale from the friendly Mexican man under the station stairs, and then hoof it seven blocks to
El Sitio
, the venerable Cuban lunch counter, for
ropa vieja
, delicious fork-tender skirt steak stewed in tomato sauce. Next, try Asian chicken three ways: Experience the global evolution of fried chicken and Korean fast food at
Unidentified Flying Chicken
, hit the Little Manila fave
Krystals
for chicken adobo, and then, last but not least, is the authentic
pad kra prow
-a traditional dish of sautéed ground meat with basil sauce (get it with chicken, naturally)-at the Northern Thai standout
Zabb Queens
.It's worth returning for a nighttime pilgrimage to Little Colombia, which begins around 75th Street, to visit the
Arepa Lady
's small cart on Roosevelt Avenue. Her crispy, cheese-oozing Colombian corn cakes-only available after 10 p.m. on Fridays and Saturdays-have inspired devotees to erect a MySpace page in her honor.
Don't Miss!
AREPA LADY
Roosevelt Avenue between 78th and 79th
Try the
: Cheese arepas
EL SITIO
68–28 Roosevelt Avenue
Try the
: Ropa vieja
UNIDENTIFIED FLYING CHICKEN
71–22 Roosevelt Avenue
Try the
: Chicken wings with soy garlic sauce
ZABB QUEENS
7128 Roosevelt Avenue
Try the
: Pad kra prow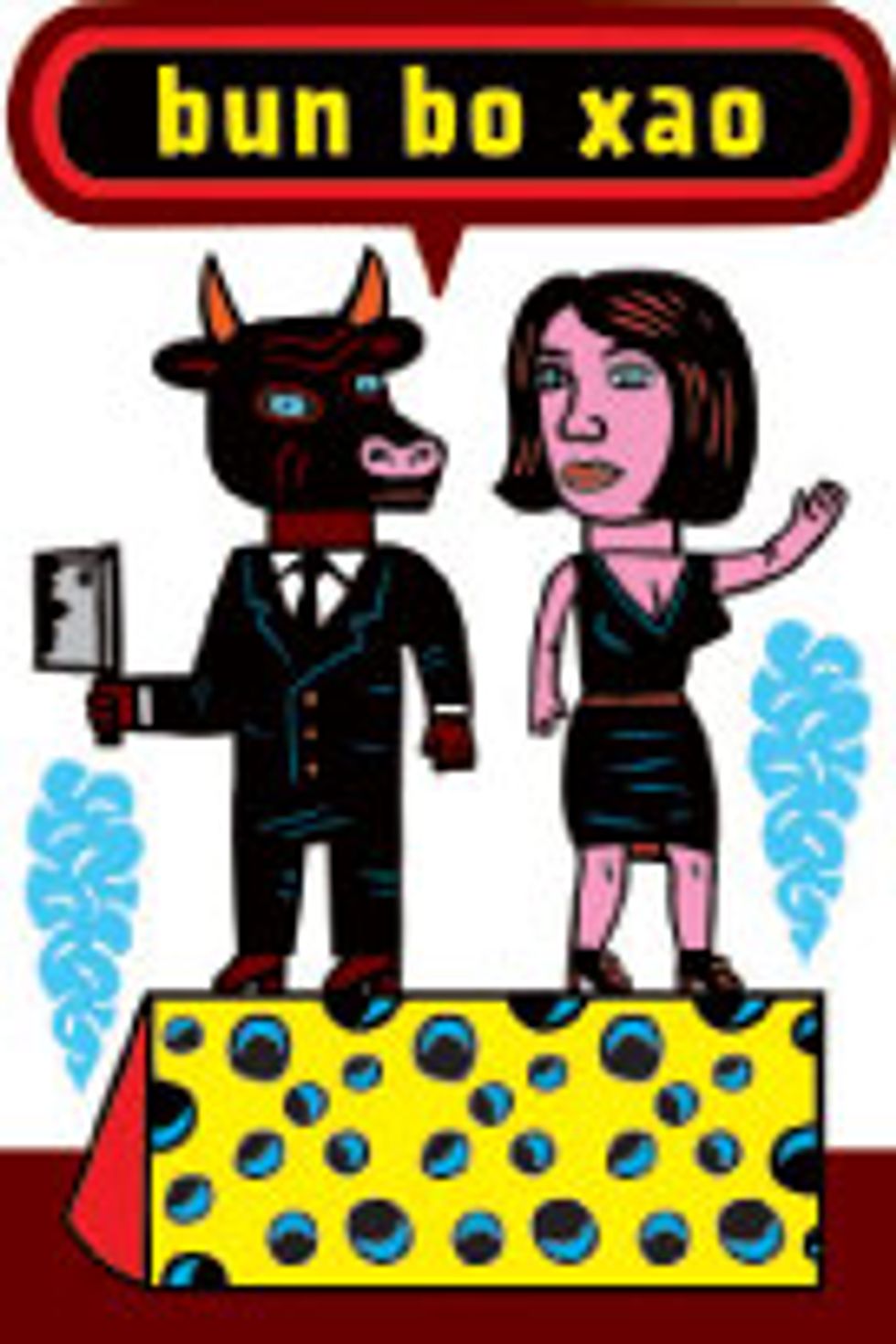 Travis Street, Houston
The expanse of Travis
Street that runs through Houston's Midtown neighborhood allows adventurous eaters to dine and stroll-a rarity in the land of big oil and even bigger SUVs. Exiting the brand-new METRORail at the Ensemble/Houston Community College stop, walk to
T'afia
, local chef Monica Pope's Texas-sourced restaurant for the tasting menu, which changes nightly. On Saturdays, T'afia is transformed into a market, with vendors like the Houston Dairymaids, known as much for their cute aprons as their local cheeses. The same block also boasts the popular
Breakfast Klub
, which serves up chicken and waffles in stylish environs, and the kitschy, Austin-esque
Tacos A Go-Go
, which sits behind T'afia on Main Street.If you're still hungry (or a repeat visitor), head eight blocks down Travis to the bargain Vietnamese mom-and-pop,
Cali Sandwich & Fast Food
, for its
bun bo xao
, grilled beef with vermicelli. For a taste of older, more established Houston, drive five minutes down Travis to
Treebeards
for its world-beating gumbo that saves you the five-hour drive to New Orleans.
Don't Miss!
BREAKFAST KLUB
3711 Travis Street
Try the
: Chicken and waffles
CALI SANDWICH & FAST FOOD
3030 Travis Street
Try the
: Bun bo xao
TACOS A GO-GO
3704 Main Street
Try the
: Breakfast tacos
T'AFIA
3701 Travis Street
Try the
: Daily tasting menu
TREEBEARDS
315 Travis Street
Try the
: Gumbo with sausage and shrimp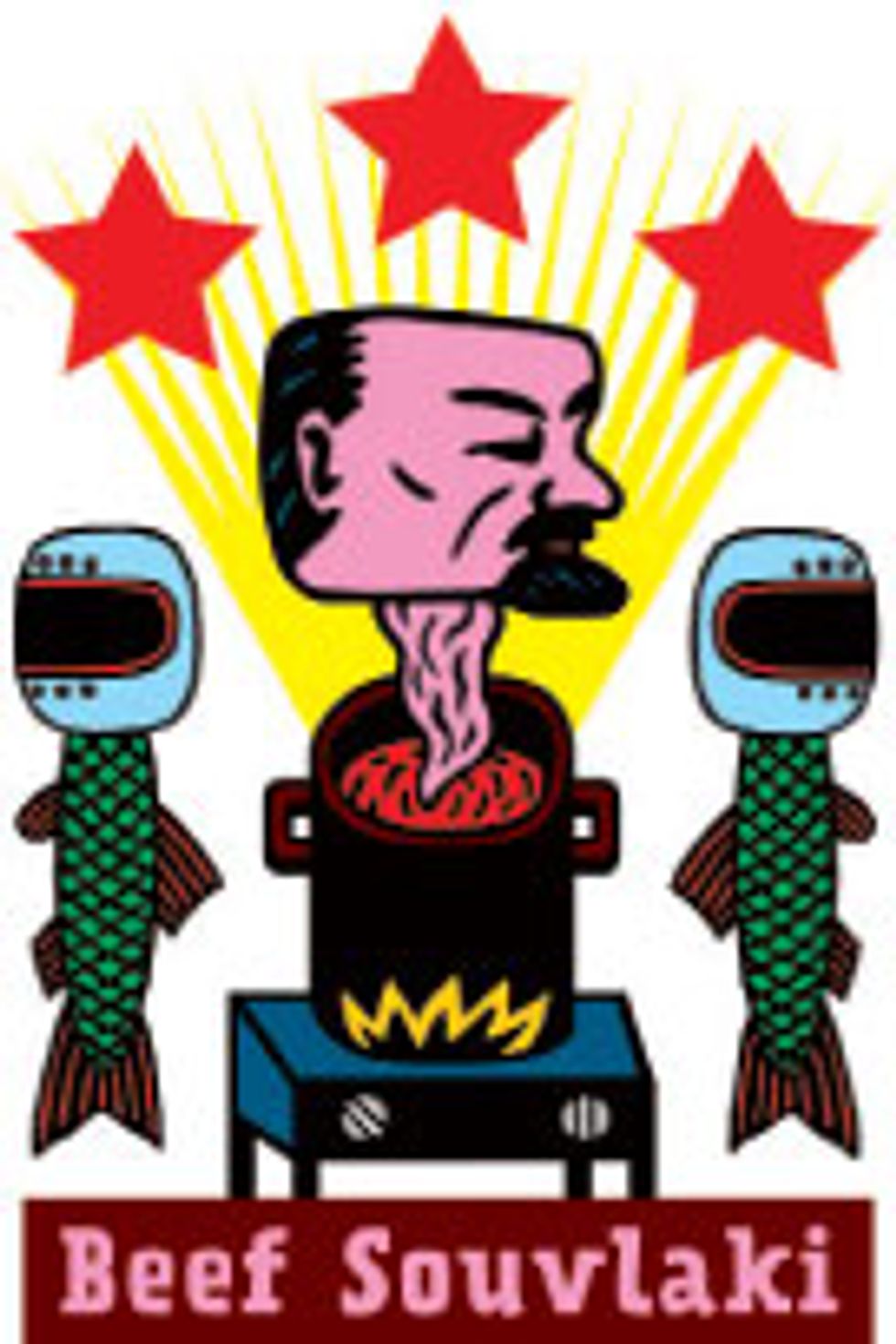 Fremont Avenue North, Seattle
With a statue of
Lenin, an 18-foot public-art sculpture of a troll crushing a Volkswagen Beetle, and its own citizens calling it "the center of the universe," the Fremont neighborhood's counterculture cred is solid. That individualism also infuses area restaurants, many of them concentrated near the massive Fremont flea market.Just five blocks from the market, the 3400 block of Fremont Avenue offers encouraging culinary diversity. The micro chain
Jai Thai
's yellow curry is a local favorite, and down the block, the family-style Greek spot
Costas Opa
is a sure bet for the beef souvlaki. For diners who prefer visual appetite cues instead of menus,
Blue C Sushi
fits the bill. While living in Japan, the owner, James Allard, fell in love with
kaiten-zushi
, the affordable conveyor-belt sushi joints. Long-time sushi chef Shinichi Miura sends out creations that cost a measly $1.50 to $4.Further up Fremont,
Paseo
slings pressed sandwiches out of a blink-and-you-miss-it shack. Its gussied-up
medianoche
envelops succulent roast park in a French baguette for a sandwich that's about as unexpected as, well, a troll under a bridge crushing a punch-buggy.
Don't Miss!
BLUE C SUSHI
3411 Fremont Avenue
Try the
: Scallop sushi
COSTAS OPA
3400 Fremont Avenue
Try the
: Beef souvlaki
JAI THAI
3423 Fremont Avenue
Try the
: Yellow curry chicken
PASEO
4225 Fremont Avenue
Try the
: Media-noche sandwich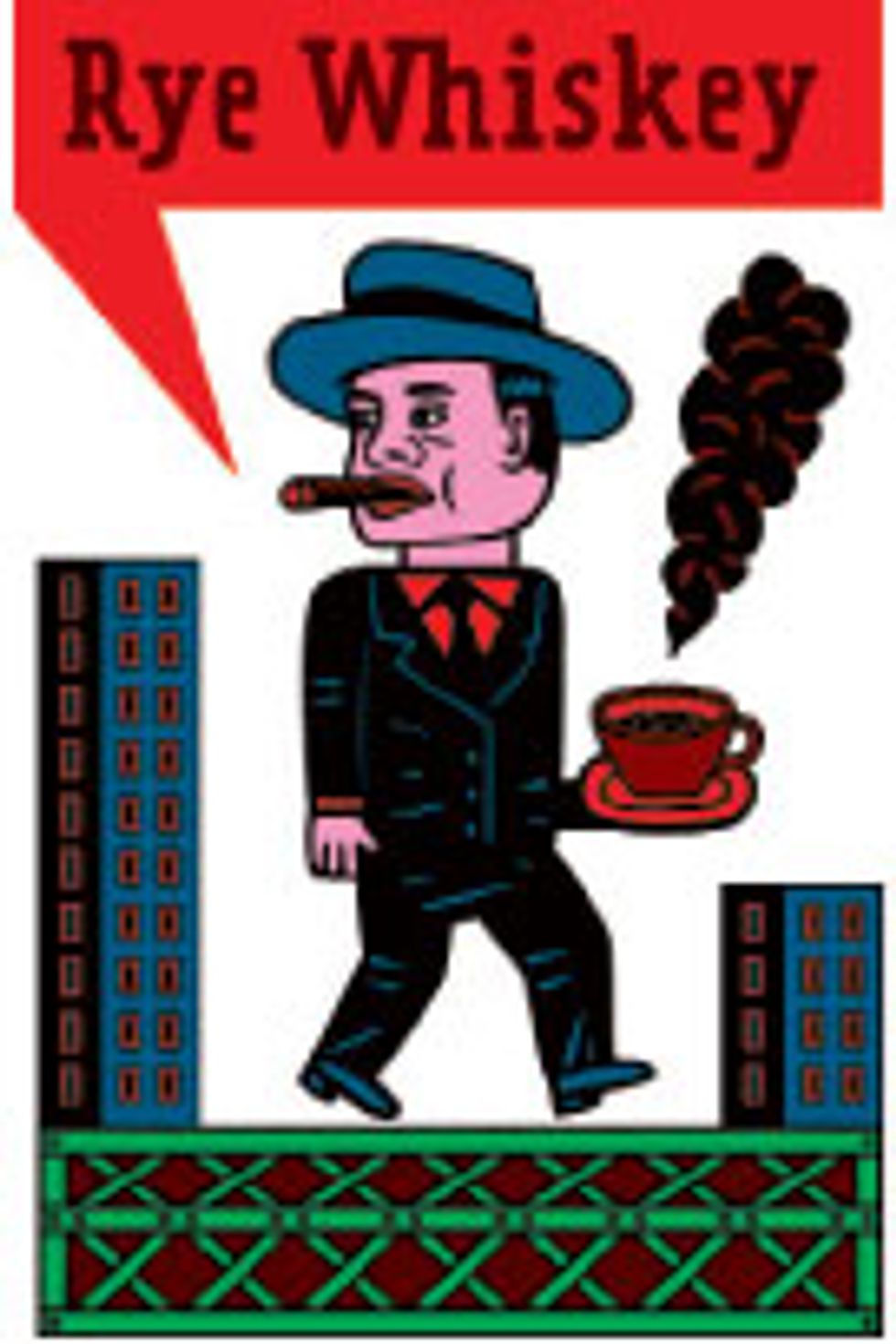 Broadway, Chicago
In this often
self-segregated city, Chicago's Uptown neighborhood is anomalous, a genuine microcosm of Studs Terkel's home turf. It's 42 percent white, 21 percent black, 20 percent Hispanic, and 13 percent Asian-and the dining options reflect the mix. Since much of the area is still BYOB, bring your poison with you and save your money for dinner.
Silver Seafood
is a good place to start, since it allows you to select a victim from its tank. Have it steamed and served with a soy and aromatic herb garnish. If participatory dining isn't your thing, head to
La Fonda Latino Grill
up the block for some grilled beef loin with
chimichurri
sauce and sweet plantains. Save room for desert at
Thai Pastry
, where the pink-and-green vermicelli served with a sweet coconut-milk sauce more than makes up for the often spotty service. Head back down Broadway for a nightcap of rye on the rocks at the
Green Mill
, a haunt for old-school jazz where former co-owner Al Capone once held court.Farther north on Broadway, in the area now defined as Edgewater, the cuisines of Africa and Latin America predominate. At
Ethiopian Diamond
, the classic chicken stew
doro watt
goes well with the live jazz on Fridays. Welcome to the Other Chicago. Say goodbye to the Loop and its soggy deep-dish pizza.
Don't Miss!
ETHIOPIAN DIAMOND
6120 N. Broadway Street
Try the
: Doro watt
THE GREEN MILL
4802 N. Broadway Street
Try the
: Rye whiskey
LA FONDA LATINO GRILL
5350 N. Broadway St.
Try the
: Churrasco
SILVER SEAFOOD
4829 N. Broadway Street
Try the
: Steamed red snapper
THAI PASTRY
4225 Fremont Avenue
Try the
: Vermicelli and coconut-milk deserts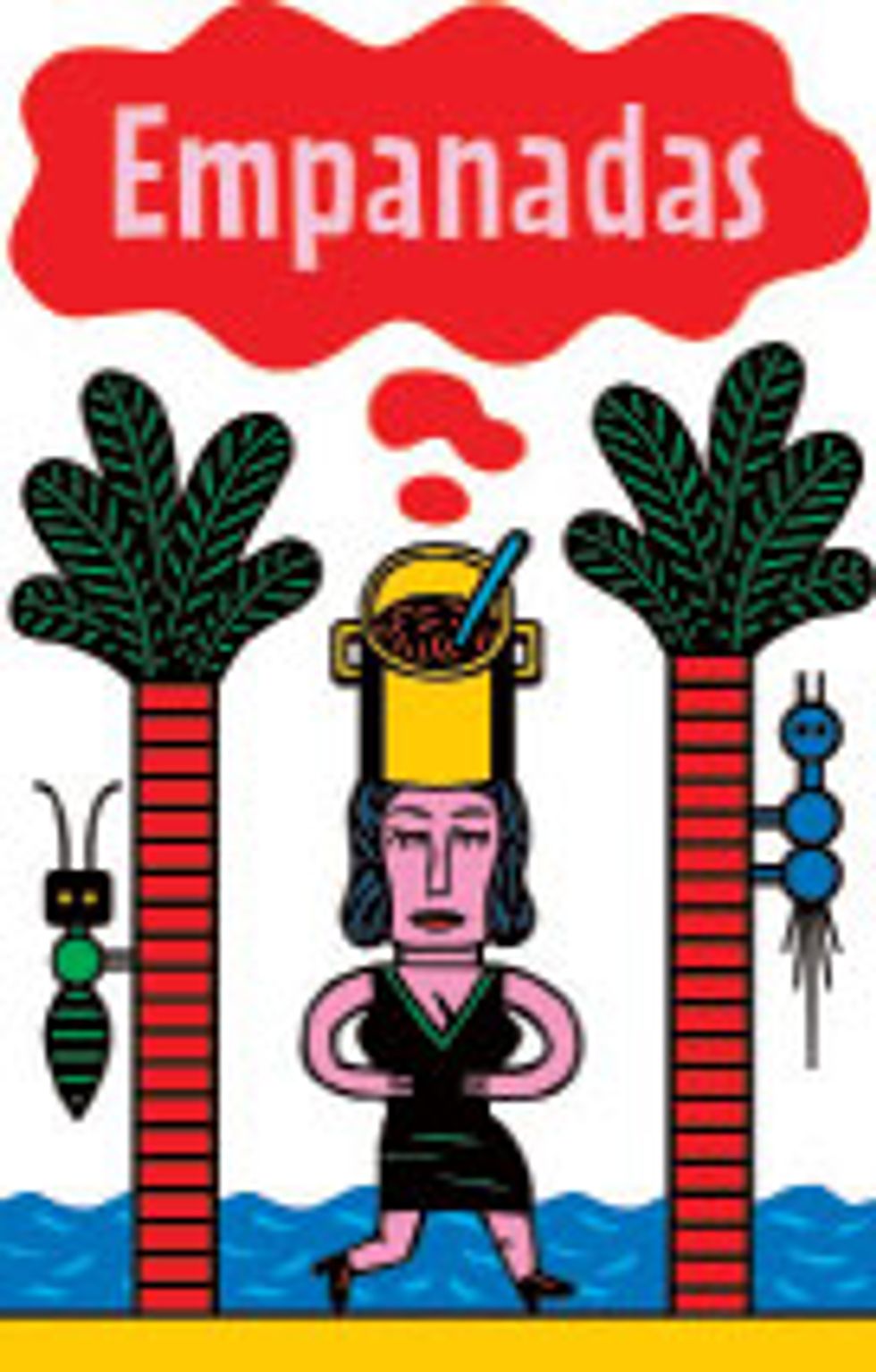 Southwest 8th Street
MiamiLittle Havana's main
drag, Southwest 8th Street-
Calle Ocho
to locals-is renowned for its authentic Cuban cuisine and its robust hatred of Fidel Castro. The boulevard's quaint and walkable blocks run from 14th Street to 18th Street. Disregard the "Viva Bush" stickers at
Los Pinareños Frutería
and focus on the
guarapo
(sugarcane juice), fresh-squeezed orange juice, and the recession-proof $3 lunch special. Also, if you time it right (the last Friday of every month), Calle Ocho between 14th and 17th becomes a street fair for
Viernes Culturales
. Go gallery hopping, catch a show and pause for tapas at
Casa Panza
, which also features Flamenco dancing three nights a week.Immigration from Cuba and other Latin American countries has expanded Little Havana from downtown to the edge of the Everglades. As in most of Southern Florida, you'll need a car to get around. Grab a pair of 75-cent Colombian empanadas at
San Pocho Restaurant
and continue a few blocks down to
Taqueria El Mexicano
for
bistec a la Mexicana
-beef chunks simmered with tomatoes, onions, and jalapeños. For the authentic Miami Cuban experience, dine with the common folk and power brokers at
Versailles
. Just don't wear your Che shirt.
Don't Miss!
CASA PANZA
1620 SW 8th Street
Try the
: Tapas
LOS PINAREÑOS FRUTERÍA
1334 SW 8th Street
Try the
: Guarapa
SAN POCHO RESTAURANT
901 SW 8th Street
Try the
: Cheese empanadas
TAQUERIA EL MEXICANO
521 SW 8th Street
Try the
: Bistec a la Mexicano
VERSAILLES
3555 SW 8th Street
Try the
: Cuban sandwich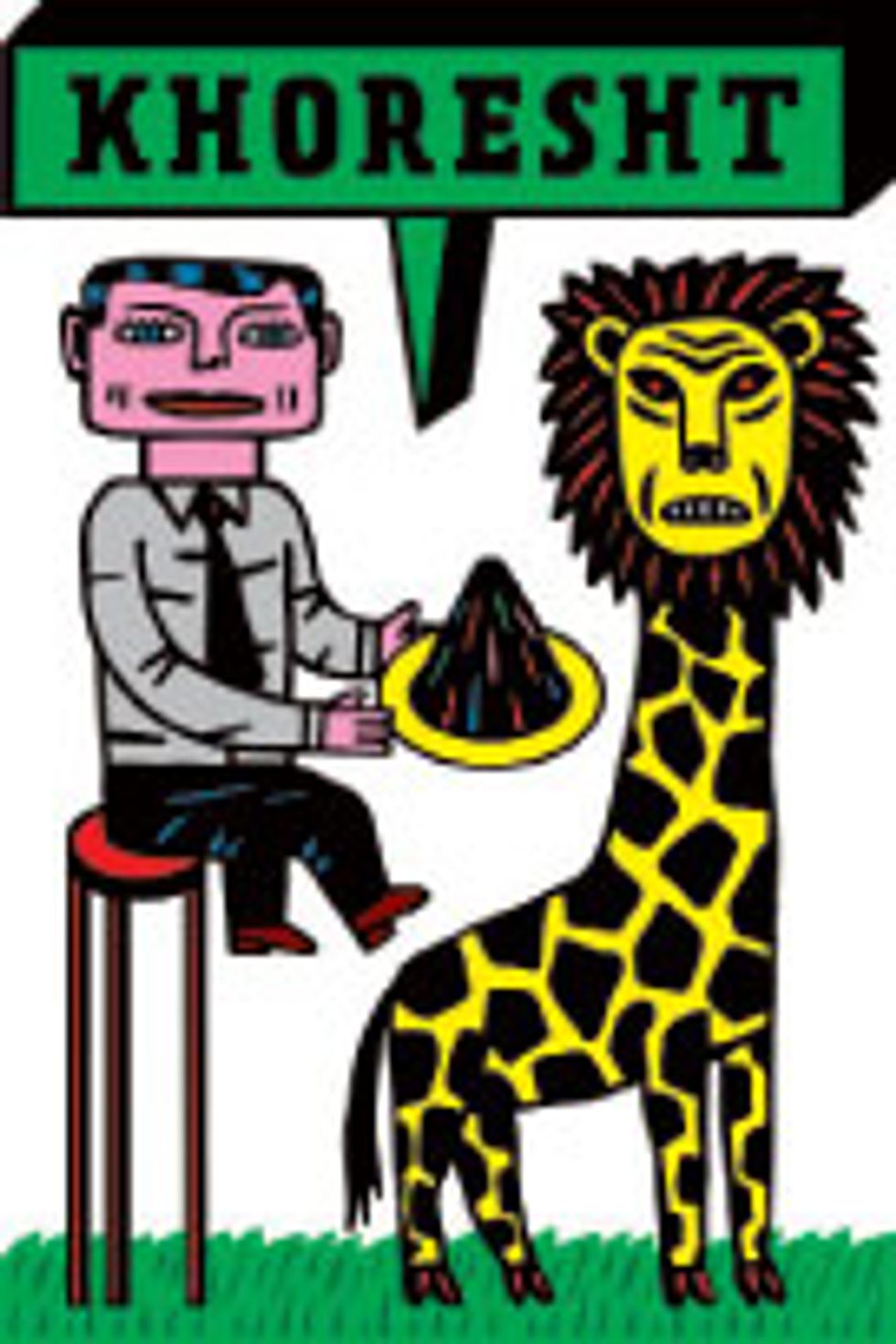 Nolensville Road, Nashville
What Nolensville Road
lacks in charm and walkability, it compensates for with a thorough culinary road map to the New South-count on Mexican, Middle Eastern, and African cuisines. You'll need a vehicle and a few visits to master the terrain, but it's worth it. Move beyond the Middle Eastern food of the Levant at the ornate Persian restaurant
Parisa's
, which specializes in
khoresht
, stews that pair meat with fruits. Of those,
fessenjoon
(chicken braised with crushed walnuts and pomegranate) is easily the best. For lighter fare, the nearby
Istanbul Café
's brick oven turns out admirable versions of the Turkish pizza called
lahmacun
: a thin disk of dough topped with minced beef or lamb and baked crisp in the oven.About a dozen or so blocks down Nolensville, pop by
La Hacienda Marisqueria
and scarf down the superior fish tacos, underpinned by cooling cabbage and doused with
crema
. The nearby
Abay Ethiopian
offers spongy
injera
bread to sop up its combination platter, a wise choice for indecisive diners. Head several storefronts back up Nolensville to sample the indigenous cuisine.
Norman Couser's Country Cooking
's venerable meat-and-three has occupied three different locations since 1955. For the last two decades, it has sat across the street from the Nashville Zoo. Opt for fried chicken as a protein and choose three sides. Just don't feed the animals.
Don't Miss!
ABAY ETHIOPIAN RESTAURANT
3792 Nolensville Pike
Try the
: Meat combo with seven items
NORMAN COUSER'S COUNTRY COOKING
3754 Nolensville Road
Try the
: Fried chicken
ISTANBUL CAFÉ
2631 Nolensville Road
Try the
: Lahmacun
LA HACIENDA MARISQUERIA
3744 Nolensville Road
Try the
: Fish tacos
PARISA'S
2424 Nolensville Pike
Try the
: Fessenjoon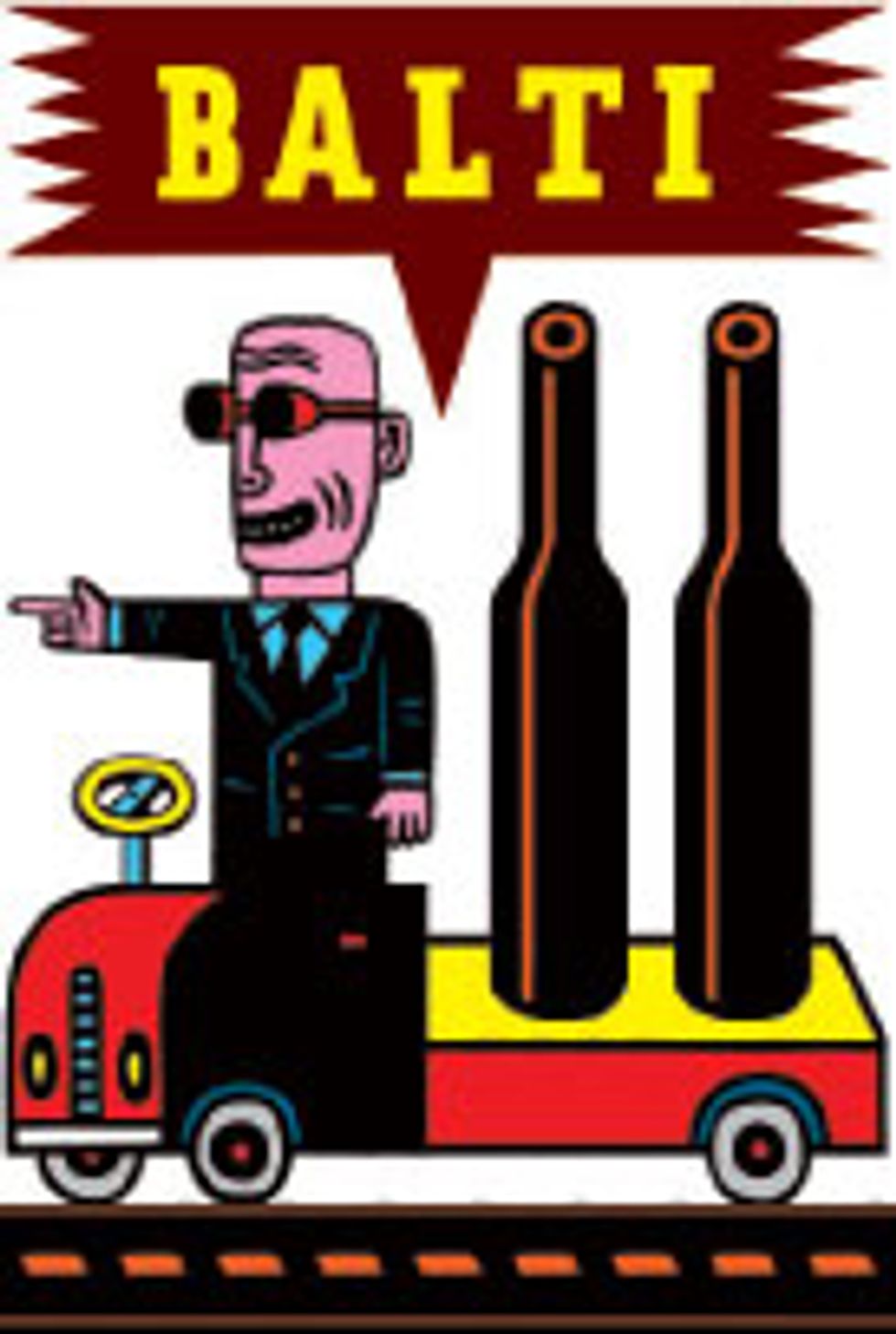 W. Sunset Boulevard, Los Angeles
The people who maintain
that Los Angeles sucks never leave Hollywood. We know this to be true, because just east of Hollywood on Sunset, from Thai Town through Little Armenia and Silver Lake, there is some of the best Asian fare in the country. And it's cheap. In Silver Lake, start at the Anglo-Indian newbie
Agra Café
. Opt for the nuanced
balti
-a spicy curry cooked quickly over high heat, with origins in the Pakistani community of Birmingham, England-with mushrooms, lamb and chicken. Ask the waitstaff to make it hurt and bring your own beer-you'll need it. For neighborhood Mex,
Alegria
specializes in a complex mole that earned it a place on the "L.A. 99" list of Jonathan Gold, a Pulitzer Prize-winning food critic. Don't worry about the faux coolness of the stark white Vietnamese
Pho Café
. Instead, slurp its namesake dish and hipster watch.About a dozen blocks farther west, Sunset runs into Thai Town and Little Armenia. In 1984, a visionary named Vartkes Iskenderian brought his Lebanese rotisserie chicken chain,
Zankou Chicken
. Twenty-three years later, after a protracted family drama over the chain's ownership, Zankou Chicken has spread across the city. Visit the original at Sunset and Normandie; taste the garlic sauce, and become a believer. A few blocks west, at
Jitlada Thai
, take a deep breath and order the prohibitively spicy
kua kling
(curry seasoned with turmeric and lemongrass), then exhale. Now stop saying L.A. sucks.
Don't Miss!
AGRA CAFÉ
4325 W. Sunset Boulevard
Try the
: Mixed balti
ALEGRIA
3510 W. Sunset Boulevard
Try the
: Chicken mole
PHO CAFÉ
2841 W. Sunset Boulevard
Try the
: Beef pho
JITLADA THAI
5233 1/2 W. Sunset Boulevard ·
Try the
: Kua kling
ZANKOU CHICKEN
5065 W. Sunset Boulevard
Try the
: Rotisserie chicken