Articles
BP Refuses to Account for Gulf Leak in 2010 Sustainability Report
The company doesn't count the Deepwater Horizon spill because there's "no accurate determination" of how many gallons leaked.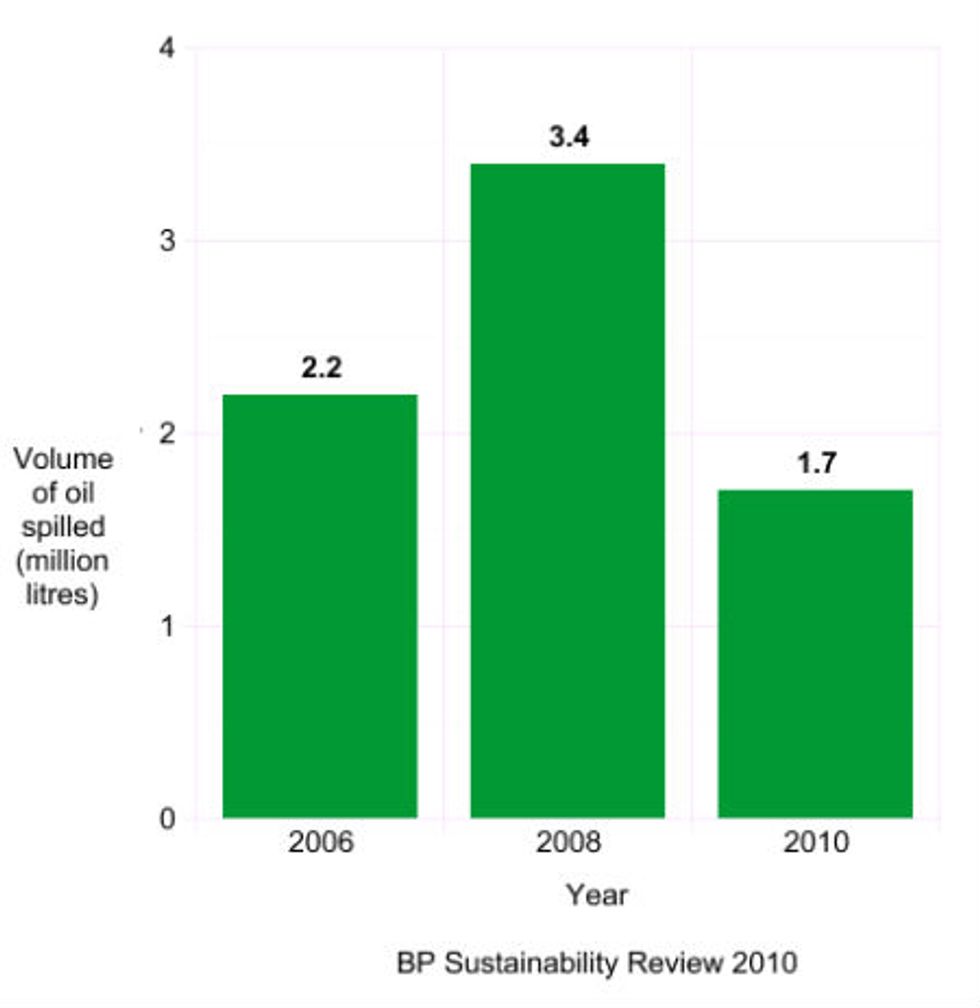 ---
This chart is culled from data listed in the first section of BP's
new sustainability report
. If you're asking yourself where in the world BP spilled enough oil in 2006 and 2008 to overshadow its 2010 Deepwater Horizon spill, the worst environmental disaster in American history, don't worry, you're not out of the loop. In fact, BP didn't think it important to include that spill in the report because, according to the fine print, there's been "no accurate determination" of how much oil actually leaked into the Gulf of Mexico. And so because there's no exact measure, they didn't think they should include it.
Just to be clear, coming up with a perfectly accurate measure of how much oil BP spilled in 2010 would be impossible. However, a team of scientists worked diligently to come up with an estimate, the massiveness of which blows away the above totals combined: 205 million gallons, or about 776 million liters.
That would have been a bigger bar graph.