Articles
CIA's Kryptos Sculpture Almost Solved Kryptos Scultpure that Stumps (and Taunts) CIA Agents to Be Solved Soon
One of the most uncrackabale codes ever created is actually a sculpture at CIA headquarters. After a hint from the artist, it's about to be solved.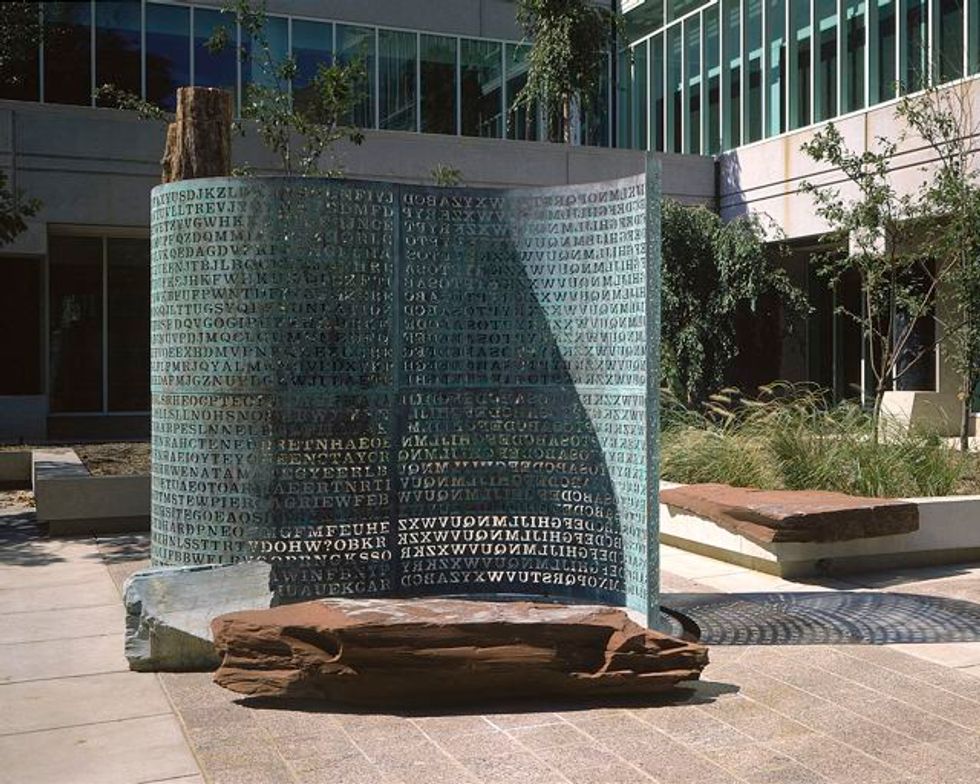 Art often requires a hint to decode, especially at CIA headquarters. One of the most
uncrackabale codes
ever created is actually a sculpture. After a hint from the artist, it's about to be decoded ... maybe.
In 1990, Jim Sanborn built the Kryptos sculpture to adorn a garden CIA headquarters in Langley, VA. It has four ciphers, only one remains uncracked 20 years later—that's a long time for for any code, especially one that tempts professional cryptanalysts on their lunch break every day.
---
After the artist issued a hint over the weekend, that a section of the remaining code spells "BERLIN," many previously thwarted numerologists, cryptologists, and CIA agents are re-upping their efforts, expecting the full sculpture to be decoded within days maybe. Then again, Sanborn has said he expected the code to be solved "in a relatively short period of time." He's getting old now, and wants to make sure he's around when someone cracks his sculpture.
If you think you've solved it, the artist has just created this (cryptic) site to help you verify your progress.
Image: (CC) by Jim Sanborn.