Articles
Coming Soon to a Theater Near You: Calorie Counts
Cinema chains are fighting a proposal that would let consumers know how many calories come with their movies.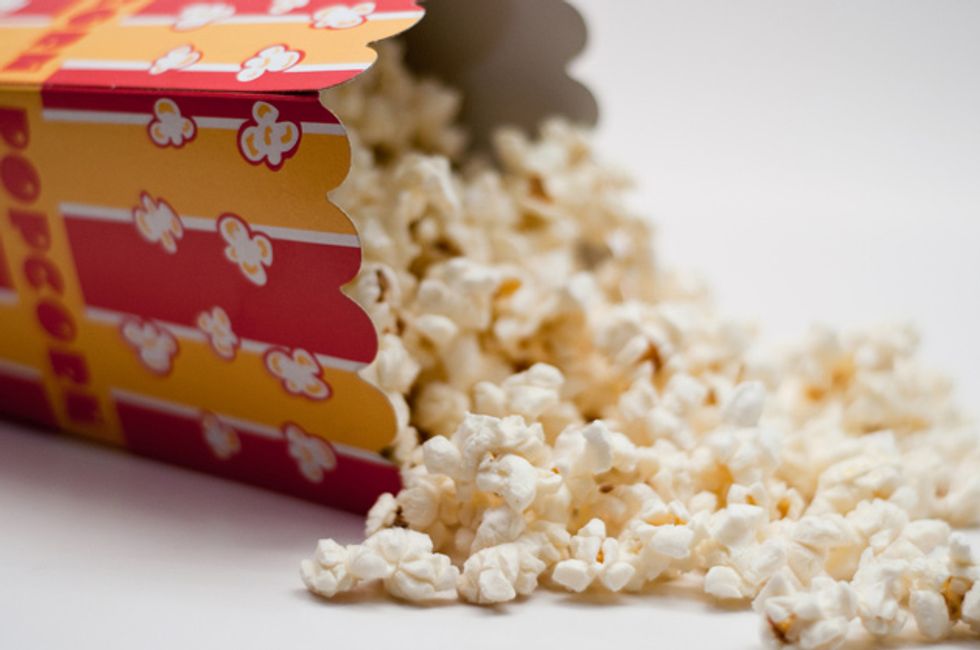 Would you like 1,400 calories worth of popcorn with that movie? Well, as part of last year's health care bill, the U.S. Food and Drug Administration will require calorie counts to be displayed at chain restaurants with 20 or more locations. The proposed guidelines specifically mention coffee shops, delicatessens, convenience stores, cafeterias, mall cookie counters, airlines, and "movie theatres."
---
But lately there's been some melodrama in Washington D.C. from the folks who are showing you "Sucker Punch," "Limitless," and this season's (aptly named) blockbusters. Bloomberg News reports that the National Association of Theatre Owners has been lobbying to exempt movie theaters from the nutritional labeling requirement, and, so far, they've held up the release of the new labeling rules, which were expected last week.
While calorie counting represents an imperfect solution, there's little reason chain theaters should be exempt from the rules. Even if the sight of a giant number—1,400—won't stop you from buying a bucket of butter-flavored popcorn or a 54 oz soda—500—the rules may, in the long run, encourage theater owners to make their money making better food.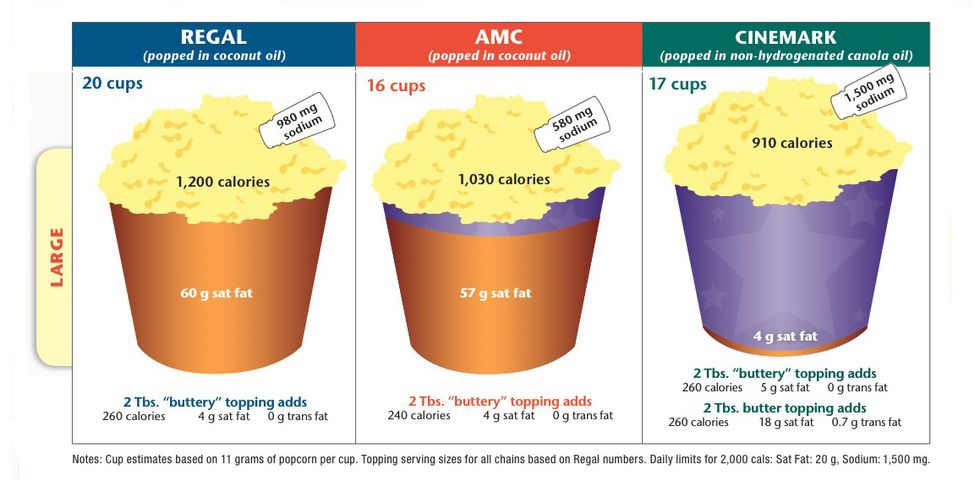 Photo
(
cc
) by Flickr user
wahlander
.
Chart via the Center for Science in the Public Interest,
Nutrition Action Healthletter,
December 2009 (PDF). Information compiled by Amy Ramsay, with help from Melissa Pryputniewicz.