Articles
Add Radioactive Water to Pennsyltucky's "Fracking" Problem Does Fracking Make Drinking Water Radioactive?
One of the hazards of hydraulic fracturing could be a toxic food and water supply—and not just in the epicenter of the natural gas boom.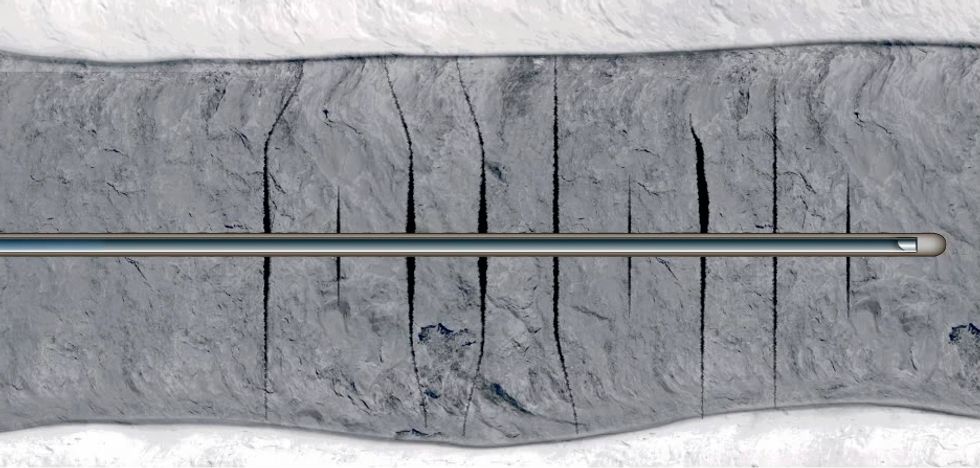 The rolling hills of Western Pennsylvania can sometimes be defined by what they are not—namely, a locus of wealth, people, and political power like Pittsburgh or Philadelphia. It's still a wild place and a blank spot on the map, as author Peter Stark writes in The Last Empty Places.
---
But rural Pennsyltucky has quickly filled with drilling derricks, pipelines, "man camps" full of gas workers, and thousands of natural-gas wellheads. The incredible land rush and the fast-growing hydraulic fracturing, or fracking, business could redefine the region. And it could also redefine the safety of our food supply.
Drillers extract natural gas by tapping into the vast underground rock formation known as the Marcellus Shale using a mixture of water, sand, and chemicals. Although the gas is expected to power the United States with cleaner-burning fuel, nobody really knows how long the corrosive salts and carcinogens will stick around in our water or how it will affect crops irrigated with that water.
On Sunday, The New York Times published documents the paper uncovered showing that the waste water contains radioactivity at levels higher than previously known. Because this waste water goes to sewage treatment plants that cannot remove all the contaminants, radioactive water is discharged into rivers and streams that provide drinking water further downstream. This is not an isolated problem in Pennsyltucky; it stretches all down the East Coast.
So if you care about fresh produce, clean water, or the environmental impact of natural gas, Pennsyltucky's water should serve as both a harbinger and a call to action.
Illustration: Graham Roberts, Mika Grondahl, and Bill Marsh/The New York Times.