Articles
Education: Morning Roundup, False Start to the School Year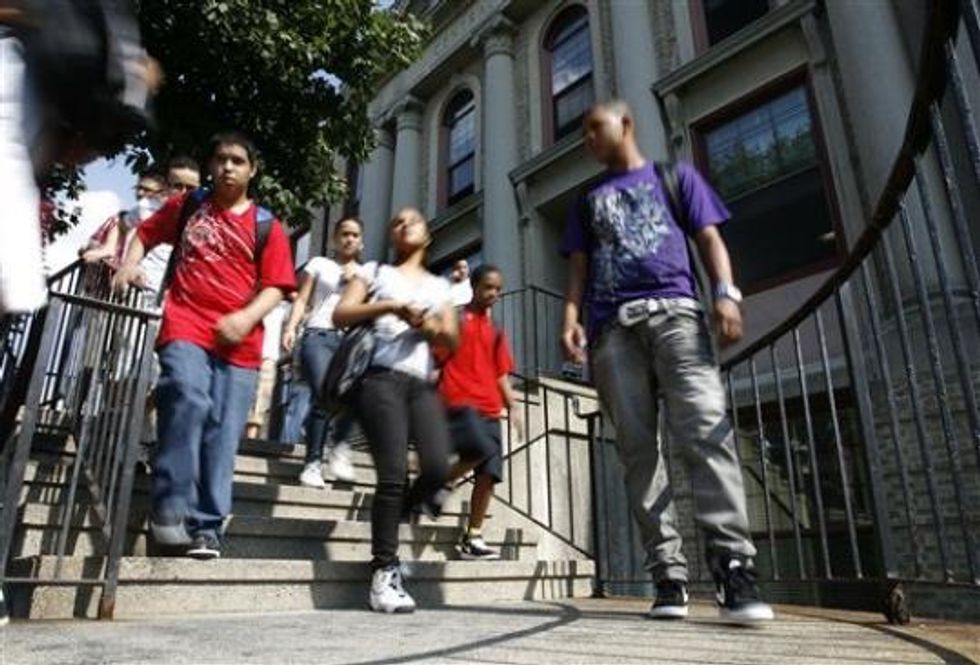 ---
Morning Roundup:
From the Los Angeles Times: L.A. Unified delays first day of school year
The schools traditionally open their doors the day after Labor Day. But budget cuts, unpaid furloughs for teachers and other employees, and Jewish High Holy Days have pushed things back to Sept. 13.
From NPR: New College Teaches Young American Muslims
Late last month, the 15 students who comprise Zaytuna College's inaugural class settled in to their first day in a classroom near the University of California, Berkeley. For these students, this is a chance to study with top Islamic scholars. For the school's founders, it's a chance to hone a new image for American Islam.
From The Washington Post: Schools post calorie counts in cafeterias
Brianna Lattanzio wound her way through the bustling cafeteria line at her Silver Spring middle school one recent morning, weighing her options. Nutritional information was listed for each of the choices: an Asian-inspired chicken and rice dish (352 calories), vegetarian "chik'n" nuggets (190 calories), a steak-and-cheese sub (420 calories) and macaroni and cheese (481 calories).
From the Associated Press: Fired, rehired teachers back at troubled RI school
Teachers at Central Falls High School who were fired and ultimately rehired in a dispute that focused national debate over education reform have returned to their classrooms amid hopes that changes they agreed to will help improve student performance at their persistently troubled high school.
Photo via.