Articles
Education: Morning Roundup, L.A. Teachers in Spotlight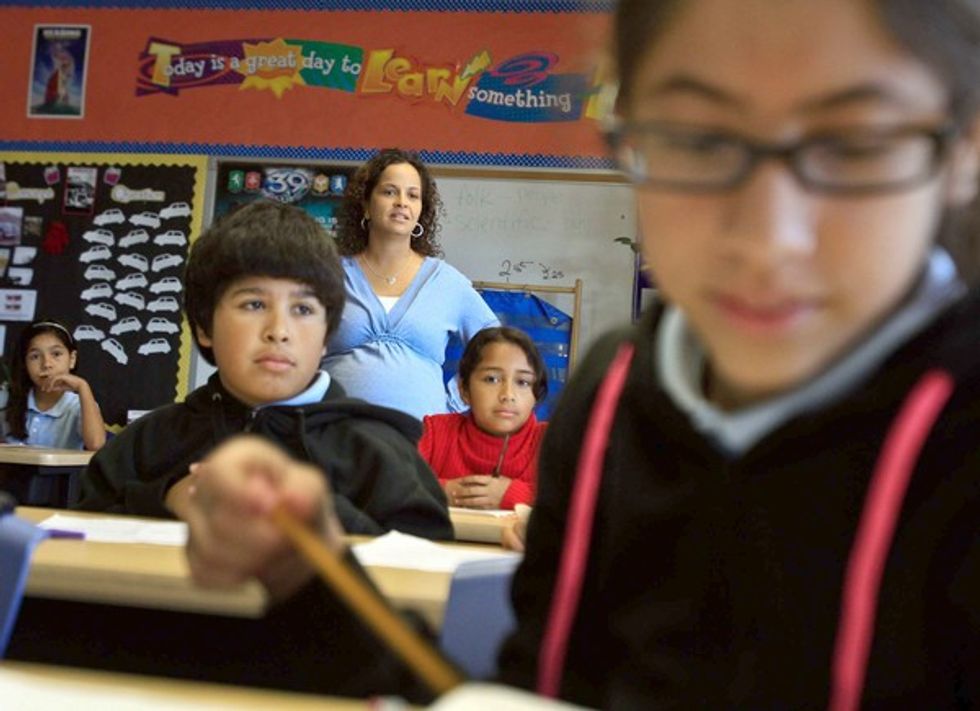 ---
Morning Roundup:
From the Los Angeles Times: Teachers union agrees to reopen talks on evaluations
Union president says he will meet with L.A. Unified leaders to discuss changes, but refuses to say whether the value-added method, even as just a part of teacher reviews, will be on the table.
From the Los Angeles Times: L.A.'s leaders in learning
At some elementary schools, students improve their test scores year after year. At others, they stagnate or fall behind. Data that go unused could offer insights into why.
From Politico: President Obama's truce with teachers
In the past few weeks, President Barack Obama delivered two major speeches touting education reforms. He invited teachers to the Rose Garden and pushed the House to pass an emergency spending bill saving thousands of school jobs. This week, his education chief is traveling on a cross-country bus tour to highlight school success stories.
From The New York Times: Students, Welcome to College; Parents, Go Home
Faced with parents who have a hard time saying goodbye to their freshmen, colleges formalize the split.
From The Washington Post: Incoming college freshmen face lessons in handling credit, staying out of debt
Entering freshmen at colleges across the country will be the first class of regular semester students to face credit card restrictions under the Credit Card Accountability, Responsibility, and Disclosure Act of 2009.
Photo via.