Articles
Education: Morning Roundup, Teacher Transparency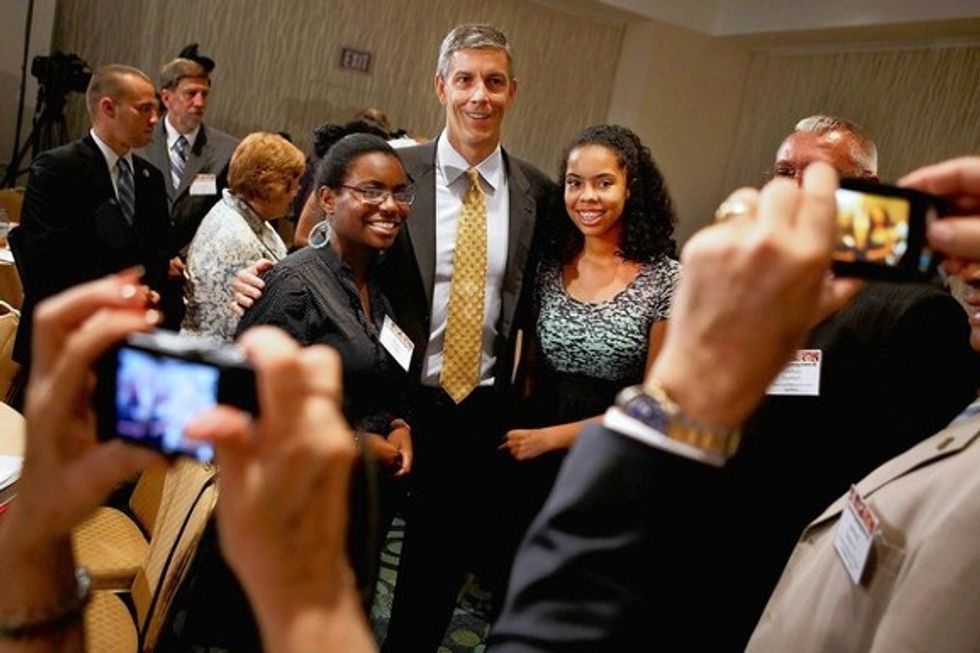 Morning Roundup:
From the Los Angeles Times : U.S. schools chief endorses release of teacher data
---
Secretary of Education Arne Duncan says parents have a right to know how effective teachers are at raising student test scores. "What is there to hide?" he says.

\n
From This Week In Education : Cortines Responds to Teacher Evaluation Article
"We reject the implication that test scores alone form the basis for designating a teacher as ineffective," said Ray Cortines, LAUSD superintendent.

\n
From the Los Angeles Times : Teachers, by the numbers
A team of Times reporters is giving the public its first glimpse of some surprising findings on teachers and their performance in the Los Angeles Unified School District.

\n
From the Associated Press : Gen. McChrystal to teach leadership at Yale
Yale University says it has hired retired Gen. Stanley McChrystal to teach a graduate level seminar on leadership on its New Haven, Conn., campus.

\n
Photo via .