Articles
Education: Morning Roundup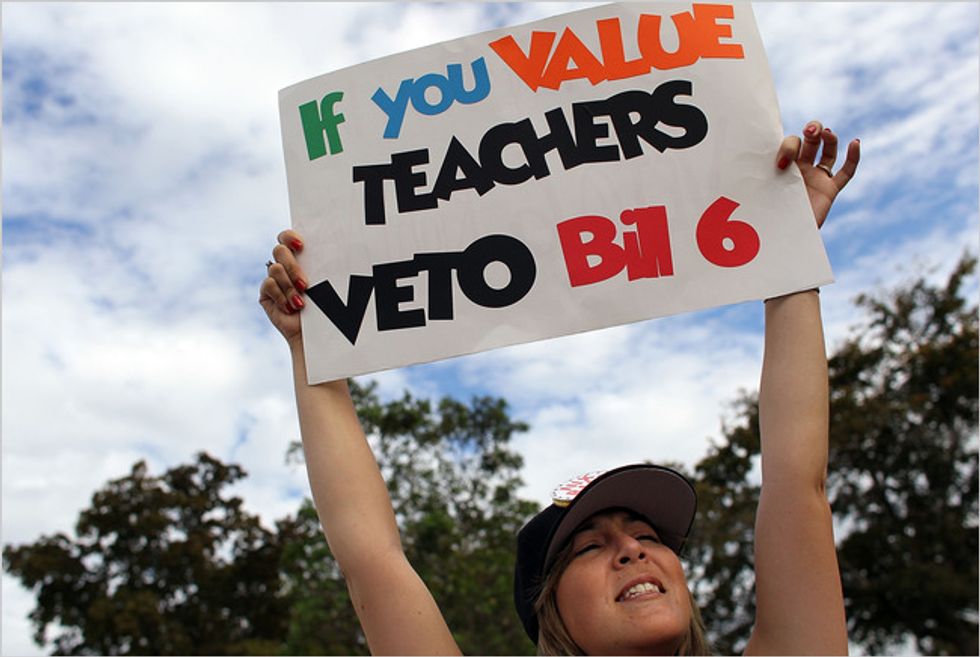 Morning Roundup:
From
The New York Times
:
Despite Budget Woes, University Still Has Money for Bottled Water
The University of California may be in horrible budget straits, but it still has spent about $2 million in recent years on brand-name bottled water.
From The New York Times: Teachers Set Deal With City on Discipline Process
---
Mayor Michael R. Bloomberg and the city's teachers union have agreed to do away with "rubber rooms" and speed up hearings for teachers accused of wrongdoing or incompetence, ending a disciplinary system that has made both City Hall and the teachers' union subjects of ridicule.
From The New York Times: Florida Governor Splits With G.O.P. on Teacher Pay
Gov. Charlie Crist's decision spurred speculation he would abandon the party to run for Senate as an independent.
From Time: Hawaii's Fight Over School Furloughs Heats Up
Hawaii's parents have grown increasingly frustrated with the furloughs, which have given Hawaii the dubious distinction of having the nation's shortest school year—163 days.
Photo via Joe Raedle/Getty Images.