Articles
Fabergé Egg-Hunting for Charity Takes Over London's Streets
More than 200 fiberglass eggs designed by world-renowned artists have been hidden in nooks and crannies throughout the city.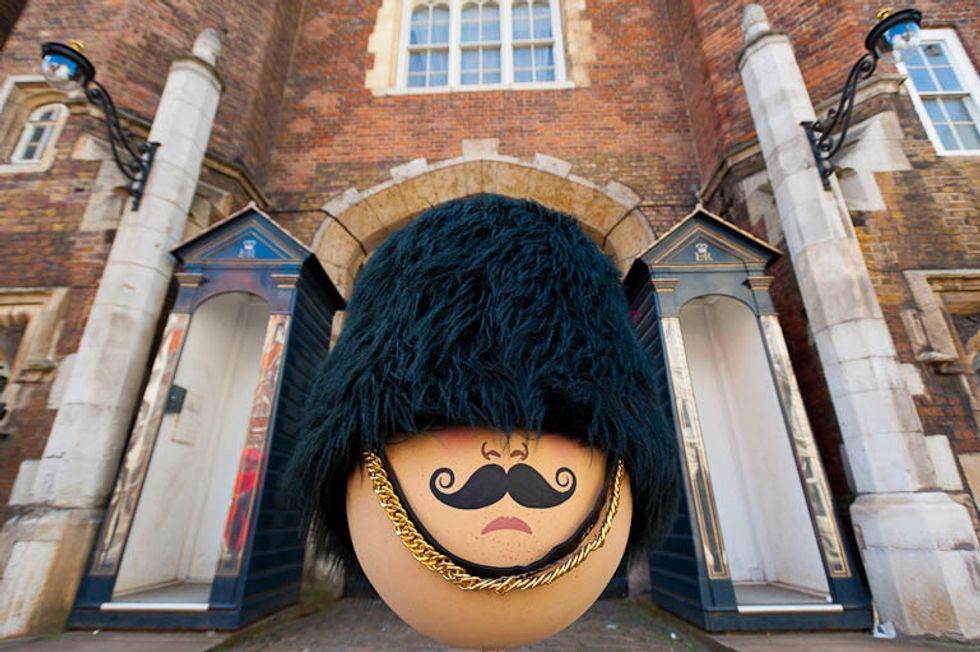 A city-wide Easter egg hunt with a golden egg as the grand prize may sound like a magical premise straight from Roald Dahl's imagination, but in London, it's become a reality.
---
For six weeks leading up to Easter, central London is the playing field for The Fabergé Big Egg Hunt, a treasure hunt and charity event that involves more than 200 fiberglass eggs designed by world-renowned artists hidden in nooks and crannies throughout the city. And there's a purpose behind the whimsicality: Hunt organizers hope to raise £2 million (or a little more than $3 million) for two charities: Action for Children, which provides support for vulnerable young people across the country, and Elephant Family, which works to save endangered Asian Elephants.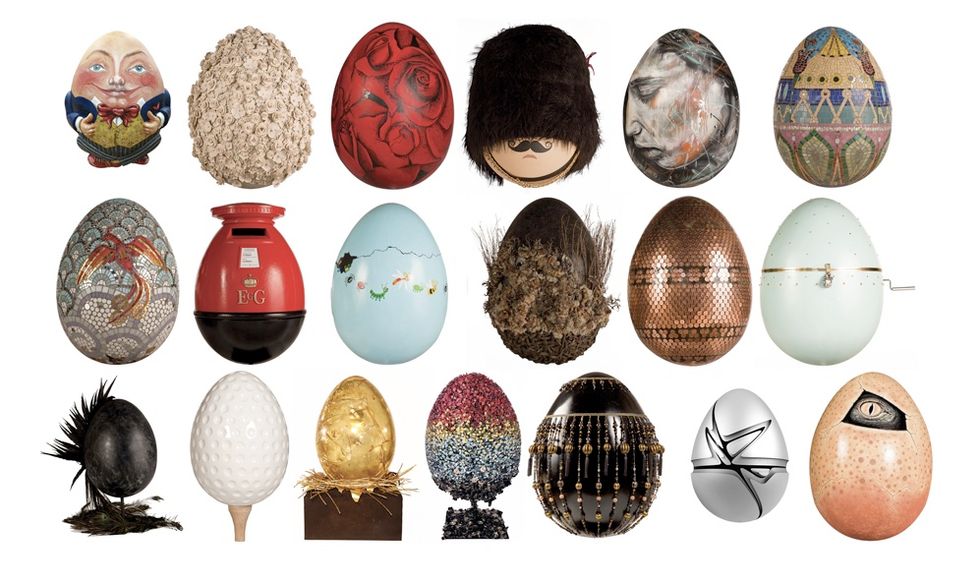 The giant eggs have been bedazzled by famous artists, jewelers, actors, and architects including street artist Mr. Brainwash, musician M.I.A., architect Zaha Hadid, fashion designer Diane Von Furstenberg, and even Dame Maggie Smith—meaning that there's currently a 2.6-foot-tall fiberglass orb featuring Downton Abbey's Dowager Countess of Grantham somewhere on the streets of London. The ovular works of art have been planted in 12 "egg zones," each of which is the subject of an artistic map by we are fallon. Each egg has its own secret code word, which finders can text to a designated phone number. Each text message sends a donation to the charities, while each of the 209 eggs found gives the hunter another chance to win the glittering grand prize: A diamond jubilee egg made by Fabergé. The gold egg is adorned with 60 diamonds, emeralds, rubies, and sapphires, designed to celebrate the Queen's 60-year reign.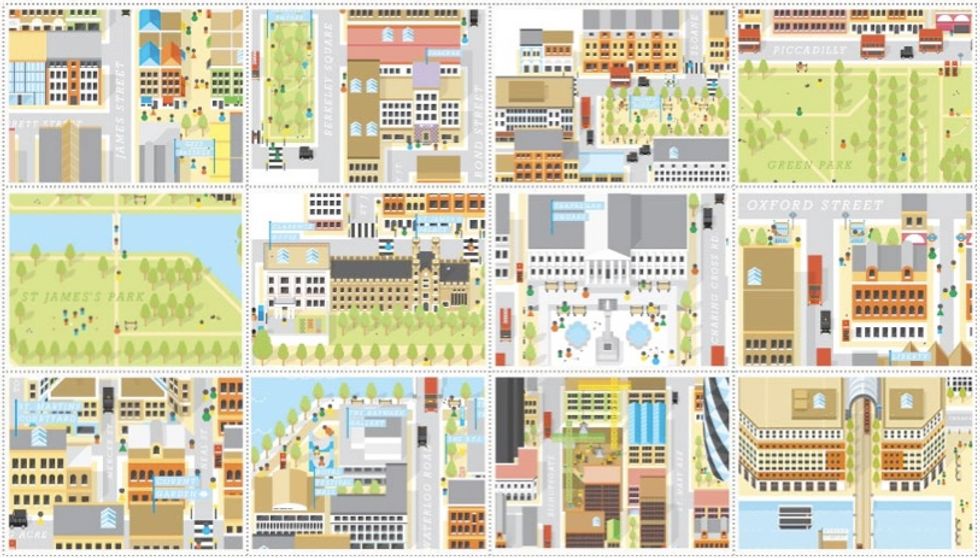 Since the hunt began two weeks ago, two eggs have been stolen, but both were located and replaced. Sotheby's will auction off 30 of the eggs at a ticketed event on March 20, while the rest are up for bid in an online auction until April 9. On Easter weekend, the eggs will be reunited in a "secret location" for a celebratory viewing called "The Grand Eggstravaganza" before nestling into their new homes.
[vimeo][/vimeo]
Photos courtesy of Richard Isaac