Articles
Ford Will Expand Hybrids to Europe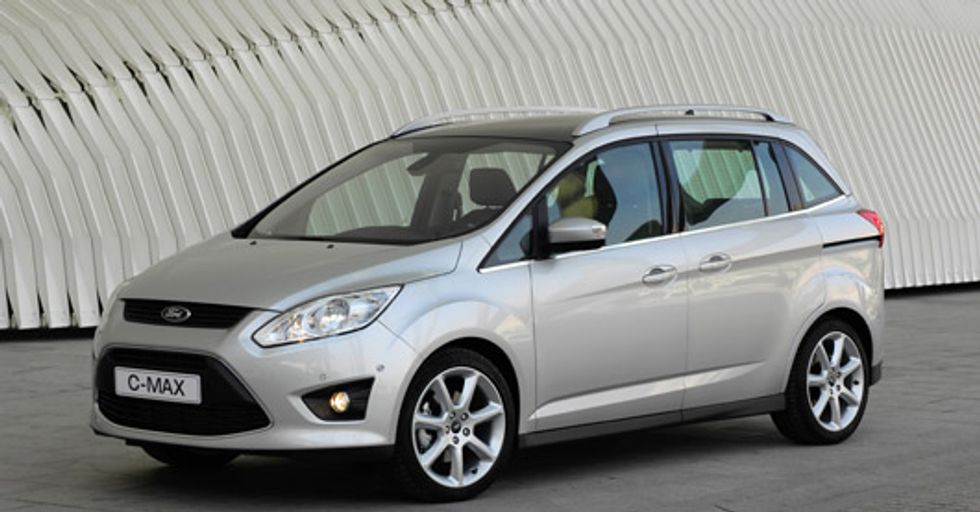 ---
Ford has been a player in the North American hybrid market for years. With its popular
Ford Escape hybrid
and newer
Fusion hybrid
, Ford has years of hybrid experience under its belt. It is now taking this experience and heading across the pond to Europe. Ford Motor Company recently announced that the Valencia Plant in Spain would be manufacturing the company's first European hybrids—the Ford C-MAX and the Ford Grand C-MAX.

Ford will be introducing both a hybrid electric vehicle C-MAX model as well as a plug-in hybrid electric vehicle C-MAX in Europe in 2013. These two vehicles are part of Ford's global electrified vehicles strategy, which includes the goal of launching five battery electric vehicle and hybrid models in Europe by 2013.

The first of these five vehicles will be available next year—the full battery-electric
Ford Transit Connect
. The second vehicle, a battery-electric version of the popular Ford Focus, will be released in 2012. Next come the two C-MAX models in 2013. Ford will announce the fifth vehicle, which will be another hybrid electric model, at a later date.
John Fleming, chairman and CEO of Ford of Europe, discussed the company's alternative fuel lineup during the announcement ceremony in Spain. "The five alternative powertrains we will introduce by 2013 — including the new HEV and PHEV C-MAX models we are confirming today — strengthen our ongoing commitment to providing customers with access to significant fuel economy improvements and reduced CO2 emissions to meet their functional needs and without compromising their driving experience." Source: Ford
The C-MAX hybrids are just two of the new models planned for the C-segment platform that Ford distributes on a global level. Vehicles based on this platform will be available in 120 markets with expected sells of two million units annually. Ford of Europe will be releasing two non-hybrid C-MAX models in Europe later this year and then export an additional C-MAX model to North America in late 2011.
Melissa Hincha-Ownby blogs about the latest in green biz for the Mother Nature Network.
Related Articles on Mother Nature Network:

Toyota hybrid sales up 41.1 percent


Automakers go 'green' in Beijing


Porsche 918 Spyder Hybrid may be coming soon

Photo courtesy of Fordvia Mother Nature Network
\n