Articles
Design writer Alexandra Lange has compiled a list of smart, sturdy toys that kids won't toss in favor of a cardboard box.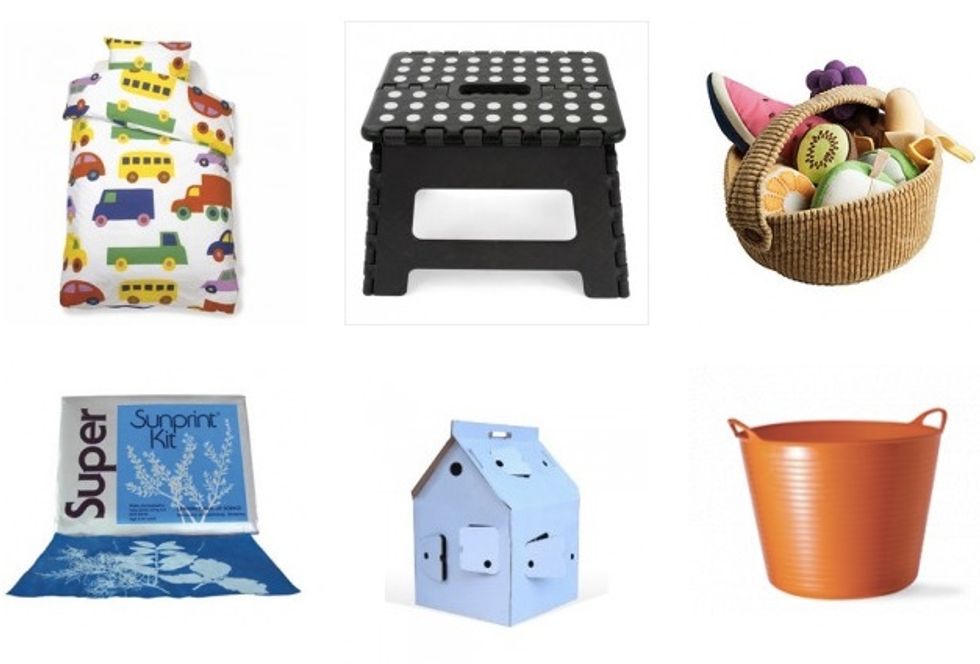 Oh, the dilemmas of design-savvy parents during the holidays! They want to buy the toys their children actually want, but their own demands must be met: no ridiculous plastic, no flimsy construction (and looking good in their Dwell-ready homes—well, that's a plus). Over at the social shopping site Svpply, the design writer Alexandra Lange has compiled what we think is the definitive lineup of smart, well-designed toys that kids won't toss in favor of a cardboard box.
---
From minimalist wooden toys that take us back to the 1960s to simple DIY projects (sunprints, anyone?), Lange's picks comprise a colorful, tasteful collection of gifts that parents would be as thrilled to give or receive themselves. The books are especially nice: From the graphic design icon Paul Rand's Little 1 (for the kid who's already drawing logos at age three), to the coloring book New York for Kids (great for budding urbanists), to the box set of videos made by the Eameses (it's never too early to get them hooked on Powers of Ten).
In fact, all 24 of these gifts are sturdy and timeless enough that you could see them getting passed down to the next generation. Okay, aside from the Play-Doh.