Articles
GOOD Design Daily: Artecnica and Homeboy Team Up for Tote Bags
A new series of tote bags that support the gang-diversion program feature inspirational sayings silkscreened by former gang members.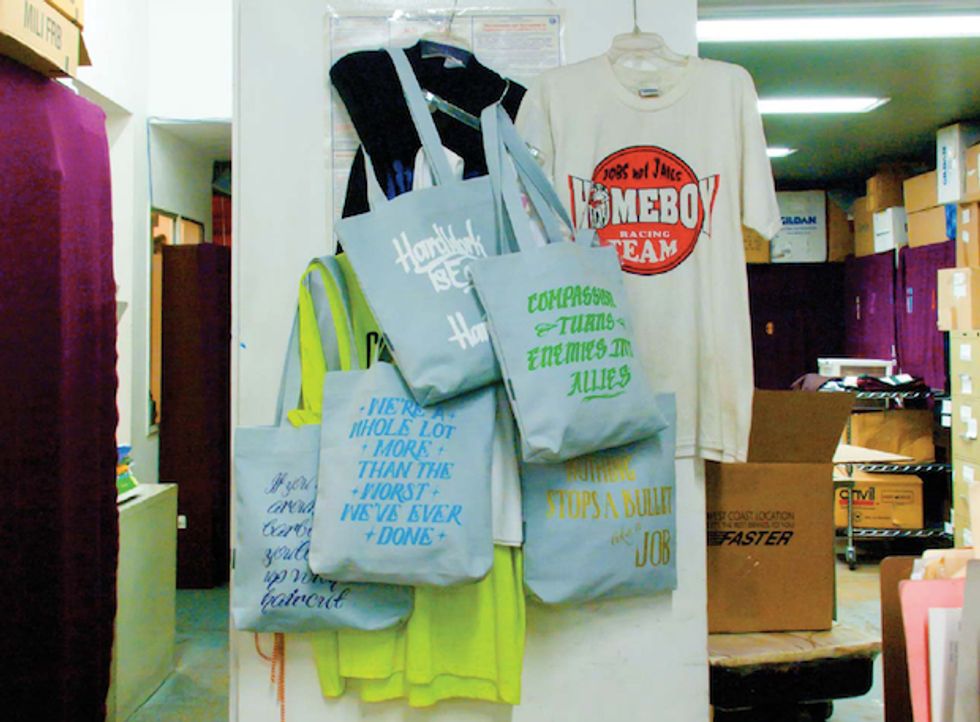 Sometimes, it's not what you carry in your tote bag that matters, it's the message your tote bag carries. So how about choosing one with an inspirational quotation that keeps more than 12,000 young Angelenos off the streets and out of trouble every year?
The design company Artecnica has just announced a series of tote bags produced by former gang members at Homeboy Industries , with a portion of the proceeds going towards the legendary institution. The gang-diversion program and business incubator here in Los Angeles runs a sharp silkscreening and graphics company , as well as one of the best bakeries in the city. And Homegirl Cafe , its sister restaurant, recently announced that it would be selling its excellent chips and salsa and launching a food truck .
---
The Homeboy Bag is part of Artecnica's Design With Conscience program . In the past Artecnica has worked with superstar designers such as Tord Bootje and Hella Jongerius to produce pieces made from recycled materials or in developing countries. But in the last few years, since opening a Los Angeles showroom, Artecnica has turned its attention to local causes. A collaboration with TBWA\\Chiat Day recycled billboard vinyl from L.A. into beautiful laser cut grocery bags .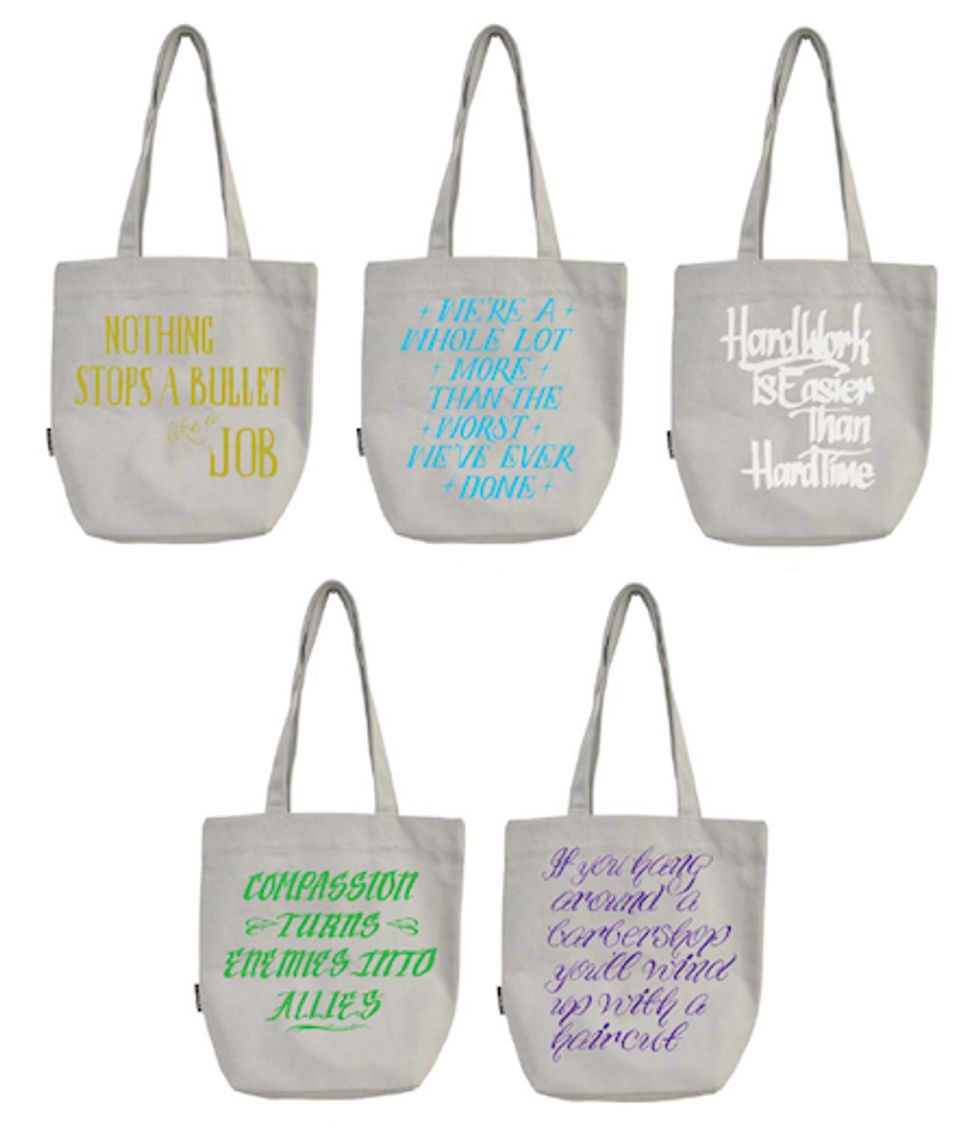 The cotton tote bags were designed in collaboration with New York-based designer Alex Lin , with all artwork designed by a former gang member and printed at Homeboy's studio in Los Angeles. Five different messages grace the totes, all of which are famous quotes from Father Gregory Boyle , the inspirational founder of Homeboy Industries known to everyone—even Dr. Phil!—as Father Greg. His witty sayings—like "Nothing stops a bullet like a job" and "Hard work is easier than hard time"—are central to the Homeboy philosophy. And now they can be a part of your everyday errand-running philosophy as well. The bags will be available soon from Artecnica and A+R .