Articles
Win two seats to the sold-out Outstanding in the Field dinner in Austin, TX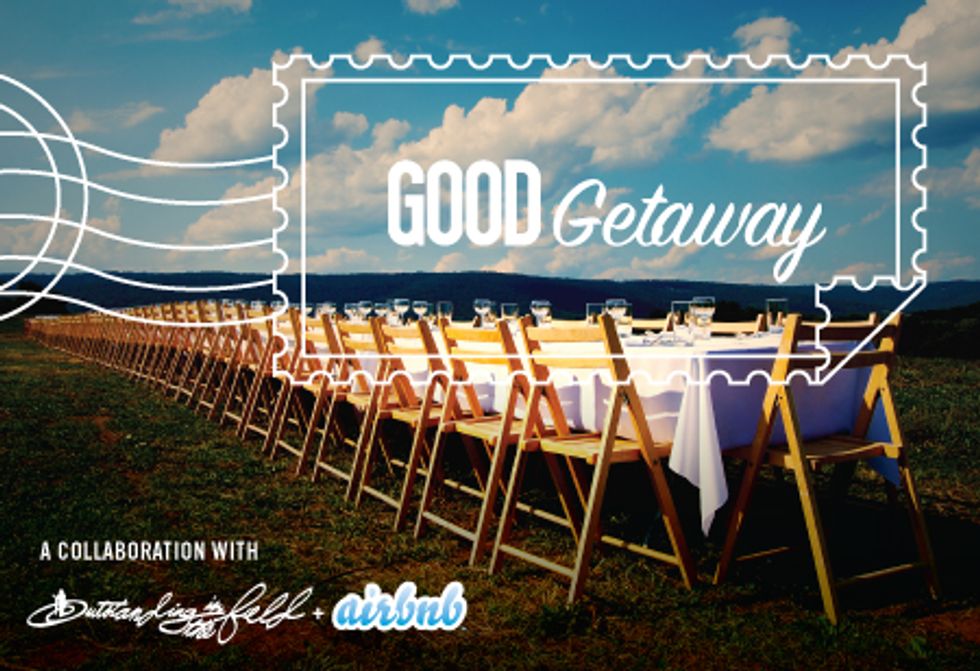 This post is in partnership with Outstanding in the Field and Airbnb
Have you already subscribed to The Daily GOOD, our one-good-thing-a-day email? If you haven't, you're missing our daily dispatch with an awesome, thought-provoking story that just might be the best thing in your inbox all day.
---
And there's never been a better time to sign up! We've teamed up with Outstanding in the Field and Airbnb to offer the very first GOOD Getaway: three nights lodging and two seats to a sold out farm-to-table evening in Austin, Texas. If you sign up for The Daily GOOD in the form below between August 2 and September 15, you'll be automatically entered into the drawing to win.
Unless you've been eating under a rock for the last few years, you've heard of Outstanding in the Field—it's a culinary event that lets diners experience eating local food right from the source. Dinner is prepared and served at farms in a one-of-a-kind menu with ingredients freshly gathered that day. You don't want to miss this event, so be sure to sign up today for a chance to win:
\n
Two seats to an Outstanding in the Field event in Austin
Handpicked accommodations from Airbnb for a three-day weekend (Friday, Saturday and Sunday nights).
$1,500 in travel and spending cash from GOOD\n
\n
No purchase necessary to win—just sign up below.