Articles
Hand Me Downs Go High Tech (Or at Least the Way They're Handed Down Does) Handing Down Hand Me Downs Goes High Tech
thredUP.com creates a kids' clothing exchange for the 21st century by merging online technology with traditional 'hand-me-downs.'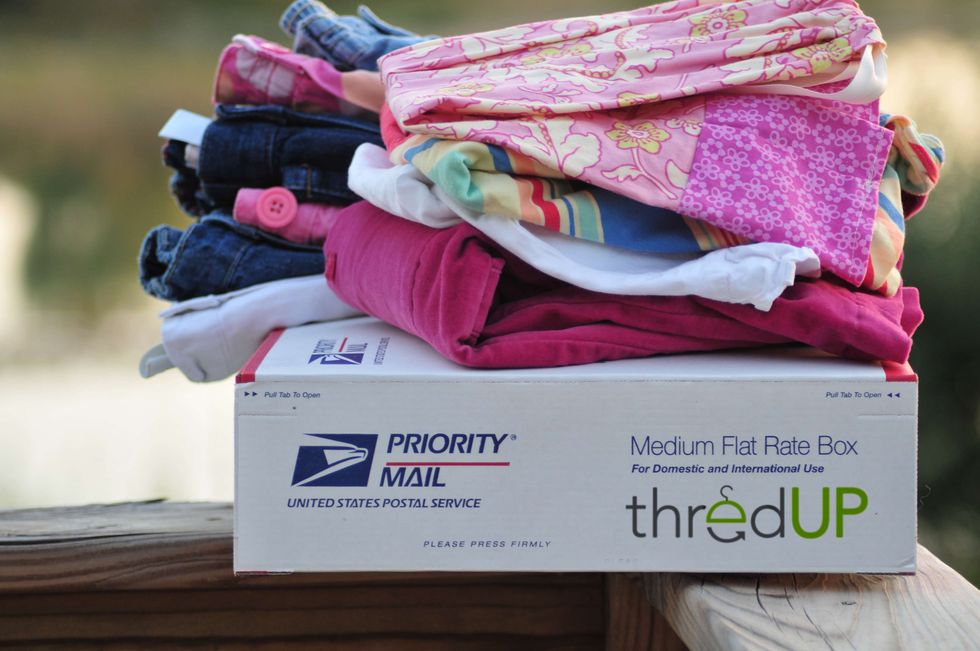 That old cliche about kids growing like weeds? It's true. In a matter of months, that cute dress I bought for my preschooler turns into a top. Her jeans quickly become Capri pants. I give away bags full of T-shirts, foot pajamas, and sweaters to other parents but I've still got to throw my credit card down at the Gap to start the whole cycle all over again.
James Reinhart, CEO & co-founder of thredUP.com (and a dad) feels my pain. "We knew parents needed this service because, well clothes don't grow and kids do." he explains. Since launching last spring, the online kids' clothing exchange has thousands of members and has facilitated the exchange of some 150,000 clothing items.
---
GOOD: What was the inspiration for ThredUp?
James Reinhart: There are massive inefficiencies within the second-hand kids clothing market. Millions of parents simply give away hardly worn clothing, and buy new stuff every five months. It's expensive, wasteful, and time consuming. Why is this the norm? Because no great solution exists to swap outgrown clothes for clothes that fit. That's the problem we wanted to solve. Other driving factors included the size of the used kids' clothing industry ($2 billion), and learning that my wife and I were expecting our first child. We wanted to find a clothing solution that made parents' lives easier and helped families do more with less. So, in April 2010 we launched thredUP.com, where moms swap kids' clothing online. Parents can now exchange boxes of outgrown kids clothing, for boxes of clothes that fit, all without leaving the house.
GOOD: What has the response been so far?
Just a few months after launch, I learned that over 10,000 thredUP invitations had been sent via email and through Facebook. Moms [and dads] were excited to not only try thredUP, but also tell their friends - it was a very exciting realization for me. Following the initial launch, the response has been overwhelmingly positive. Our swappers are thrilled with the savings, community, and convenience that thredUP's platform offers. It's no secret that consumers want to feel good about the money they spend. Bottom line, it feels good to give stuff you once loved to another family, save money, and do-good by the planet all at the same time. It's this feel-good aspect of thredUP that keeps parents swapping. Proof? Thousands of new members join thredUP each week primarily via word of month. Activity wise, just awarded one member for listing 53 boxes of pre-loved kids clothing in one week! In February alone 11,000 boxes of clothes were exchanged, that's some 150,000 items.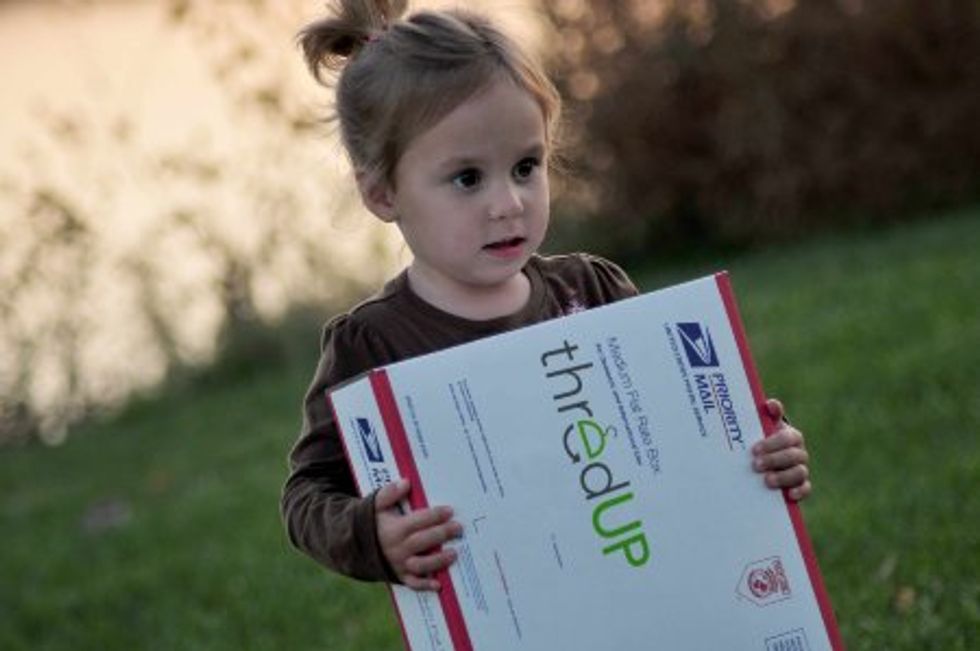 GOOD:
What if parents want to donate their clothes to selected charities (rather than receive clothes in exchange)?
Reinhart: This is a group of sharers, who love giving others what they no longer need - we're not just a marketplace of shoppers. Our team is working on a program through which swappers can nominate charities and donate boxes of their clothes. The details are coming soon, but currently we have a Military donation program already live. Our members can show their support for military families anywhere in the world by donating 'picks,' or the ability to pick a box of clothes earned by sending stuff. From a giving standpoint, we're sitting on a very powerful platform and we're excited to make a difference.
GOOD: Is part of your mission addressing what has to be the incredibly cheap labor/materials that go into so much kids' clothes manufacturing?
Reinhart: thredUP is certainly part of a greater movement (what Rachel Botsman dubs 'Collaborative Consumption'). We're one of many start-ups connecting consumers online, bringing 'sharing' to a scale never before possible. If we can share what we already have, we'll cut down on not only waste but also consumption. Within the textiles industry (which, by the way, results in about 20 billion pounds in landfills annually), consumption can mean cheap labor and excessive carbon emissions. I'm truly thrilled to be a part of a movement that's changing the way we think about both ownership and consumption.