Articles
Reinventing the Outdoors contest: Learn how you can help preserve oceans, coastal areas, and waterways.
UPDATED! Launched on Monday April 4, GOOD and the 2011 Ford Explorer will be devoting six weeks to the Reinventing the Outdoors Contest, which showcases amazing organizations like this one that are redefining the way we live, work, and play outside. Check in every day for a new story about the people, celebrities, and programs behind each organization. Help your favorite group win the $50,000 grand prize by voting for them starting Monday, May 16 through Friday, May 20.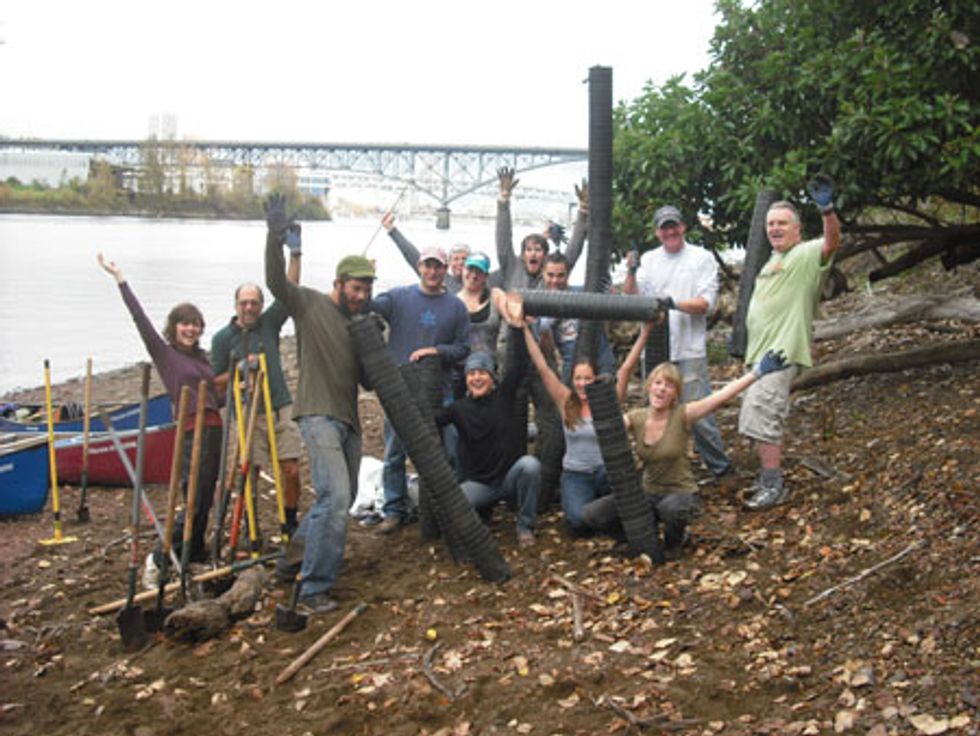 ---
Do you enjoy the oceans and want to keep beaches pristine? Even if you live inland, it's a pretty safe bet to say that your vacation dreams often include wiggling your toes in the sand—and that you'd like that surf clean when you paddle into the waves. Alexis Henry, Communications Manager of the Surfrider Foundation, recommends
becoming a member
of the nonprofit organization, which is easy enough at $25 a year at the basic level and includes a bi-monthly copy of
Making Waves
magazine. Or give a little more: $50 provides enough bags and gloves to remove 100 pounds of trash from the beach, and $100 protects a quarter mile of coastline through the Foundation's beach preservation program.
Whether you become a member or not, you can still sign up for the free e-newsletter called the Weekly Soup with articles about coastal issues in your area, from beach access issues to keeping the water clean.
If you do live near the water, consider joining a Surfrider Foundation chapter and getting your hands sandy. You can find a chapter near you here, then volunteer to do everything from monthly beach cleanups to letter writing campaigns to convincing restaurants to go Styrofoam-free for takeout containers. If you're an attorney or scientist, the Foundation has special volunteer teams for pro-bono help with legal issues and scientific research. And if you can't find a chapter near you, you can always contact the organization to start your own.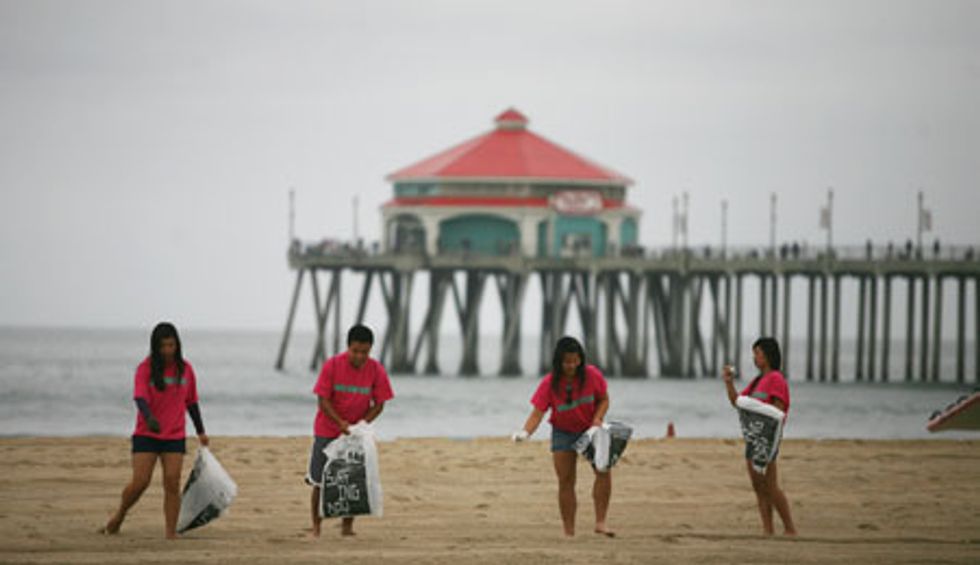 But perhaps most fundamentally, the most basic way to help is to be aware that your everyday actions impact the oceans. Pick up your trash—or someone else's—whenever you visit a beach or a river. Conserve water, use plastics sparingly, if at all, and think about what you dump down a storm drain. After all, "the oceans provide us with so much life and sustenance, if we don't have that, how can we function as a planet?" says Henry. "It all starts with the oceans."
Images from Surfrider Foundation