Articles
Texas might be getting the most innovative and practical electric car charging system in the United States. Surprise?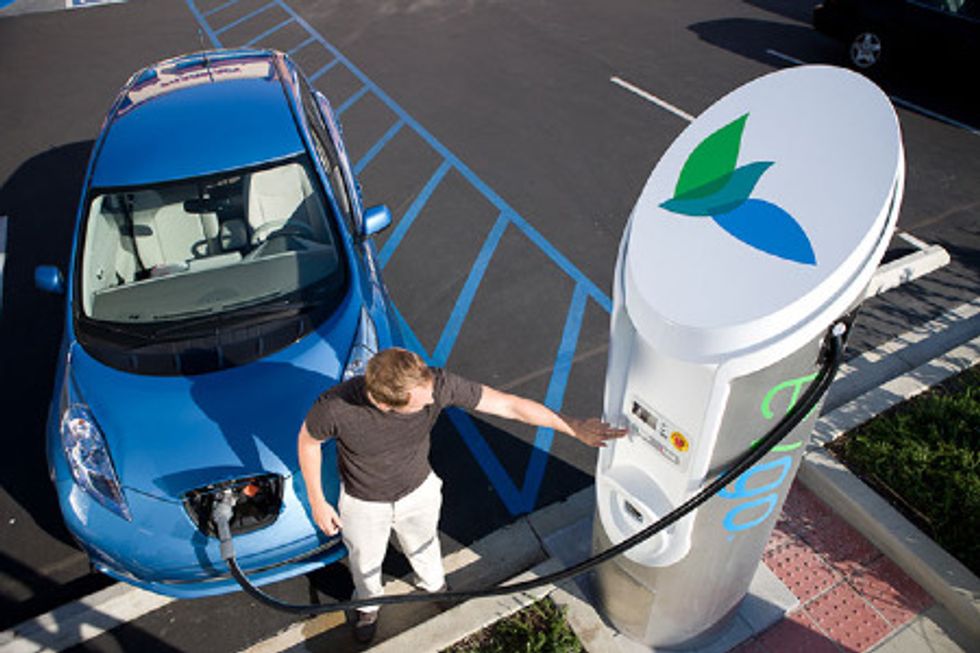 Houston, Texas, may end up being the first American city with a great electric car charging infrastructure. A company with the phonically awkward name of NRG Energy is rolling out "the world's first privately funded comprehensive electric vehicle ecosystem."
The system (or "ecosystem," in their overwrought marketing speak) is called eVgo and it employs a very interesting business model. NRG is going to install between 50 and 150 high-speed chargers in public places—think shopping centers and the like—by the end of 2011. They'll also be installing chargers in people's homes.
---
Subscribers to eVgo sign a three-year contract and then pay a monthly fee, ranging from $49 to $89, for both a home charger and varying levels of access to this network of public chargers.
That most expensive plan gets you a home charger, access to all the public chargers, and free electricity—that is, it doesn't show up on your home utility bill at all. Pretty reasonable, right?
The high-speed chargers distributed around the city will be able to charge a car to 80 percent (that's 80 miles worth for the Leaf) within 30 minutes. This video has a few more details.
[youtube]http://www.youtube.com/watch?v=gQIjVyX5jkc
Some people are expressing surprise that this is happening in oil country, but I'm not sure it's such an unlikely place. I'll go out on a limb and guess Houston has a relatively high percentage of people in single-family homes with garages. That means there are lots of people for whom a home charger is an option—and home chargers can make electric cars practical for people right off the bat, even when a public network of chargers is sparse.