Articles
How You Can Help the Maasai Win $50,000
Reinventing the Outdoors Contest: Learn about the Maasai Wilderness Conservation Trust
UPDATED! Launched on Monday April 4, GOOD and the 2011 Ford Explorer will be devoting six weeks to the Reinventing the Outdoors Contest, which showcases amazing organizations like this one that are redefining the way we live, work, and play outside. Check in every day for a new story about the people, celebrities, and programs behind each organization. Help your favorite group win the $50,000 grand prize by voting for them starting Monday, May 16 through Friday, May 20.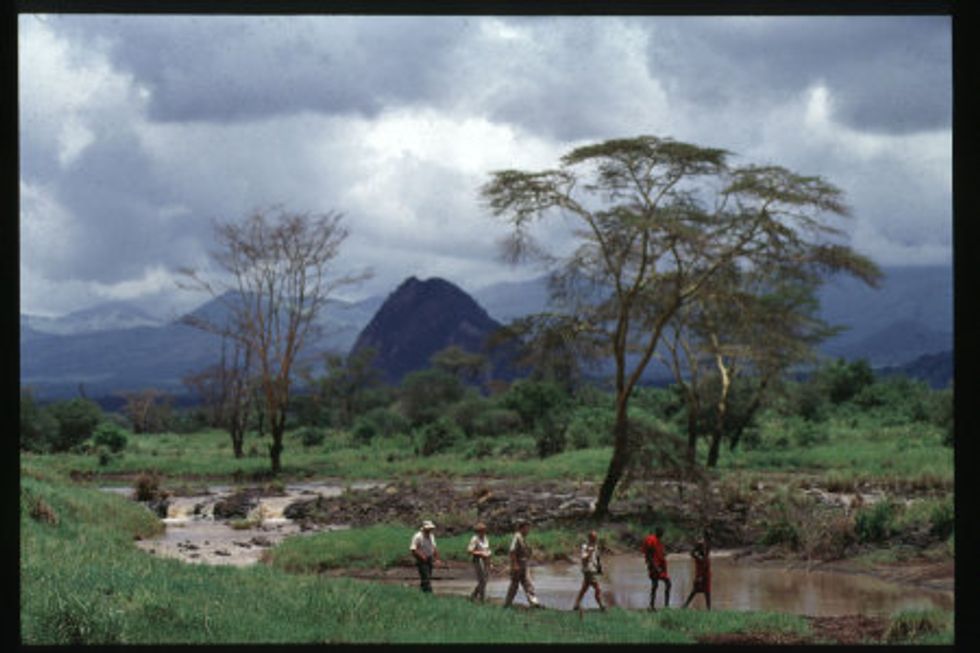 ---
How can you help preserve Maasai culture for future generations? Book a trip to Kenya! There's nothing like seeing the incredible ecosystem in person and having a front-seat view to Maasai Wilderness Conservation Trust's work. Sixteen guests at a time can stay at the luxury tented lodgings at
Campi ya Kanzi
, located on 400-square miles of Maasai-owned land. More than just a luxe resort for relaxing, it's also a community venture. The Maasai own the eco-lodge and help Luca Belpietro and Antonella Bonomi run the place. So when you're out looking for cheetahs and fringed ear oryx (a type of antelope), you'll be walking through pristine wilderness led by local trackers who can show you the lay of the land from an insider's view.
The lodge has a small carbon footprint and was designed with to be mindful of its environs: all electricity is gleaned through photovoltaic panels; cooking (by Maasai chefs) is done on stoves (fueled by charcoal from coffee husks); food is grown in an organic garden; and water is sourced from rain tanks. The structure itself was built of local materials, from lava rocks to thatched grass roofs, and no landscaping was done to disturb the surroundings. An added benefit? All visitors are charged a $100 a day conservation fee for their stay—which goes directly to MWCT and its work.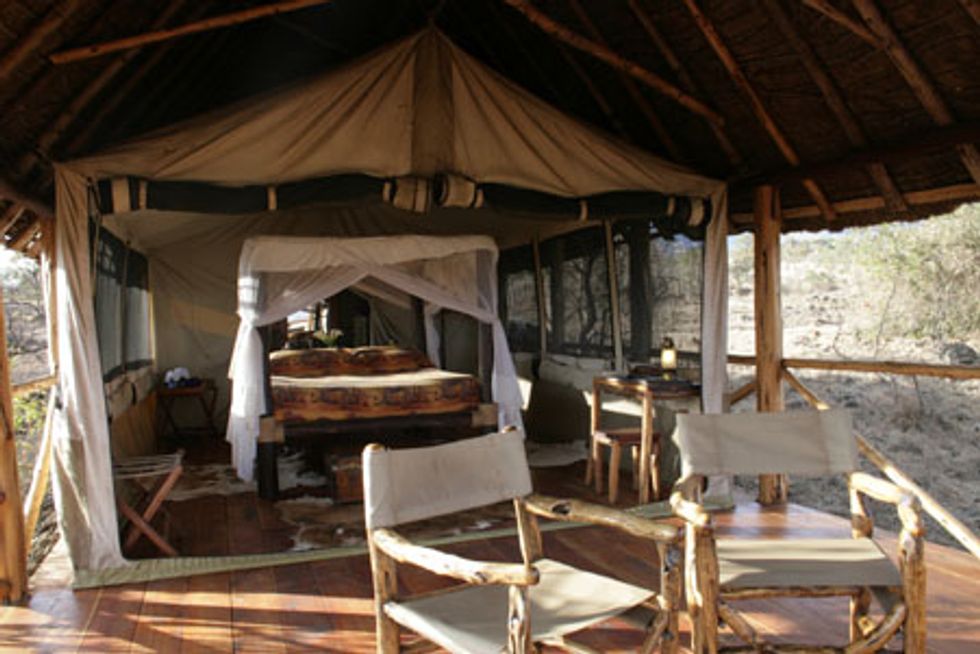 If you can't swing the time or a ticket to Kenya right now, a donation is always appreciated. Want to save lions? $140 pays the salary of a game scout for a month. $350 buys textbooks for a local class for a year. Anything helps, and you can earmark where you'd like the money to go by noting the program on your donation.

You can also join the fundraising effort at Crowdrise , become part of the MWCT grassroots team, and encourage others to give to this very important cause. "I support this effort because I think it's the kind of model that's going to truly save a healthy planet for future generations," says actor and MWCT board president Edward Norton on Crowdrise. "And because the people involved are just flat out bad-ass and cool. And because it's fun."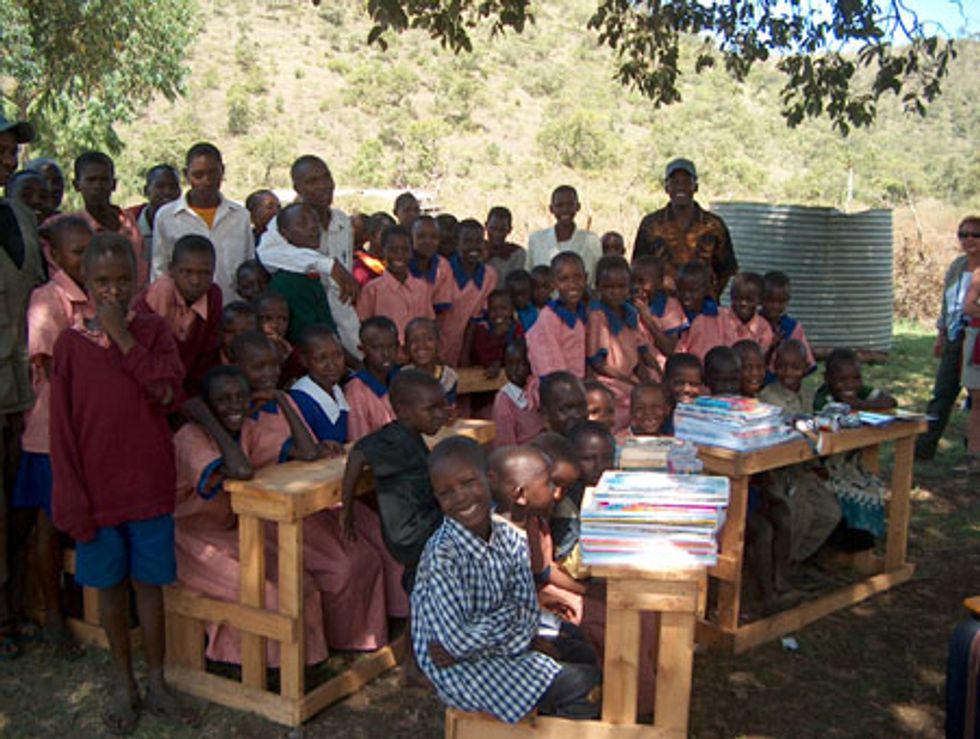 Images from Campi ya Kanzi