Articles
Might making prostitutes and their clients unafraid of police lead to a serial killer's arrest?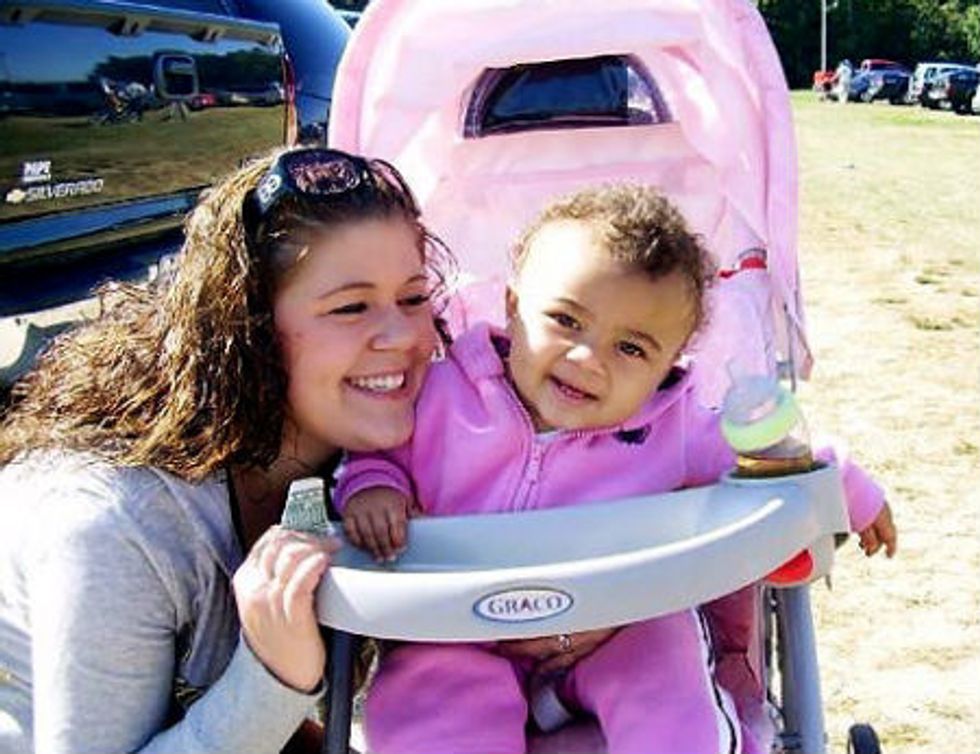 The photo above is of Megan Waterman with her daughter, Lily. Waterman was 22 last year when, after going out one night to work as a prostitute, she was killed. Her body was dumped along with three others on a beach in Long Island. Like Waterman, the three other murder victims had advertised themselves as escorts on Craigslist, leading police to believe they may have a serial killer on their hands.
The problem with trying to catch a killer who kills prostitutes is twofold: Firstly, the public and the authorities frequently don't attack crimes against sex workers the way they do crimes against people in other professions. The prostitute's violent death is seen by many as a penalty for a dangerous life of "sin"—she shouldn't have been a hooker.
---
Secondly, and what's more crippling to a police investigation, is that prostitutes and their clients are unlikely to speak to cops for fear of being vilified or arrested. If a man approaches a woman on the street, attacks her, and she gets away, it's very likely that woman is going to go to the police with a description of her assailant. But if a john attacks a prostitute and she gets away, chances are that prostitute isn't going anywhere near a police station, nor would another john confess to seeing something strange while out cheating on his wife with Craiglist escorts.
What we're left with is a culture of silence that can be devastating to trying to solve crimes in the sex trade. To help combat that silence in order to capture the Long Island murderer, former sex worker and activist Audacia Ray has organized a campaign calling for temporary amnesty for sex workers in Suffolk County. Ray says neither prostitutes nor their clients should be brought up on prostitution charges until the killer is apprehended, at which time the normal laws would be restored.
It might sound crazy, but there's a precedent for Ray's plan. In England, in 2006, authorities stopped arresting prostitutes in order to better apprehend the killer who had been going around strangling women. Eventually, that killer was caught.
You can read more about Waterman's murder here and here, in which Waterman's aunt gives one of the most touching quotes you'll read this month: "She might not have always made good choices, but she was loved."