Articles
Image of the Day: "Doubling Happiness" with a Swing Set Billboard
Didier Faustino turns a billboard into a swing set.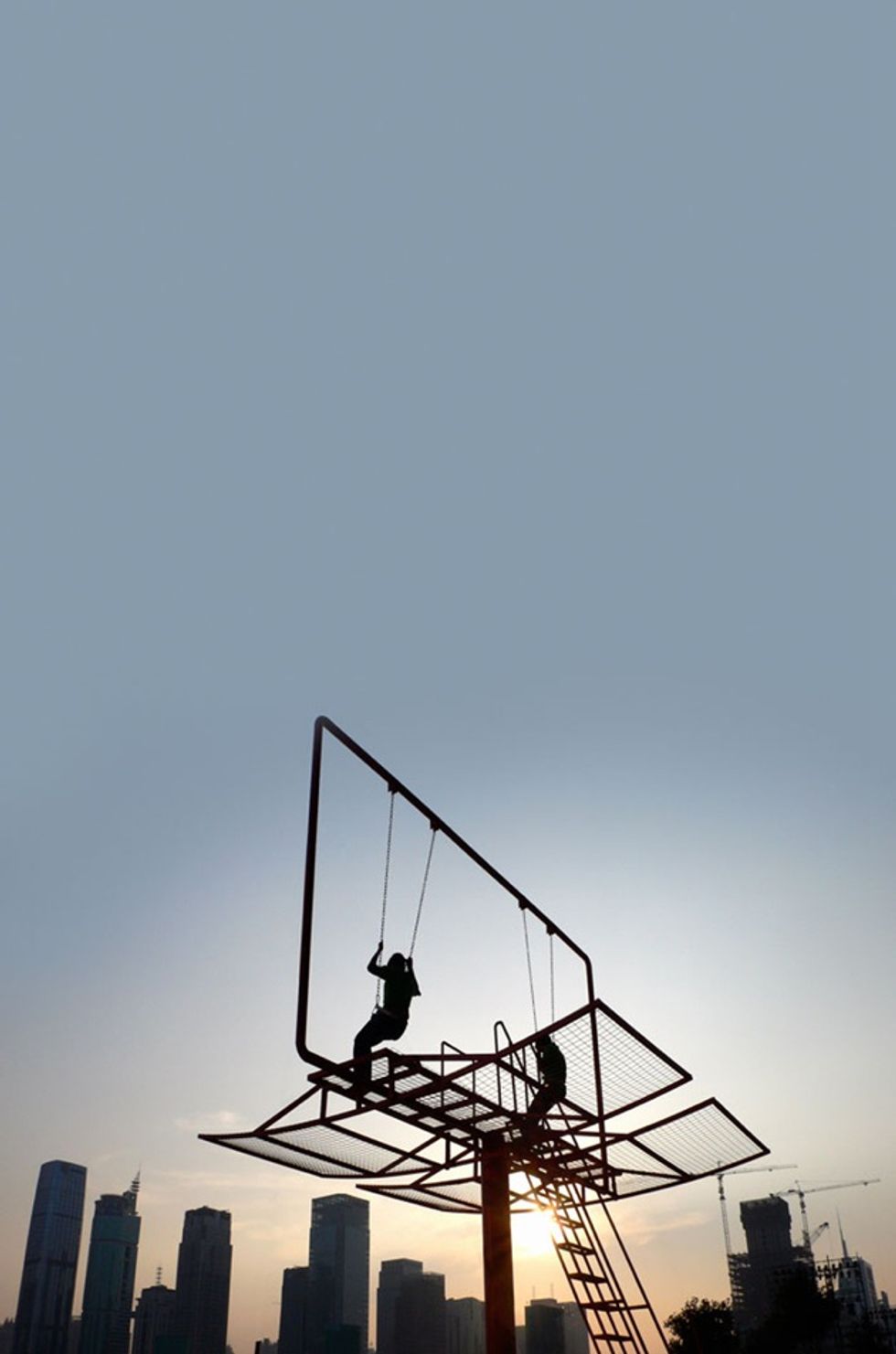 The artist and architect
Didier Faustino
's
Doubling Happiness
turns a billboard into a swing set. Rather than prompting passers-by to purchase something, it simply asks them to play. Or, in the artist's elevated parlance:
Double Happiness responds to the society of materialism where individual desires seem to be prevailing over all. This nomad piece of urban furniture allows the reactivation of different public spaces and enables inhabitants to reappropriate fragments of their city. They will both escape and dominate public space through a game of equilibrium and desequilibrium. By playing this "risky" game, and testing their own limits, two persons can experience together a new perception of space and recover an awareness of the physical world.

---

\n
Learn more at Faustino's work and current shows at We Find Wilderness.
Via Eyeteeth