Articles
Jesse Jackson Jr. Says the iPad Is Killing Jobs
The civil rights leader's son attempts to make the case that the iPad is a job killer. He fails.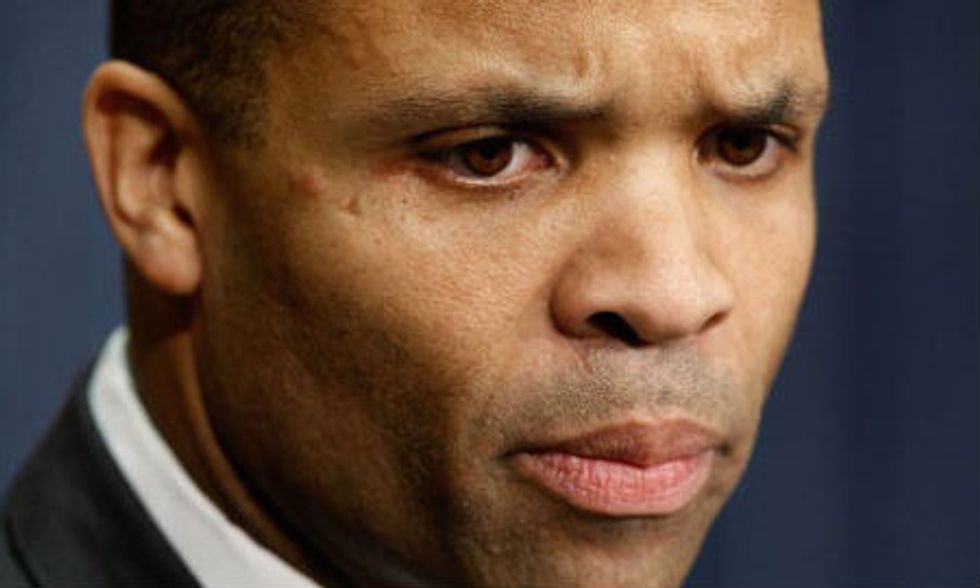 America's sluggish economy is the subject of a lot of debate and fingerpointing, but until now nobody's blamed Steve Jobs for the crisis. Enter Illinois Congressman Jesse Jackson Jr., who on Friday complained on the House floor that Apple's iPad is a big cause of unemployment.
---
You can watch Jackson's lamentation in the video below, but his main point is this: Because iPads allow people to download books and magazines, librarians and book sellers are going to lose their jobs. To bolster his point, Jackson then points out that Borders, a once popular bookstore chain, is bankrupt.
Jackson's argument is pretty ridiculous—many libraries are still very popular (PDF), despite facing budget cutbacks—but it also totally ignores how many jobs the iPad has probably created. The Daily, for instance, is an entire publication devoted to publishing solely on the iPad. Jackson doesn't mention that at all.
If this is how our congresspeople are spending their time, it's no wonder the economy's still floundering.
[youtube]http://www.youtube.com/watch?v=D5X8W7MgbhM