Articles
Minneapolis Launches America's Largest Bike-Sharing System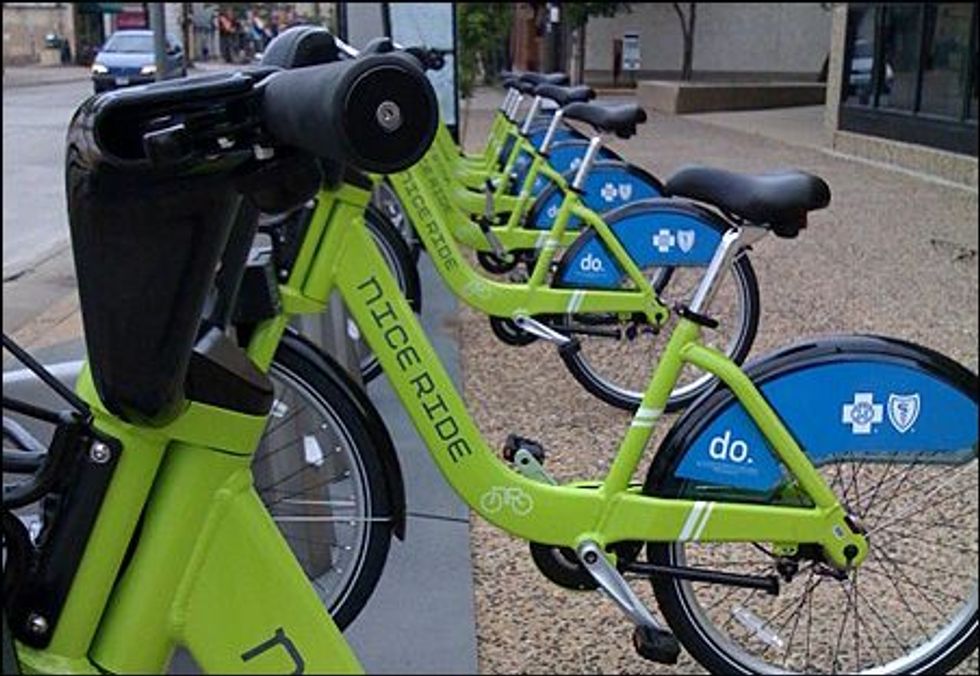 Good morning. And the sun is rising on
a wave of new bike-sharing programs
in America as well. Minneapolis
just launched Nice Ride
, the nation's largest bike-sharing system to date:
Minneapolis is joining Denver in a new wave of cities in car-crazy America trying to cut down on obesity, traffic jams and air pollution with bike-sharing programs. It was debuting Nice Ride Minnesota on Thursday with 700 bicycles and 65 kiosks where riders can swipe a keycard, pick up a bike and go — making it one of the largest urban bike-sharing programs in the U.S.

---

\n
Minnesota's 700-bike Nice Ride program was put together by Public Bike System Co., the same folks who are responsible for Montreal's high-tech Bixi bike-share system. (Denver's program is by a competitor, B-Cycle.) Blue Cross was the lead sponsor for the system, and used money from its tobacco settlements to make it happen.
About a dozen other cities, including New York, Chicago, and Boston are also exploring new bike-sharing programs.