Articles
Get some arctic ice now, before it's too late!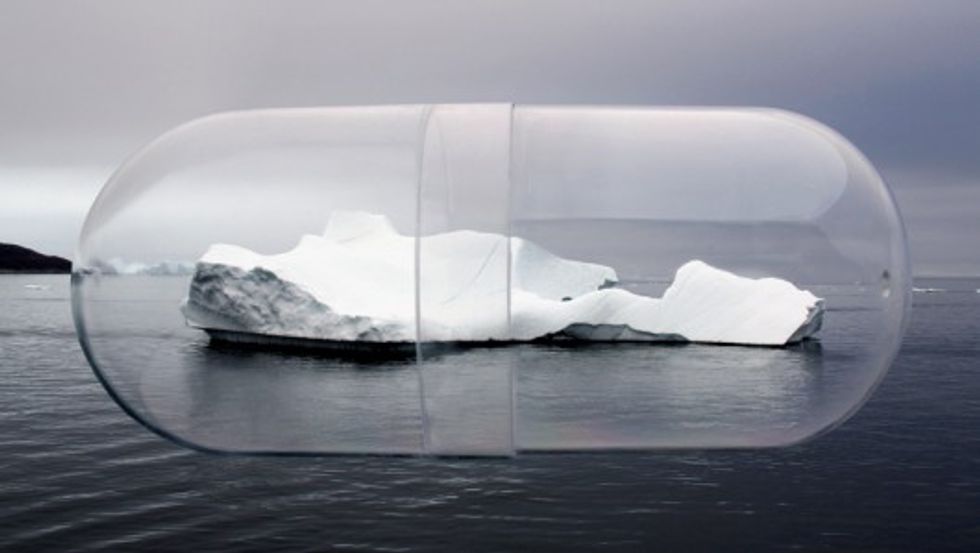 Two Dutch artists are selling hunks of real polar ice, or, as they tell it, "the opportunity to own a unique piece of history."
MyPolarIce is a venture of sorts brought about by Coralie Vogelaar and Teun Castelein. This past summer, they traveled up to the Ilulissat Ice Fjord in northern Greenland, where they "extracted" ice from icebergs that had recently calved from the rapidly receding Sermeq Kujalleg glacier.
---
The Greenland ice sheet is generally considered the last frozen remnants of the last Ice Age, so that would date this glacial ice at at least 10,000 years old. That's well before any industrial pollutants. A damn fine and pure specimen.
Check out their "commercial:"
[vimeo][/vimeo]
Saying that the polar icecaps are "soon to be extinct" may be a bit hyperbolic (Antarctica will be covered in ice for a long, long time yet), but the point is clear enough: get some arctic ice now, before it's too late!
Here's what your MyPolarIce purchase would look like: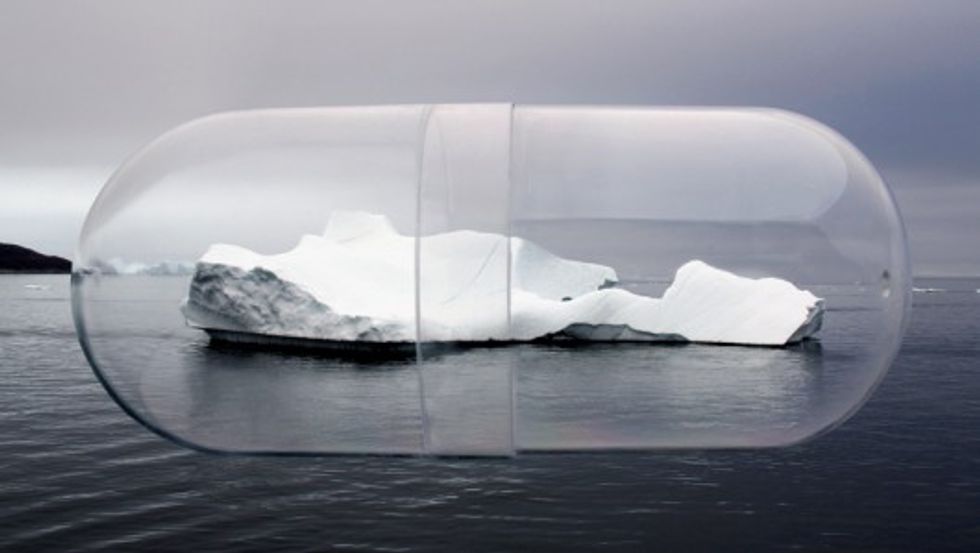 I have to admit, I'm sort of kicking myself over this project. A couple years ago, I had the incredible good fortune to be part of the crew for Cape Farewell's expedition to Greenland. After a pretty treacherous 10 day traverse of the Greenland Sea, we finally reached the remote Blosseville Coast of Greenland, and promptly celebrated by grabbing some glacial ice fragments that had washed ashore, chipping them into cubes, and pouring scotch over them.
At the time, I joked with British artist Dan Harvey about bringing back an enormous hunk of Greenland glacial ice and serving those once-in-a-lifetime spirits as for exorbitant prices to raise money for some climate cause.
I happen to think the $33 MyPolarIce product is far too reasonably priced.