Articles
Obesity Is Up Again, But Is It "Leveling Off"?
A new report suggest that one in four Americans is obese. But that could slowly be changing—for the better.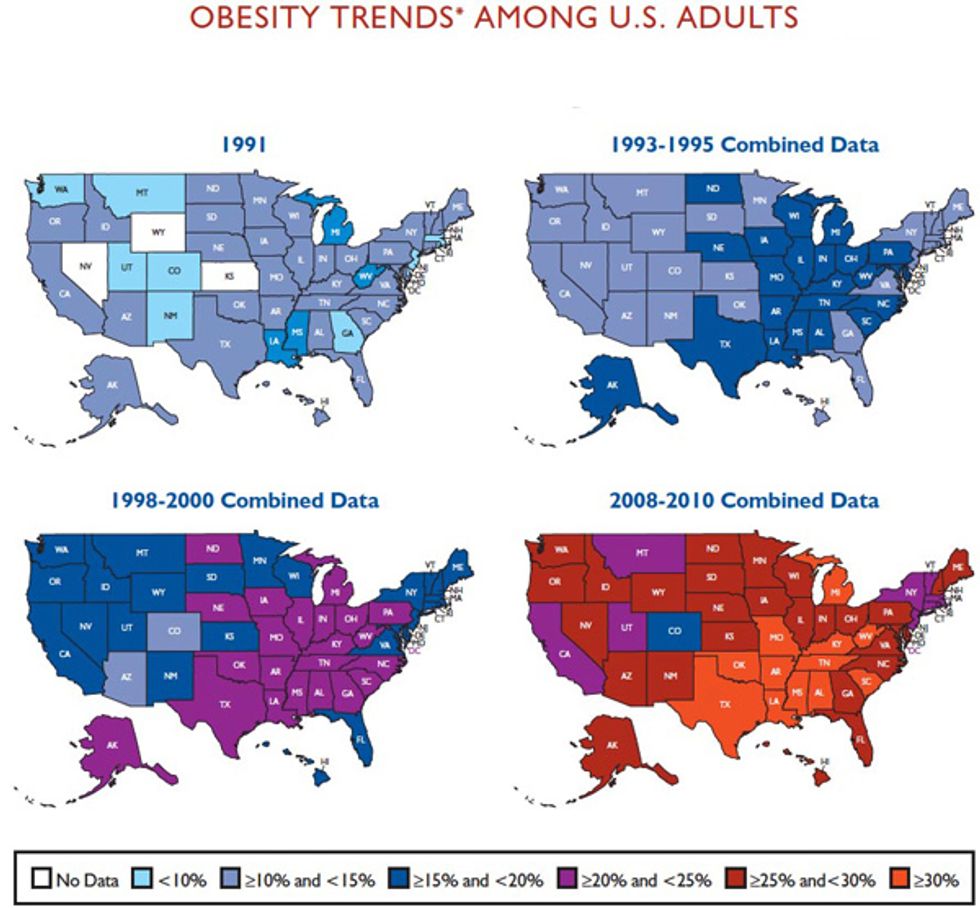 As expanding buses, revolving doors and crash test dummies suggest, Americans are increasingly obese. Now, a new report by Trust for America's Health and the Robert Wood Johnson Foundation shows that obesity rates have topped 25 percent (in red above) in more than two-thirds of the United States. The rates worsened in 16 states and not a single state showed improvements. While obesity is considered one of the Western "diseases of affluence," it disproportionately affects minorities and those with less education and less money.
---
All of this is decidedly not good. But there may be a small silver lining in this year's report. Compared to previous years, the trust's director Jeffrey Levi toldThe New York Times, half as many states reported an increase in obesity rates, suggesting a possible plateau that may bode well for the future. "You have to level off before you start declining, and we're starting to see it."
Just as there is no single cause for obesity, there won't be a single cure. Although it's still too soon to chalk up any modest victory for Michelle Obama's "Let's Move" campaign, "Jamie Oliver's Food Revolution," or other high-profile initiatives, let's hope it's an early sign that by subsidizing healthier foods and discouraging poor eating habits could really reverse the trend. Clearly, we need to be doing more.
Map via Trust for America's Health and Robert Wood Johnson Foundation (PDF)