Articles
Patagonia Music Launches to Sell Tunes, Save Trees Patagonia Moves in on iTunes, with an Eco-Twist
Pearl Jam, Bonnie Raitt and Philip Glass may sound like an odd ensemble, but they've all joined forces to sell tunes for the environment.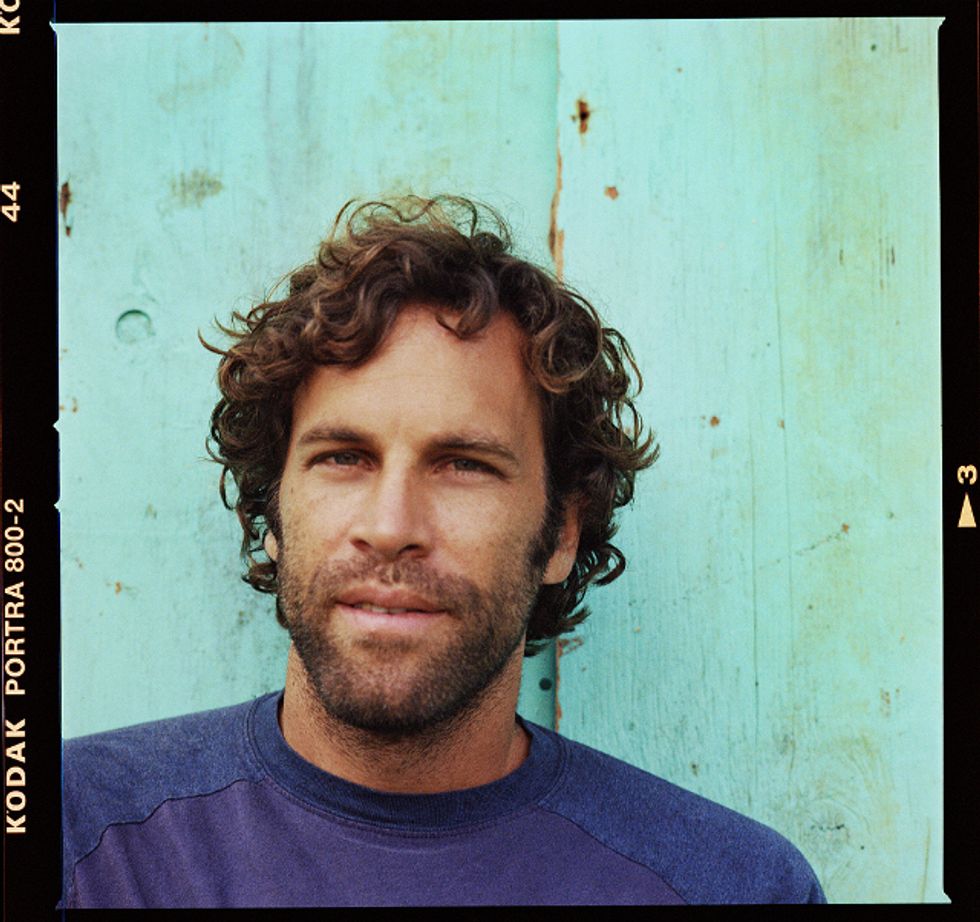 Patagonia's clothing line has always been environmentally friendly—
transparent supply chains, sustainable sourcing
—now the Patagonia's playlist is eco-friendly too. Today the company launched
Patagonia Music Collective
.
This new iTunes-like page on the Patagonia website boasts more than three dozen participating artists and the slogan, "buy a song, benefit the environment." The musicians each donate a track for the trees, so to speak. Each artist picks an environmental group to support donating net sales proceeds to the cause, and sticking their cover art right up next to a logo and link for a do-gooding nonprofit. Jack Johnson (above) is supporting The Kokua Hawai'i Foundation with his live track, To the Sea . See below for a longer list.
---
Patagonia hopes that connecting artists with their chosen charities will move fans outside the usual "green" giving demographic to pick up the donating habit.
Company founder Yvon Chouinard says, "My hope is that fans see their favorite artists supporting the environment and want to get involved themselves." Chouniard wants this plan to last and to grow. "The groups these musicians are supporting are the ones that are ultimately going to save the planet. Patagonia's hopeful other musicians will see that by just donating a song they can easily provide their favorite enviro group with a new stream of financing."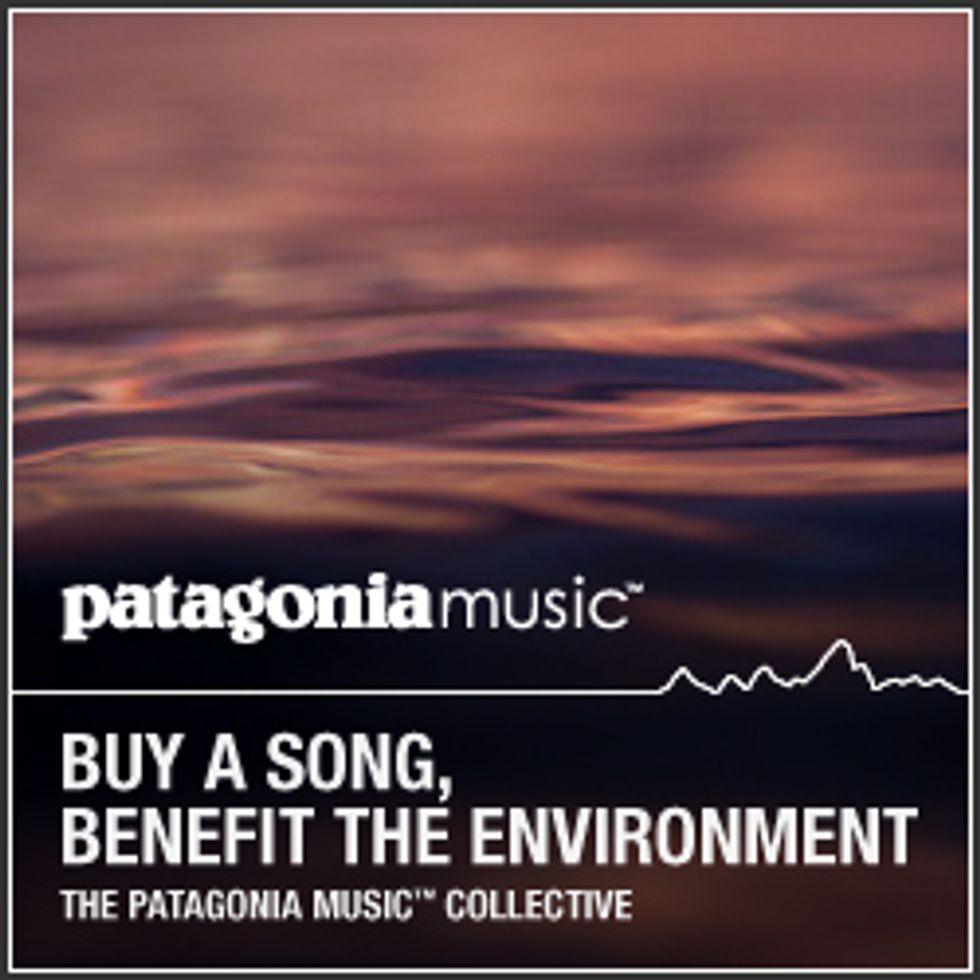 Right now there is are just 24 tracks to choose from. Four new tracks will be released each week from big name and emerging artists. Patagonia will sell compilation albums in stores, kind of like the Putamayo stands at checkout counters but funding a mix of environmental charities. No sense yet of just how cohesive those albums will sound in your stereo.
It might seem nice to imagine this as a clothing company creating an eco-iTunes, but the technological know-how for making waterproof parkas and warm socks doesn't exactly translate into music downloads. So, while the front end of the shop has an outdoor-themed podcast section and feels a bit like a tiny iTunes, the back end is actual iTunes. So when you click to buy an album or track, you are, in fact, buying with your iTunes account and Apple takes a cut. There is also an iPhone app if you want to get your music that way.
Here are some of the artists and the charities they're supporting. It's nice to see the diversity of causes and the many small, grassroots local organizations getting some attention.
Jack Johnson, ( The Kokua Hawai'i Foundation ), Pearl Jam ( Conservation International Marine Programs ), Bonnie Raitt and Jon Cleary ( Earth Justice ), Maroon 5 ( Reverb ), Philip Glass ( Sierra Club, Canada ), RaRa Riot, ( The Conservation Alliance ), Ziggy Marley ( Jamaica Environment Trust ), moe. ( water.org ), The Bad Plus ( Defenders of Wildlife )...
Zac Brown Band, ( Urban Farming ), Blitzen Trapper ( SOLV ), Mason Jennings ( Freedom to Roam ), John Scofield ( Pesticide Action Network North America ), Piers Faccini ( Environmental Justice Foundation ), Brett Dennen ( Tuolumne River Trust ), Sun Kil Moon ( The Ohio River Way ), Umphrey's McGee ( Climate Cycle ), Ben Solee ( Kentuckians for the Commonwealth ), Spoek Mathambo ( H.O.P.E Foundation ), Toad the Wet Sprocket ( South Coast Habitat Restoration ), Abigail Washburn ( Jane Goodall's work in China ), Brandi Carlile ( Honor the Earth ),
And coming soon, Drive By Truckers, Disco Biscuits, Los Lobos, O.A.R., and more.