Articles
Revolutionary Eyeglasses You Tune Yourself, No Optician Needed Game Changing Eyeglasses for the Developing World that Work for Every Prescription
Adaptive eyeglasses eliminate the need for an optician, potentially making it affordable for hundreds of millions of people to see clearly.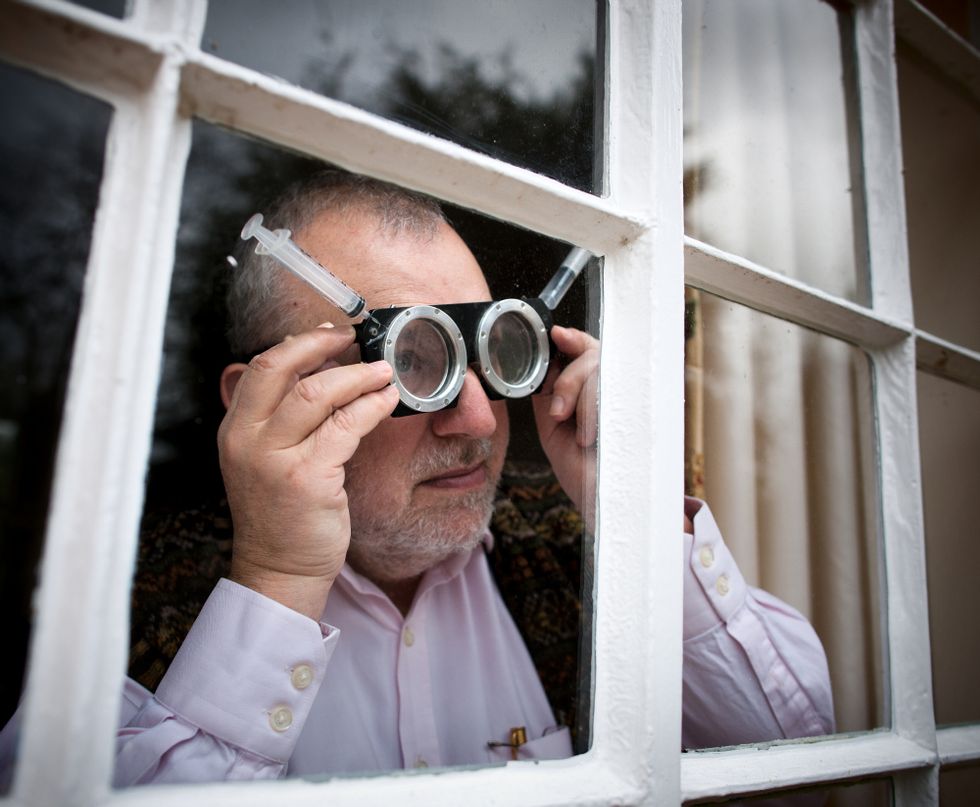 This simplest solutions usually offer the biggest hope.
Here's an elegant first step towards helping everyone on earth see well enough to attend primary school or hold a decent job: eyeglasses that you can adjust to your prescription by yourself, without an optician. That eliminates the most expensive aspects of corrective vision-wear, the high-paid doctor, and making personalized lenses.
---
The idea for Oxford Professor Josh Silver's adaptive eyeglasses has been around a while (Alissa even posted on it as it was being showcased last year), but the project to distribute the glasses is getting a boost from a corporate partnership, the World Bank, and a little attention from the European Patent Office as the Guardian reports.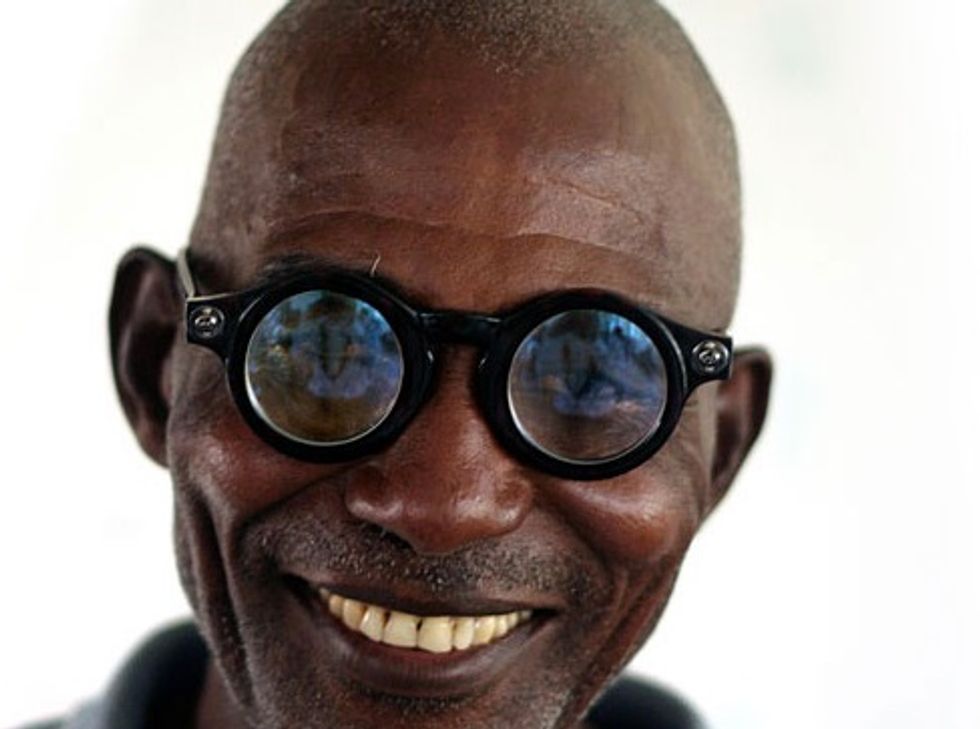 Here's how the glasses work. They have two lenses with a silicon gel in between. You pump in more or less silicon while looking at a reading chart until the letters are crisp and clear, then you have the right prescription. That's it. Silver—who is an atomic physicist by trade—told the Guardian, "Glasses like these are perfect for use in the third world. We can send them to schools where teachers can direct pupils to set their spectacles to suit each one's vision. It is as simple as that."
The European Patent Office has made Silver a finalist for the European Inventor Award 2011, recognizing this as one of the most impressive examples of what's possible in innovation. Silver's organization, Centre for Vision in the Developing World, estimates there are more than 1 billion people around the world who could benefit from this kind of product. He's working with the World Bank and the Dow Corning Corporation to scale up and distribute these. So far there are about 40,000 pairs in use globally.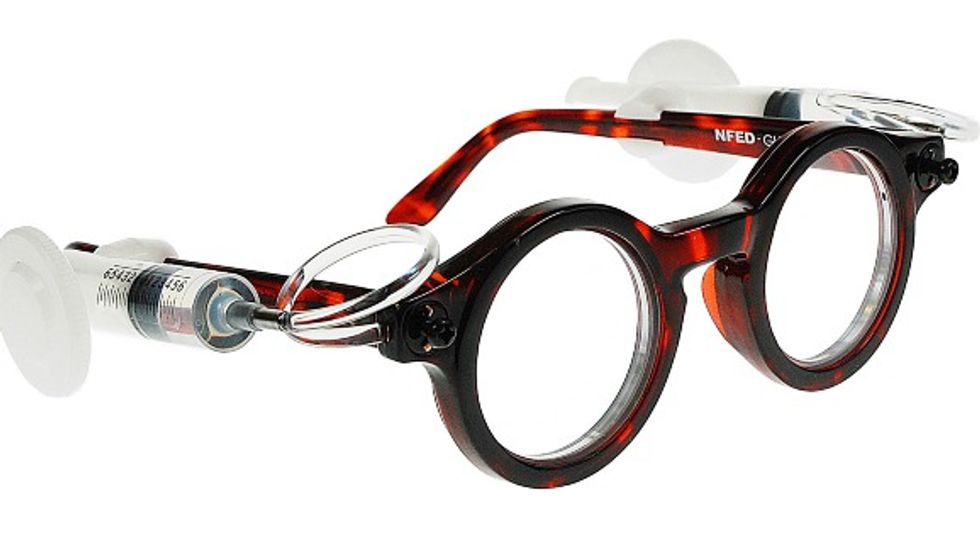 Right now the goal is to distribute 200 million pairs, pretty ambitious considering they run $25 a pair, way too expensive to market in the developing world.
Hopefully with Dow Corning aiding in manufacturing and design, and some economies of scale, the cost can drop, Silver hopes, to below to $2. You can see a map here of where the glasses are already in use, find out more about the plan to scale, how the adaptive eyeglasses work, and make a donation here.
Top Photo: Nominee for the European Inventor Award 2011: Joshua Silver © European Patent Organisation 2011. \n