Articles
San Diego Is Bridging the Digital Divide with Refurbished Computers for Low-Income Families
Trying to do research for an assignment or type a paper without your own computer is really hard.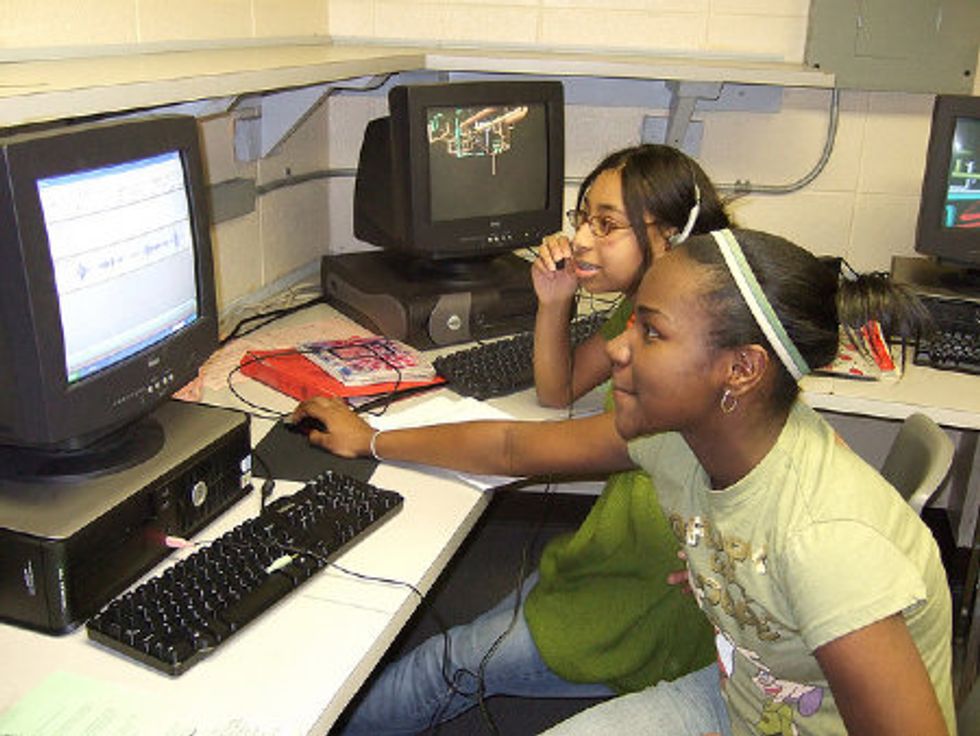 Can you imagine trying to do research for an assignment or type a paper without your own computer? For low-income students, this is often the reality. Sure, they can sometimes trek to public libraries to use computers there, but with long waits, time-use limits, and libraries cutting back their hours, more kids are left without a way to complete critical schoolwork. The San Diego County Office of Education's "Unlimited Access" program, a collaborative effort with businesses and nonprofits, may have a solution.
---
The lack of technology access for low income families in San Diego County is pretty significant. Roughly 29 percent of the 495,000 students in the area lack computers at home, or if they do have one, they don't have access to the internet. To help them get connected, the Unlimited Access program gives families a "broadband device and a refurbished, three-year-old desktop valued at $950" for a super affordable $20 fee. The desktops come with software, including educational programs, already installed.
County superintendent of schools Dr. Randolph Ward told Sign on San Diego that providing students with the technology is essential since, "You can't close the achievement gap until you close the engagement gap. Kids love technology." Moreover, at a time when being tech literate is a must-have for the 21st century job market—Maine gives every student from seventh-grade on up with their own laptop, and every kindergartener in the state receives an iPad—Ward is smart to acknowledge that "This is also absolutely an equity issue. We are talking about leveling the playing field."
The program has provided computers to 1,500 families since 2010. The most recent distribution gave computers to 220 students from migrant worker families. What's really nice about this initiative is that the computers aren't off-limits to the rest of the family. The program also trains parents on how to use the computers, and it's expected that they'll use them for personal enjoyment or to find jobs. That's a nice touch since a parent who's computer literate can more easily support their child—and the digital divide ends for the entire family.