Articles
Sesame Street Takes on Global Health
The show is tackling HIV, international politics, death and grieving, how to cope with parents in the military, and other heavy subjects.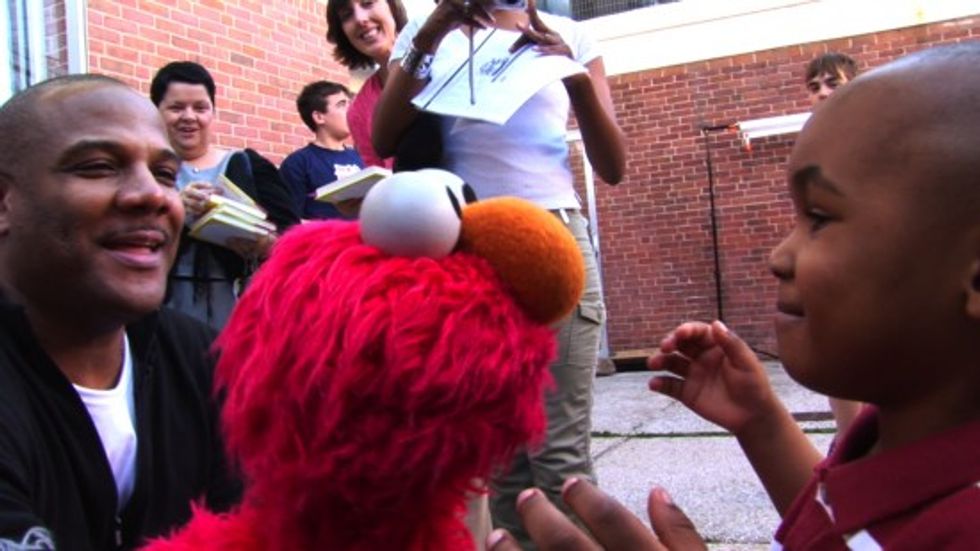 Back in October
we mentioned
Sesame Street
's new character
Kami, an HIV-positive Muppet
. Apparently the show isn't stopping there.
Connecticut's Westport News interviewed Westport resident Andrew Ames, who is also vice president of global productions for Sesame Street. Ames told them:
---
Sesame Street's role has expanded to tackle issues such as HIV, international politics and even death and grieving. We're also teaching health issues like malaria in Nigeria and Tanzania.

\n
Sesame Street's recent stories have covered how to cope with parents serving in the military and how to prepare for emergencies (after Hurricane Katrina). Big Bird just debuted a new series in China called Big Bird Looks at the World.
In related news, yesterday Elmo, Sesame's friendliest monster, hit the red carpet at the Sundance Film Festival for the much-anticipated premier of Being Elmo: A Puppeteer's Journey, a documentary about Kevin Clash, the self-made puppeteer who created the character.