Articles
Sesame Street Nigeria to Include HIV-Positive Muppet
Nigeria's Sesame Street, called Sesame Square, will include a five-year-old HIV-positive girl Muppet named Kami.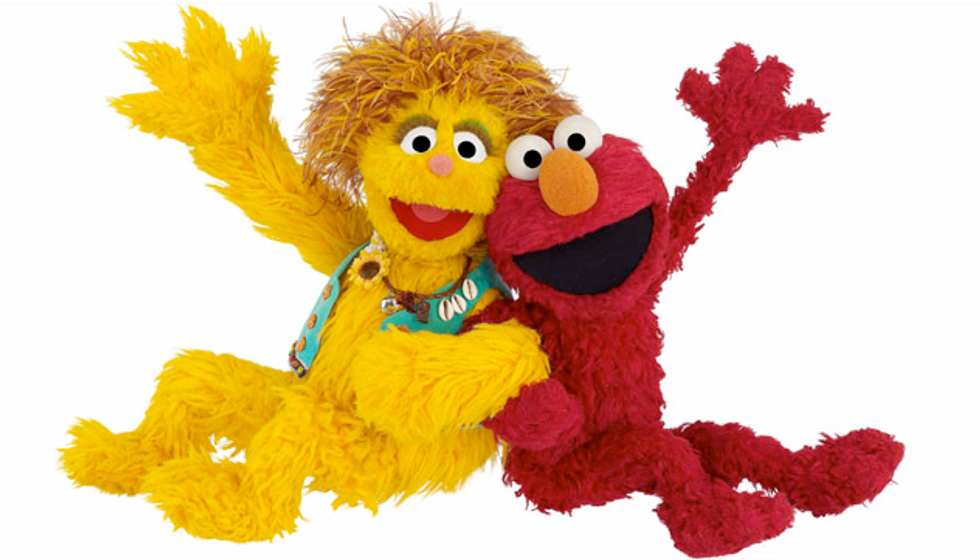 CNN reports that the Nigerian version of
Sesame Street will include an HIV-positive Muppet
and other new characters to address AIDS and other the challenges faced by young people in the West African nation.
One of America's best-loved children's shows, which began life on a fictional New York street over 40 years ago, is about to land in Nigeria under the title of "Sesame Square"—bringing with it some distinctly West African twists.

---

The show stars Kami, a girl muppet who is HIV-positive, has golden hair and a zest for adventure; and Kobi, an energetic, furry, blue muppet whose troublesome escapades help others learn from his mistakes.

In a country with a population of over 150 million—where, according to the CIA World Factbook, nearly half are under the age of 14—the show will address some of the biggest challenges faced by young people in the region: AIDS, malaria, gender inequality, religious differences—as well as many positive aspects of Nigerian life. In the case of Zobi, this is characterized by an obsessive love of yams—a staple food in the Nigerian diet.

\n
One of the great things about Sesame Street, in addition to its roster of illustrious guest appearances, is its history of teaching kids how to learn in a setting of that mixes fantasy (Muppets, songs, cartoons) with reality (a realistic blue collar city; episodes that confront death, loneliness, divorce). By including both the fun and the sadness of life, the show does a real service for children. These new Nigerian characters (Kami has already appeared on the South African version of the show) have the potential to resonate powerfully with its viewers.
Via Boing Boing