Articles
Solar Decathalon Kicked Off the National Mall, Will Be Watched Over By MLK and FDR
Check out the cool solar-powered designs that'll grace DC's National Parks this September.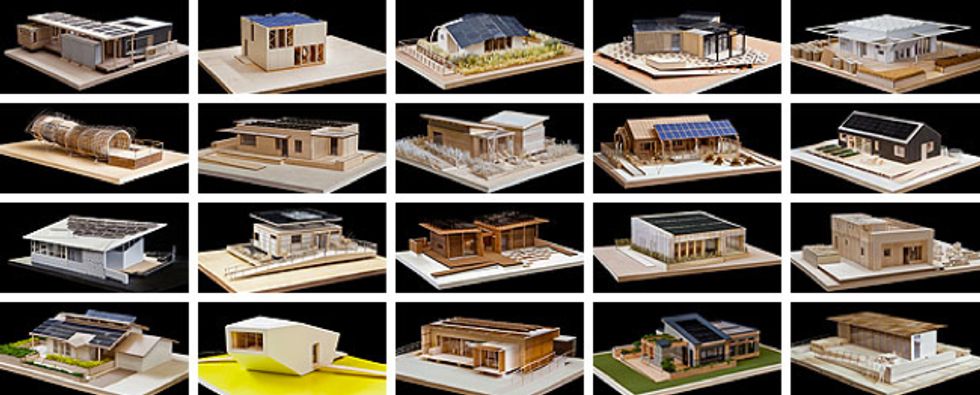 For the past decade, the Solar Decathalon, organized by the U.S. Department of Energy, has proven a great breeding ground for innovative solar-powered housing designs. By the DOE's description, the Decathalon "challenges 20 collegiate teams to design, build, and operate solar-powered houses that are cost-effective, energy-efficient, and attractive."
---
The winner of the competition is the team that best blends affordability, consumer appeal, and design excellence with optimal energy production and maximum efficiency.
Many participants and solar champions were disappointed when it was announced last month that the Solar Decathalon would be booted off of the National Mall. The new location is on West Potomac Park, which is technically still part of the National Mall, but not that grand green corridor that everyone thinks of when they think of "the Mall." The new location does have its advantages, though.
West Potomac Park sits on the banks of the Potomac River, right along the path between the Lincoln and Jefferson Memorials. The event itself will be held on a peninsula just south of the new Martin Luther King Jr. National Memorial (which will be open by the time of the Decathalon) and adjacent to the Franklin Delano Roosevelt Memorial and the Potomac River.
That said, the Decathalon won't get nearly the natural traffic and attention at this location than it would on the main straightaway section of the Mall.
Regardless, the event will go on, and it will, as always, be impressive. This year, the somewhat-semi-annual event (past Decathalons have been held in 2002, 2005, 2007, and 2009) brings together 16 teams from colleges and universities around the country and four more from abroad. Each team designs, builds, and operates a solar-powered house.
As it is a Decathalon, each house competes in ten specific contests:
All the houses will be on display in West Potomac Park in September. Here are some of the model designs as they were on display down at the International Builders' Show in Orlando in January.
Team Middlebury College: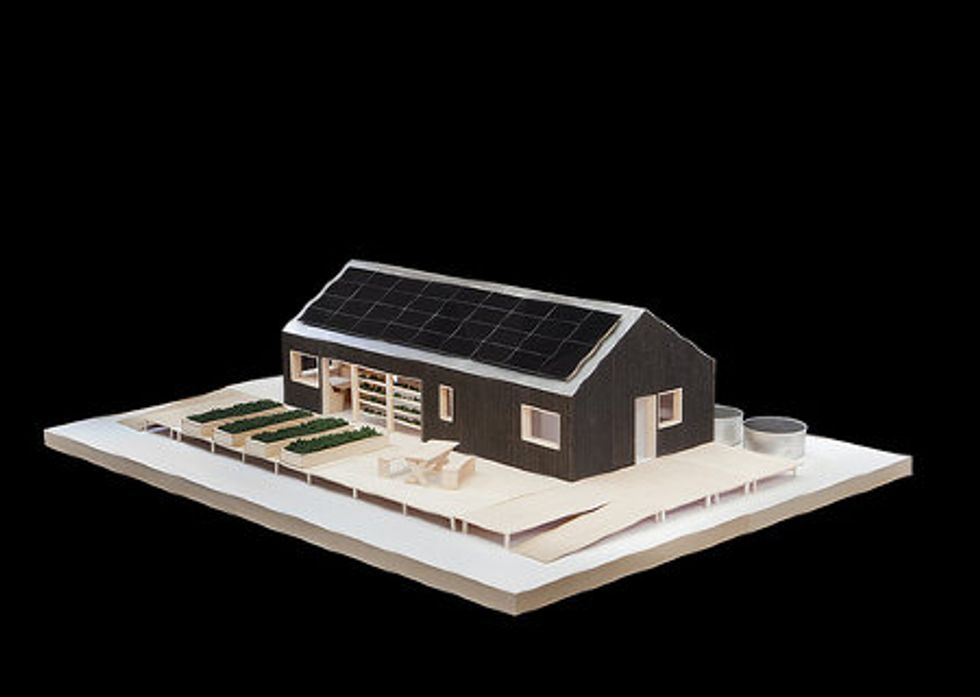 Team New York: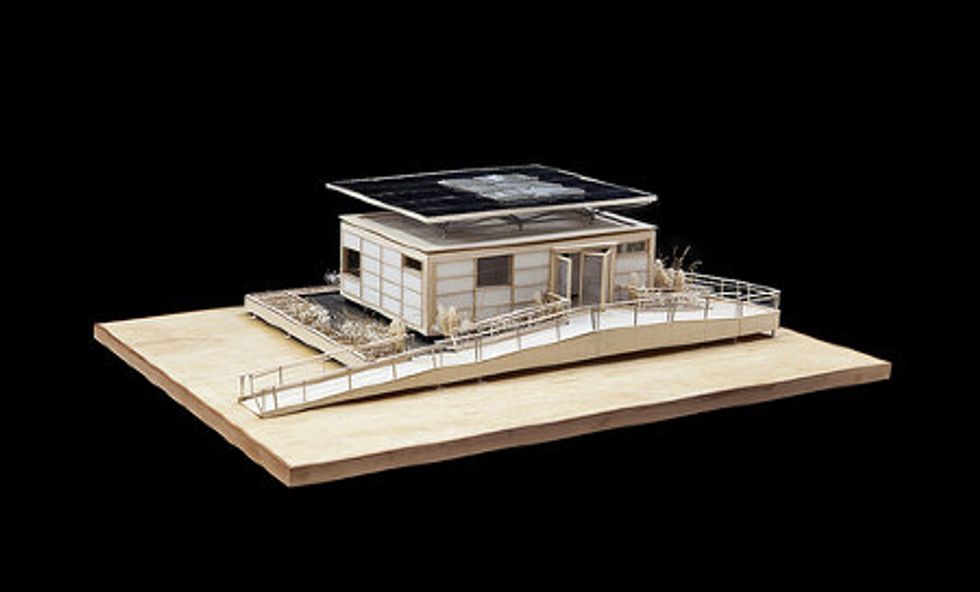 We're going to try to head down in September and will have lots more to report.
All images (cc) from the U.S. Department of Energy on Flickr.