Articles
At Maker Camp, tents and mosquitoes are totally optional.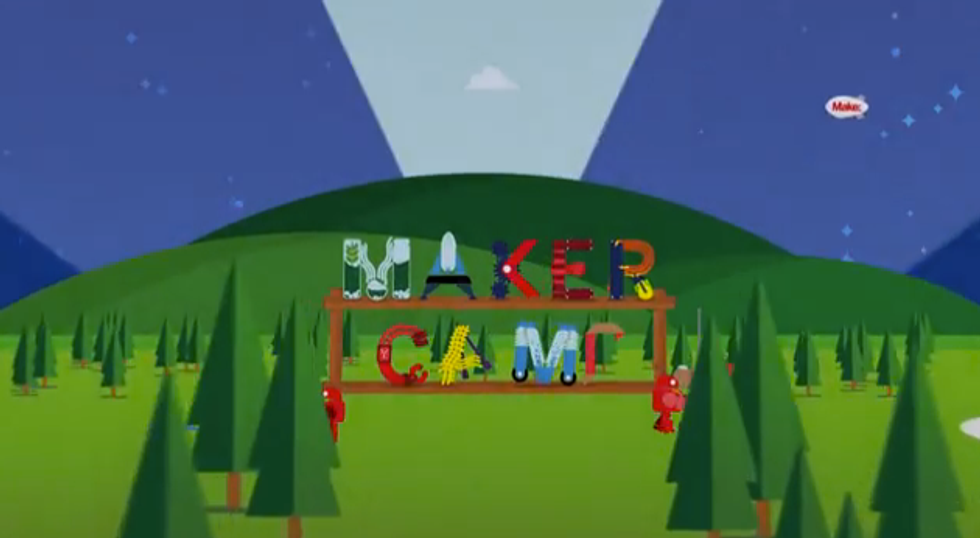 Looking for a camp where tents and mosquito bites are optional? Thanks to Google and MAKE magazine's
Maker Camp
, a just-launched virtual summer camp that's rooted in "DIY, making, creating, crafting, hacking, tinkering, and discovery," teens can learn how to make everything from an easy balloon blimp to a rocket-propelled toy car—and it's all free.
The way Maker Camp works is each day at 2 PM EDT for the next six weeks the folks running it will post a different project or activity as a Google+ hangout. The hangouts feature an "accomplished maker" who walks students through the day's project. Or, if there's a maker space in their community, students can head there to interact with both makers and other student participants.
---
Each week has a theme—this week it's "Makers in Motion" since,"Be it by land, sea, or air, makers are always moving, using the things we build to propel ourselves forward with the power of our imaginations." In week two, the makers will "Create the Future" since makers are expected to "accept the challenge to look forward, dream of better things, and then figure out how to make them a reality." After all, "It's up to every one of us to create the future, and learning how to make is the first step." Other weekly themes include play and games, art and design, DIY music, and the world of make believe.
By the end of the camp, participants will have completed an impressive 30 projects. And, because no camp is complete without field trips, the Maker Camp also hosts virtual exursions on Fridays to some pretty amazing places. This Friday, for example, participants get an inside look at NASA's Ames Research Center.
Maker Camp is for teens older than 13-years-old because of Google+'s age restrictions, but the tween set can attend if a parent helps them out. And don't worry if you missed the first day or can't participate for the full six weeks. Campers can plug in on any day they want, and participate as they see fit. So c'mon, get making for the summer!
Click here to add helping a teen you know sign up for Maker Camp to your GOOD "to-do" list.