Articles
Take a "Digital Detox" Vacation and Get a Hotel Discount
Normally you have to pay a hefty sum when you check into a resort to break an addiction, but these hotels want to help you unplug, for their sake.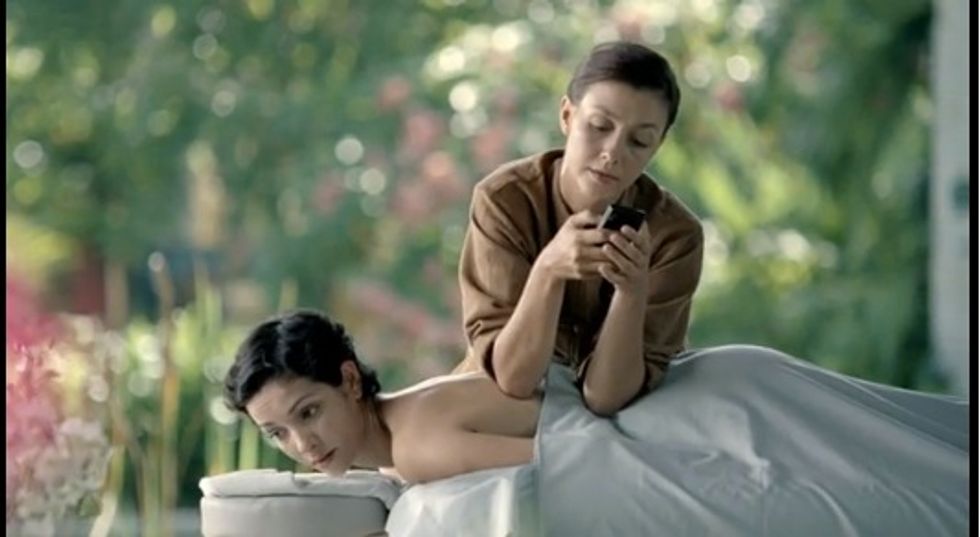 Could you leave your cell phone at home for a week? Seventy-nine percent of us check email on vacation and one in three admit to hiding from friends and family in order to do it. Now, a few hotels are trying to help you shake off your digital shackles, and they're even offering a financial incentive if you stick to it.
---
The Wall Street Journal reports that several hotels are offering discounts—as much as 15 percent—to guests who leave the gadgets at home or stow them at the front desk at check in.
Starting this month, guests at the Renaissance Pittsburgh Hotel can book "Zen and the Art of Detox" on some summer weekends. The Hotel Monaco Chicago offers anyone who reserves its "tranquility suite" the option to add a "Technology Break." ...

The services take similar approaches. Typically, they ask travelers to surrender their electronic devices upon check-in. In return, concierges provide them with old-fashioned diversions, from board games to literary classics. (Most, but not all, also yank TV sets and telephones from "detox" rooms.)

\n
Instead of cash discounts, a few hotels are offering relaxation services for guests who sign up for this kind of digital detox. True crackberry addicts get anxious after a few minutes away from the inbox, so spa treatments make sense.
Many hotels are hard up for cash right now as Americans scale back summer spending, so that explains the discount. Resorts also don't gain much by having guests tapping away on iPhones in all corners, watching movies on iPads instead of pay-per-view, or passing over the activities for conference calls dialed up on unlimited minutes.
Don't expect this to become standard practice like banning smoking in rooms. One third of vacationers admitted to checking email even while doing high-speed activities like skiing, horseback riding and biking. Fifteen percent off will go a long way, but that's a lot of habit to break.