Articles
The Ecology Center Teaches Regional Sustainability in a 130-Year-Old Farmhouse
Learn eco-skills from worm composting to cooking classes at a sustainability complex housed in an 1878 farmhouse in San Juan Capistrano.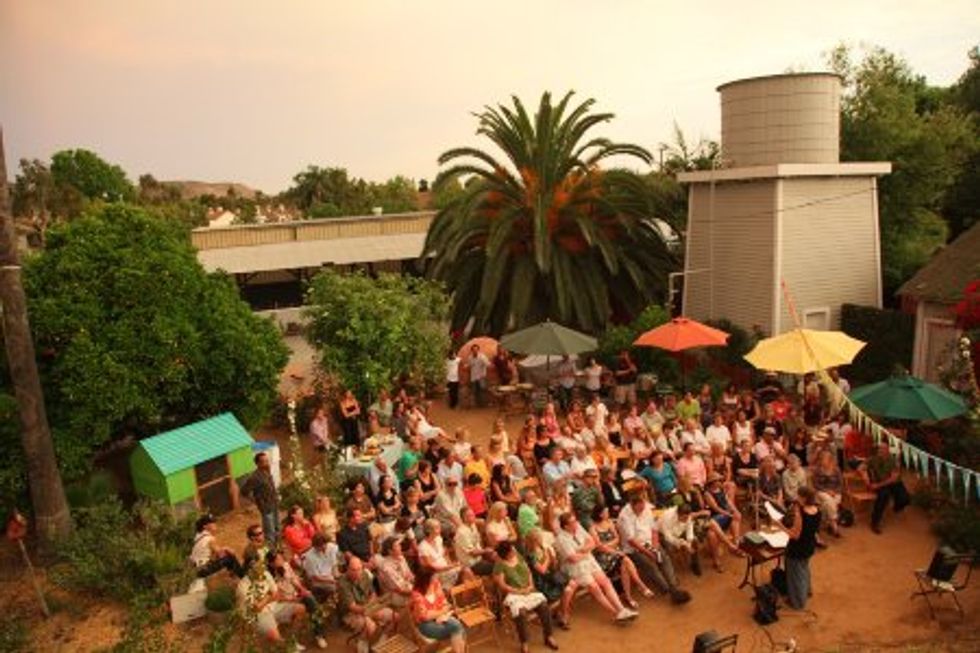 We'd be inclined to support any organization where eating cakes baked in a solar oven counts as environmental leadership, but even with those sun-cooked goods aside, The Ecology Center is definitely one of the more unique eco-minded nonprofits we've met. Housed in an 1878 Victorian house—the oldest wooden structure in San Juan Capistrano—the center includes acres of farmland, a century-old walnut grove, and plenty of hands-on space to get dirty. Founder Evan Marks launched the center in 2008 not only to share resources for living sustainably, but also to create community among like-minded Orange County neighbors. Workshops educate members on everything from seedbombing to worm composting, their annual Green Feast features a sustainable spread from local food purveyors, and there are even programs for kids which teach survival skills and cooking classes to the young and green.
---
This week kicks off The Ecology Center's popular summer lecture series, Basic Needs. On Thursday, June 16, Mark Smith, global creative director for Michael Jordan's athletic brand and a 20-year veteran of Nike, will talk about the company's sustainability initiatives. Future events will feature Tyler Valiquette, founder of socially-focused design firm Catapult Design on July 21; and Christian Beamish, surfer, boat builder, and author of the book Flight of the Cormorant on August 18.
GOOD LA is proud to sponsor this fantastic lecture series in one of the most wonderful Southern California settings. Thursday night's event starts at 6:30 p.m. and includes drinks and snacks. Purchase tickets online or become a member of The Ecology Center and save $15 on each ticket. You can even take Amtrak's Pacific Surfliner down to San Juan Capistrano. The Ecology Center is only a little over a mile from the station. Bring your bike on the train for a pleasant ride to the farmhouse (yes, you can bring your bike on the train!).
Live in Los Angeles? Sign up for GOOD LA we'll deposit exactly one good L.A. thing in your inbox each day. You can also follow GOOD LA on Facebook and Twitter.