Articles
It's gone from the beaches of Rio to the spam folder in less than a decade.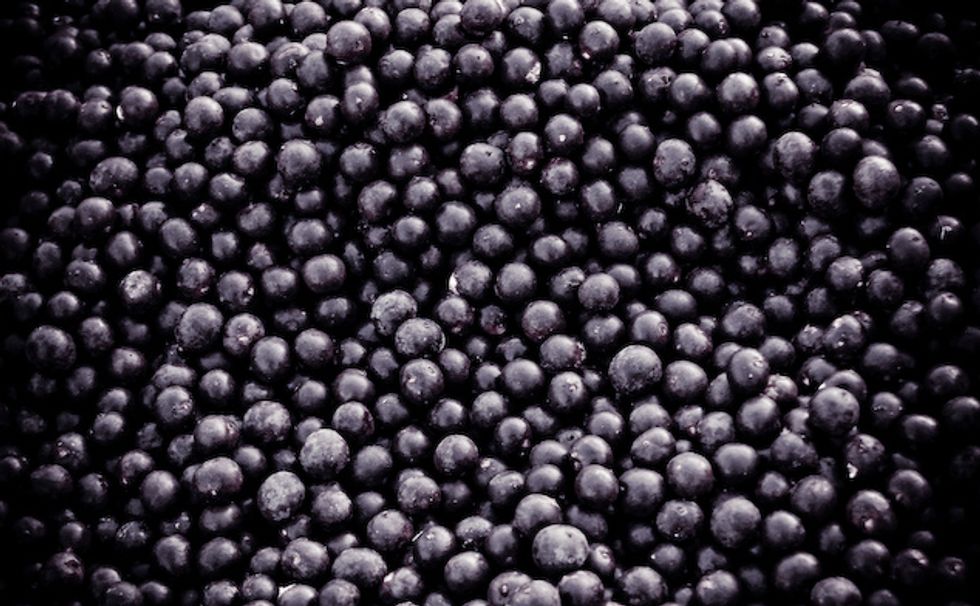 It's gone from the beaches of Rio to the spam folder in less than a decade. Açaí (that's ah-sigh-ee') is everywhere: açaí berry iced teas, açaí berry whole-wheat pizza dough, Açaí Age-Delay Body Cream, Emergen-C Açaí Berry, and Absolut Berri Açaí.
---
You might be seeing fewer pop-up banners touting the berries miracle weight loss colon cleanse powers, though. The Federal Trade Commission announced a crackdown on these ads, some of which had been masquerading as investigative "news" using the logos of legitimate news organizations and some exquisitely fine print (PDF).
While few dispute the antioxidant content in açaí, the in vitro laboratory findings don't necessarily translate into real-life benefits. It's still unclear whether our bodies absorb, much less benefit from, those antioxidants in açaí. Other researchers have found that the berry is palatable in exceptionally low concentrations but only effective in high ones. We would have to drink an absurd amount of most açaí-fortified drinks to receive any health benefits. One might as well eat a whole plate of cinnamon (which has super-high antioxidant concentrations).
The rise of acaí demonstrates the triumph of marketing. It may be more reasonable, cheaper, and healthier to eat fruits and vegetables closer to home, even if a hum-drum combination of regular exercise and a well-rounded diet lacks that tropical rainforest cachet.
Photo (cc) by Breno Peck