Articles
The GOOD Vaccine Challenge Is Now Open For Submissions
You have until February 18 to submit your ideas of how raise awareness about vaccines. The winner gets $5,000 to jump start their idea.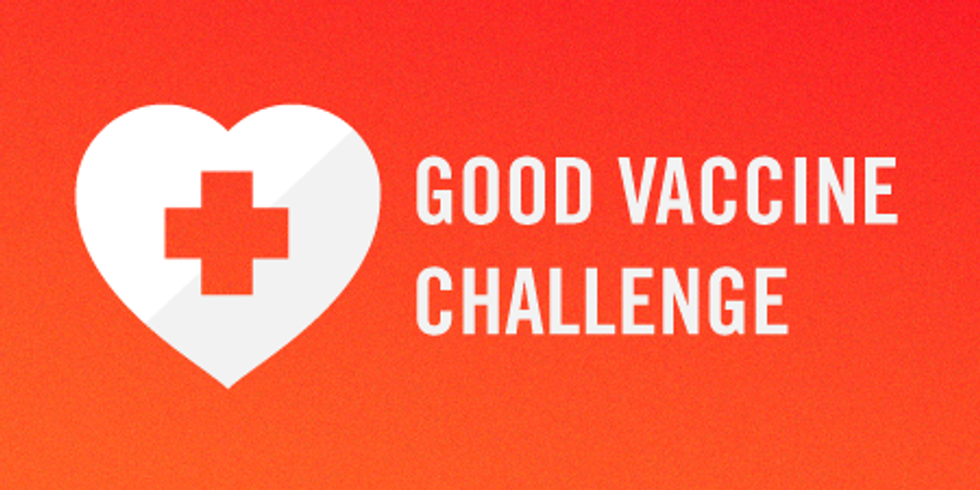 We are now accepting submissions to our Vaccine Challenge. We're looking for ideas that will raise awareness about the need for more vaccines. It can be any creative way of spreading the word about the issue—from a video to educate your neighbors about the need for vaccines in developing countries to a product concept for improving the delivery of vaccines around the world. The sky is the limit. But you have only four days.

---
You can submit your ideas here. And you can read more about the challenge here.
Here are the basic details:
The GOOD Vaccine Challenge will be open for submissions from February 14 to 18.
\n
We'll review each submission and select the top 100 for public vote.
Public voting will be open from February 23 to March 2.
The top project will receive $5,000 to jump-start their idea!
\n