Articles
This great infographic shows how the dirtiest dozen American corporations are gaming the system and paying less than you in taxes.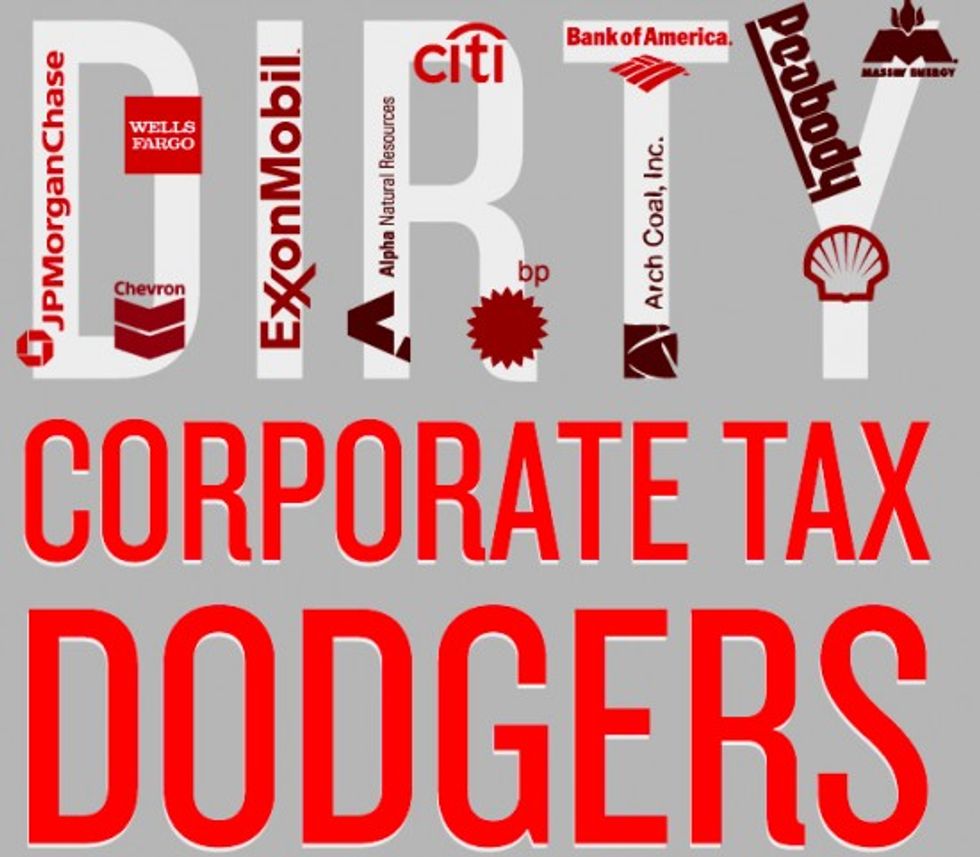 Yesterday, along with hundreds of millions of Americans, you likely settled up your taxes formally with the IRS. Incredibly, most of the biggest and most profitable finance and energy companies in the country are paying far less than their fair share. Last, month, Alex
wrote
about the most startling—and highest profile—incident involving GE, the country's largest corporation.
The Rainforest Action Network reviewed the nation's top four banks, oil and coal companies, and "found that all of them are gaming the system." RAN put out a great infographic that shows just how egregiously the companies are ducking their tax responsibilities. The companies studied: Bank of America, Citi, JPMorgan, Wells Fargo, Chevron, BP, Shell, Exxon, Massey Energy, Alpha Natural Resources, Peabody Energy and Arch Coal. The graphic is pretty cluttered (click through to see the original, larger version), but it's worth examining to see how some of the biggest corporations in the country avoid paying taxes.
---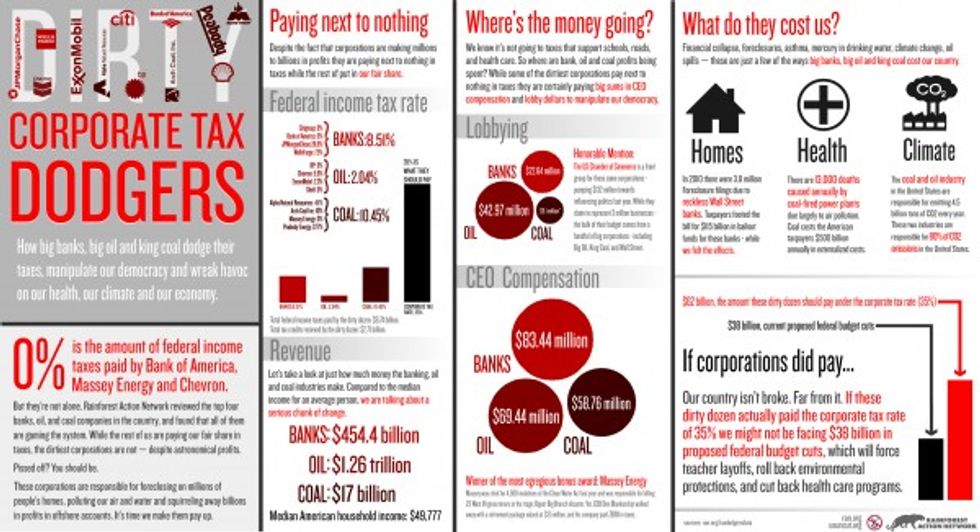 The big takeaway point is that corporations are supposed to pay a 35 percent corporate tax rate. The effective tax rate of the top four banks, oil companies, and coal companies are 8.51 percent, 2.04 percent, and 10.45 percent, respectively.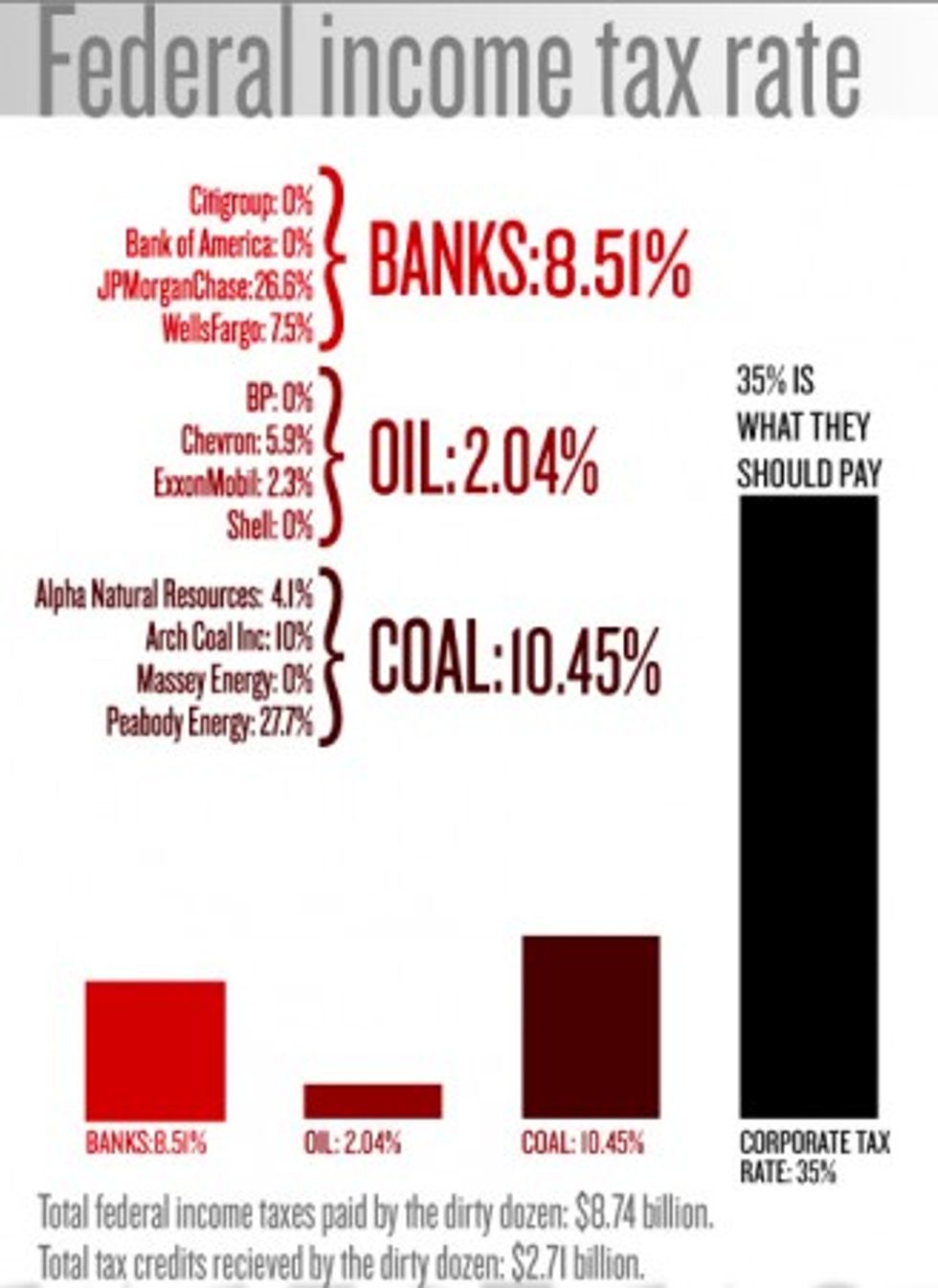 Amazingly, Bank of America, Massey Energy, BP and Shell paid a whopping zero percent of their profits into our federal coffers. The RAN report notes:
If just the top banks, oil and coal companies actually paid the IRS corporate tax rate of 35%, they would be giving back $62 billion this tax season. That is almost double the current $38 billion proposed federal budget cuts.

\n
We're talking about twelve companies that could, essentially, end our budget woes if only they paid their fair share, like most citizens and respectable, patriotic small business owners in the country.