Articles
TriKademiK: Billboards Plus Schoolbus Bikes in Ghana
A tricycle billboard bus provides local advertising and a free ride for school kids in Africa.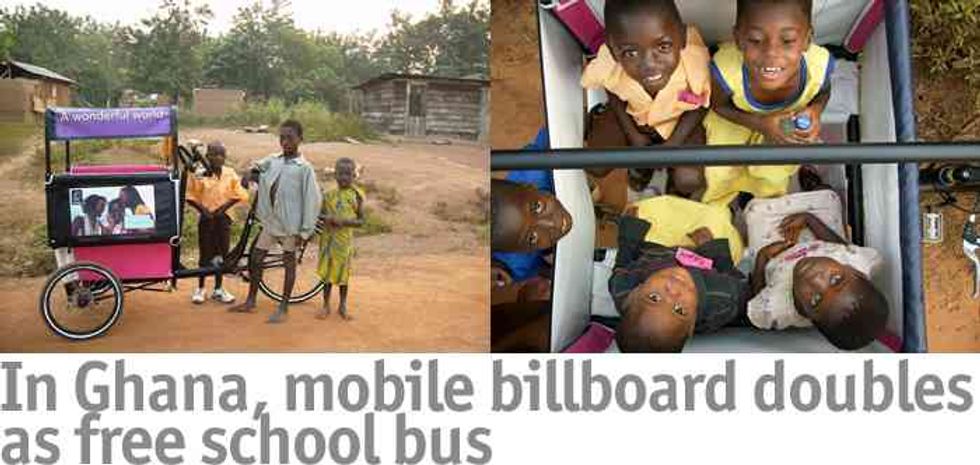 Socially innovative French company, Instinct has just developed a fantastic solution for rural populations. Their vehicle called the TriKademiK is built to get six kids to school at a time and also provides a billboard for local advertisers.
---
As reported in Springwise's innovation newsletter today:
In some parts of Africa, children must walk as many as 10 km to get to school, making consistent attendance a challenge. At the same time, the African advertising industry is growing faster than any other in the world — almost 20 percent annually. Add those two facts together, and you can see the rationale behind TriKademiK.

\n
The bike is provided free to the community and is paid for by advertisers who want to be associated with the program.