Articles
What Is Twitter's Number One Burning Question for Obama? Twitter Wants to Know Whether Obama Will Legalize Marijuana
With our economy in the weeds, Twitter users want to know whether Obama would legalize marijuana. The two are more related than you think.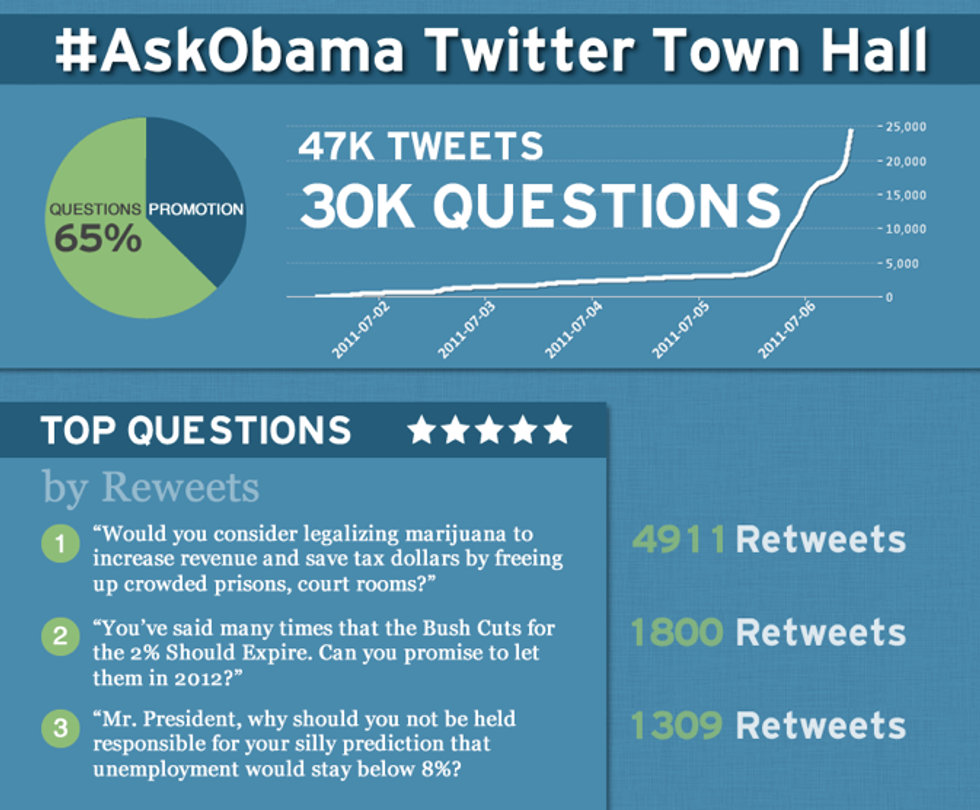 At 2 p.m. EST today, the White House will host its first ever #AskObama Twitter town hall. The question that's gotten retweeted the most? Whether the president would legalize marijuana.
---
I wouldn't blame you if your first reaction is "C'mon, America. Aim higher!" (So to speak.) But when you look closer at the question, it reads:
Would you consider legalizing marijuana to increase revenue and save tax dollars by freeing up crowded prisons, court rooms?

\n
This echoes the overwhelming amount of pot questions Obama has gotten three years in a row for YouTube town halls, the last of which was this January. It seems that Americans have gotten the memo that the war on drugs has been an enormous waste of time and money. Talk about out-of-control spending—it is estimated that global anti-drug laws, policies and initiatives have cost $1 trillion. That's particularly repugnant in the face of recent massive spending cuts to essential government programs.
Twitter's demographics also skew young, urban and African American, which is exactly the group of people in prisons for minor drug offenses. So it's not all that surprising that this issue floated to the top. YouTube's demographics span across the spectrum, with a range of ages and geographic locations. But either way, it's clearly an issue on people's minds that they frame in the context of their prime concern: the ailing economy. Just check out the Town Hall's topic cloud: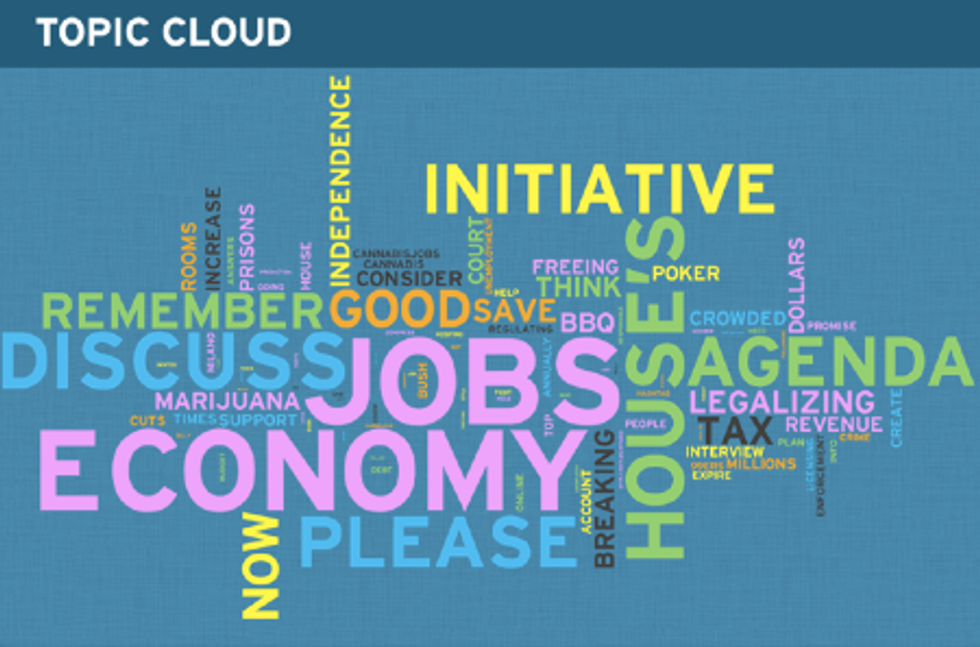 screen shots from the #AskObama Twitter Town Hall page