Articles
Want to Boycott Rupert Murdoch? Good Luck with That
If you say goodbye to NewsCorp, you say goodbye to The Simpsons, Hulu, FX, the National Geographic Channel, and a lot more.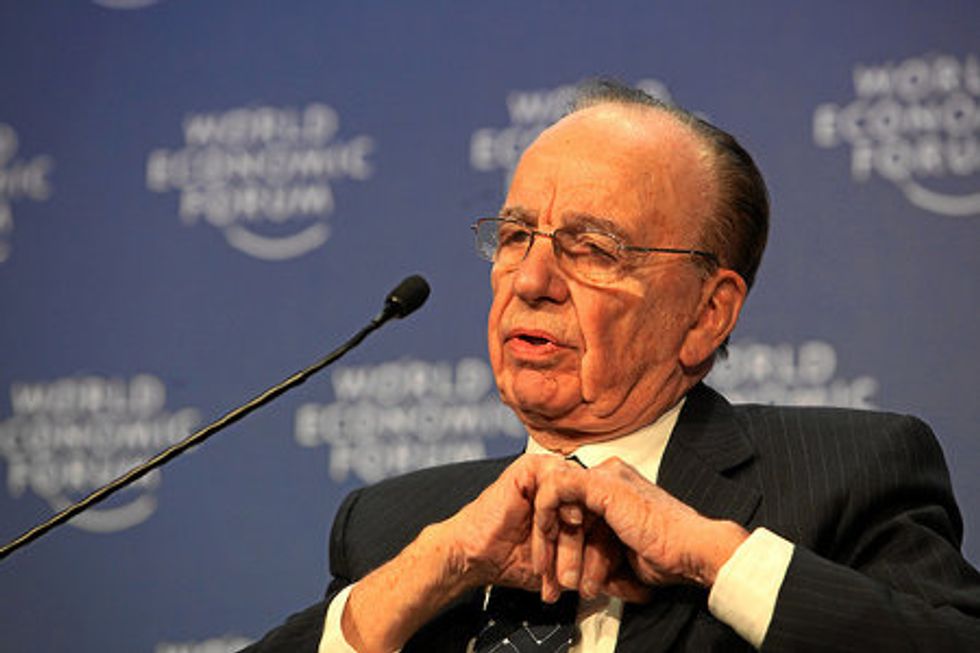 You've no doubt heard by now that Rupert Murdoch's News Corporation is up to no good, and this time it goes far beyond
the everyday flubs and lies of Fox News
. After news broke that Murdoch's British paper
News of the World
had hacked into the cellphones of numerous British citizens,
the story's grown
to suggest that perhaps American phones were hacked as well.
In retaliation, British activist Chris Coltrane registered BoycottMurdoch.com to try and attack the business savvy Murdoch where it would hurt him most: his pocketbook. It's a good idea. It's also going to be downright impossible for anyone who consumes media of any kind in today's world.
---
A list of News Corp's holdings are below. We publish this not to deter you from punishing News Corp, but to help you better understand what it means to boycott a major company in the modern, synergistic world. As you read, consider that this list is heavily abridged.
TV: Fox Broadcasting Company, Fox News Channel, Fox Kids Channel, Fox Business Network, Fox Classics, Fox Sports Net, FX, the National Geographic Channel, The Golf Channel, TV Guide Channel
Radio: Fox Sports Radio Network
Books: HarperCollins (which publishes JRR Tolkien, CS Lewis, Lemony Snicket, JG Ballard, and Neil Gaiman)
Magazines: TV Guide, The Weekly Standard, Maximum Golf, Barron's Magazine
Newspapers: The New York Post, Wall Street Journal, The Times (UK), The Sun (UK), The Australian (AU), The Herald Sun (AU), The Advertiser (AU)
Websites: Foxsports.com, Hulu (part ownership), Scout.com, The Daily
Film studios: 20th Century Fox (Avatar, The Simpsons, Star Wars, X-Men, Die Hard, Night at the Museum), Fox Searchlight (Slumdog Millionaire, Juno, 127 Hours, Black Swan, Little Miss Sunshine)
Sports (part ownership): Los Angeles Lakers, Colorado Rockies, Australia and New Zealand's National Rugby League
Photo via World Economic Forum, Creative Commons Attribution License 2.0