Articles
Winner: Create a Local's Guide to Your City
Check out the winner of our competition to create a local's guide to your city.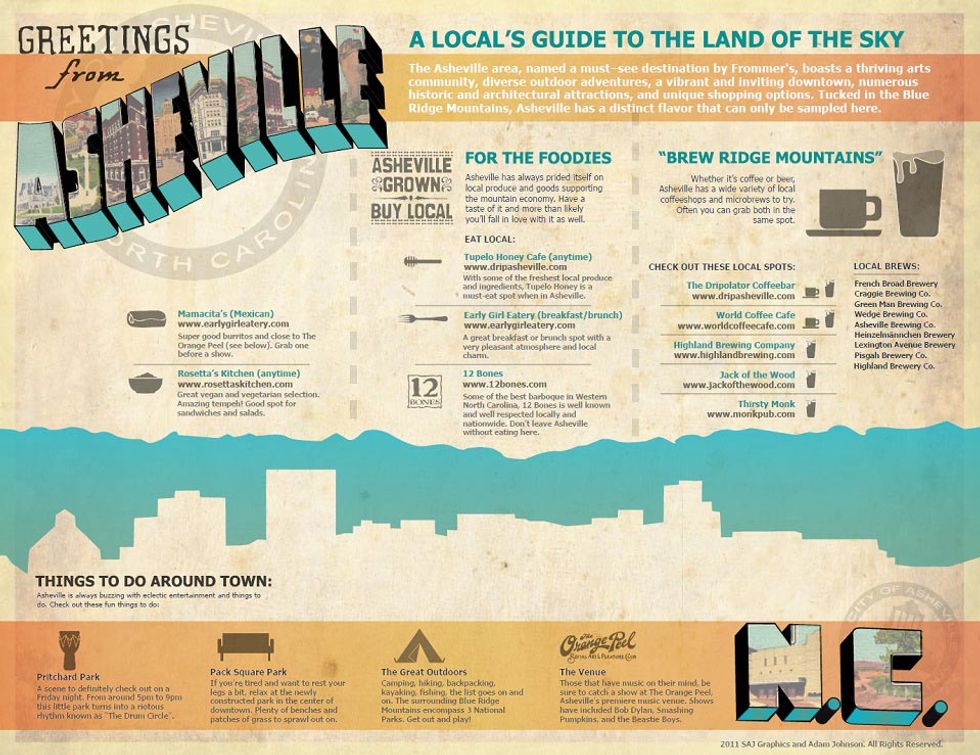 We asked the GOOD community to
create a local's guide to your city
. We received maps and to-do lists from all over the world, highlighting not-to-be-missed neighborhood gems, dive bars, and mom-and-pop restaurants.
After posting some of our favorite submissions, GOOD readers voted for their favorite entry. Congratulations to Adam Johnson from Asheville, North Carolina. Adam explains: "Asheville, North Carolina is a place many have been but few have really experienced. This guide I created should help navigate your way to a few local spots that will make you feel like you are a proud Ashevillian."
---
Adam will receive a GOOD T-shirt and a year's subscription to keep or send to a friend. Thanks to all who submitted!
View the larger version of Adam's guide to Asheville.