Over 700 historians have signed a letter calling for Trump's impeachment
12.18.19
History will be made on Wednesday when the Democratically-controlled U.S. House of Representatives is expected to approve two articles of impeachment against President Trump.

If so, Trump will go down as the third president in U.S. history to be voted guilty of "treason, bribery, or other high crimes and misdemeanors" as set out in the Constitution.
The articles claim that Trump abused power and obstructed Congress.
---
"Taken together, the articles charge that President Trump has placed his personal, political interests above our national security, our free and fair elections, and our system of checks and balances," the House Judiciary Committee report says.
"He has engaged in a pattern of misconduct that will continue if left unchecked. Accordingly, President Trump should be impeached and removed from office," the report continued.

Trump and his advisers repeatedly pressured Ukrainian president Volodymyr Zelensky to investigate Trump's Democratic rival Joe Biden. According to witness testimony, the Trump administration held up military aid to the country to pressure Zelensky to comply.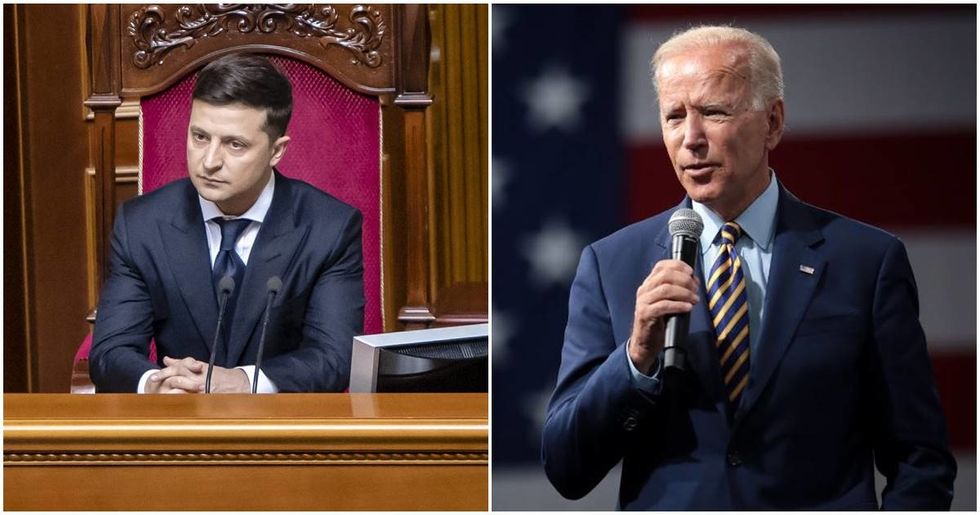 via US Embassy and Gage Skidmore
Over 700 historians have encouraged the House to impeach Trump by signing a letter that calls his actions "a clear and present danger to the Constitution."

Notable signatories are historians Jon Meacham and filmmaker Ken Burns.
We are American historians devoted to studying our nation's past who have concluded that Donald J. Trump has violated his oath to "faithfully execute the Office of President of the United States" and to "preserve, protect and defend the Constitution of the United States." His "attempts to subvert the Constitution," as George Mason described impeachable offenses at the Constitutional Convention in 1787, urgently and justly require his impeachment.
The signatories believe both articles of impeachment should be approved.
They say that Trump abused his power.
Among those most hurtful to the Constitution have been his attempts to coerce the country of Ukraine, under attack from Russia, an adversary power to the United States, by withholding essential military assistance in exchange for the fabrication and legitimization of false information in order to advance his own re-election.
They also belive he obstructed Congress.
President Trump's lawless obstruction of the House of Representatives, which is rightly seeking documents and witness testimony in pursuit of its constitutionally-mandated oversight role, has demonstrated brazen contempt for representative government.
The historians also say that Trump is worthy of impeachment for being complicit in Russia's attempts to undermine U.S. democracy.
Collectively, the President's offenses, including his dereliction in protecting the integrity of the 2020 election from Russian disinformation and renewed interference, arouse once again the Framers' most profound fears that powerful members of government would become, in Hamilton's words, "the mercenary instruments of foreign corruption."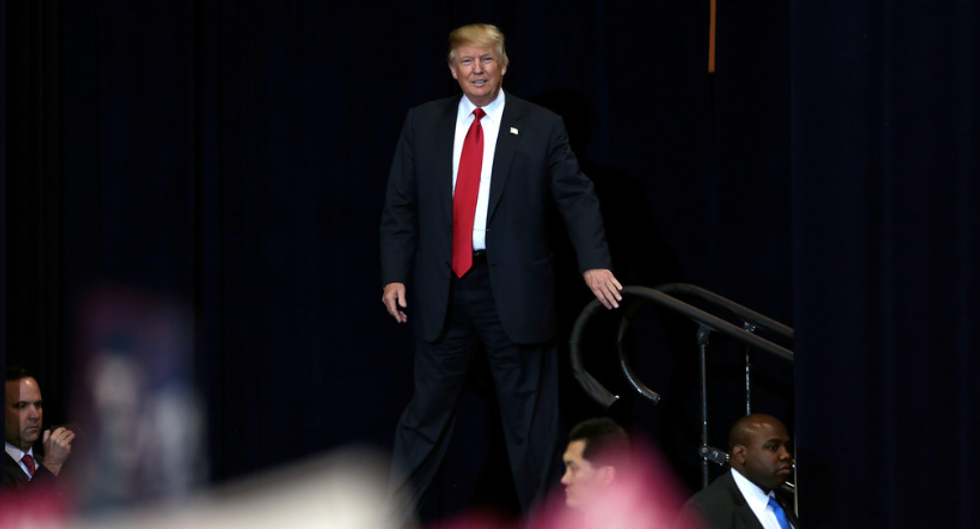 via Gage Skidmore / Flickr
This isn't the first time that historians have spoken unfavorably of President Trump. Earlier this year, the Siena College Research Institute'snstitute's (SCRI) Survey of U.S. Presidents found Trump to be the third worst president in U.S. history.

The institute surveyed 157 presidential scholars who ranked the chief executives on their attributes, abilities, and leadership skills as well as accomplishments foreign and domestic. Geroge Washington topped the 2018 ranking with Franklin Roosevelt, Abraham Lincoln, Theodore Roosevelt, and Thomas Jefferson rounding out the top 5.
While politicians, the media, and voters are mired in the fog of the current political milieu, historians have the ability to put a president in the context of the nation's history. Trump will have to do a major about face for the remainder of his time in the White House to avoid being anything but a historical disappointment.
Politics