Science
NASA says these 18 plants are the best at naturally filtering the air in your home.
Breathe easy.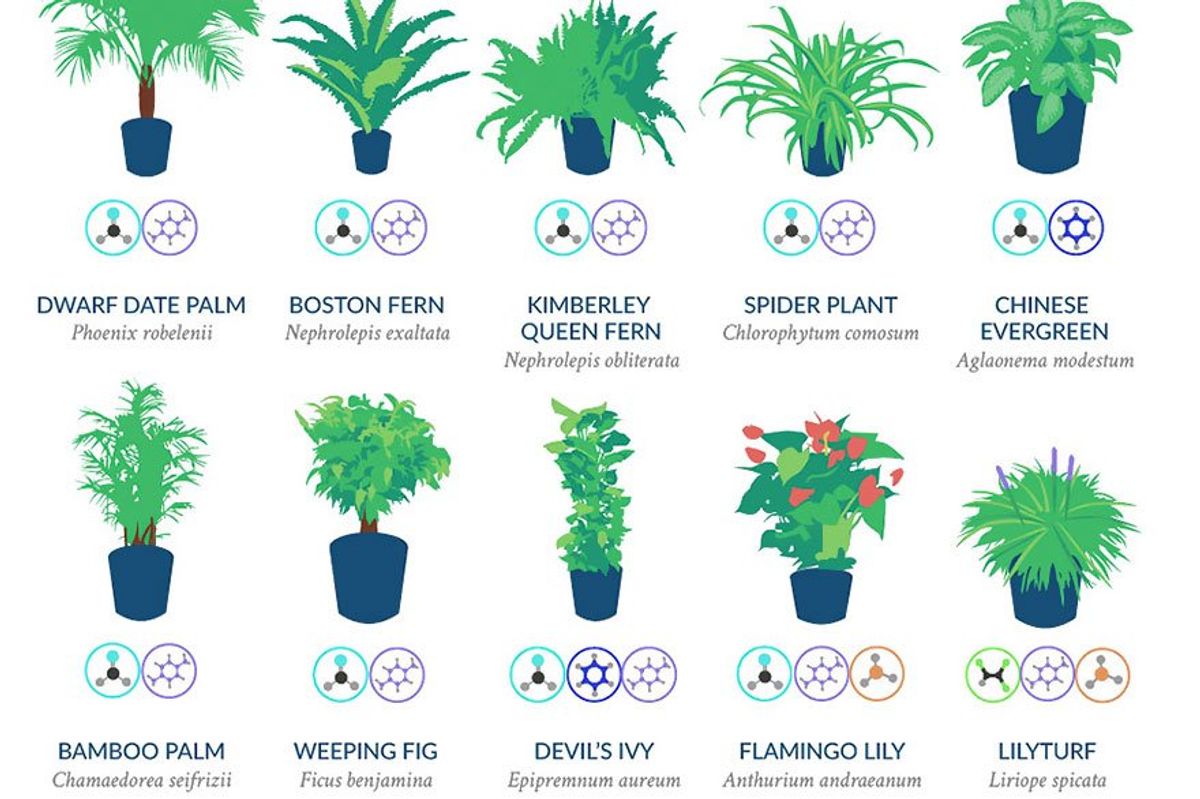 via Nasa
Back in the late '80s, NASA was looking for ways to detoxify the air in its space stations. So it conducted a study to determine the most effective plants for filtering the air of toxic agents and converting carbon dioxide to oxygen.

In 1989, their results were published in a clean air study that provided a definitive list of the plants that are most effective at cleaning indoor air.
---